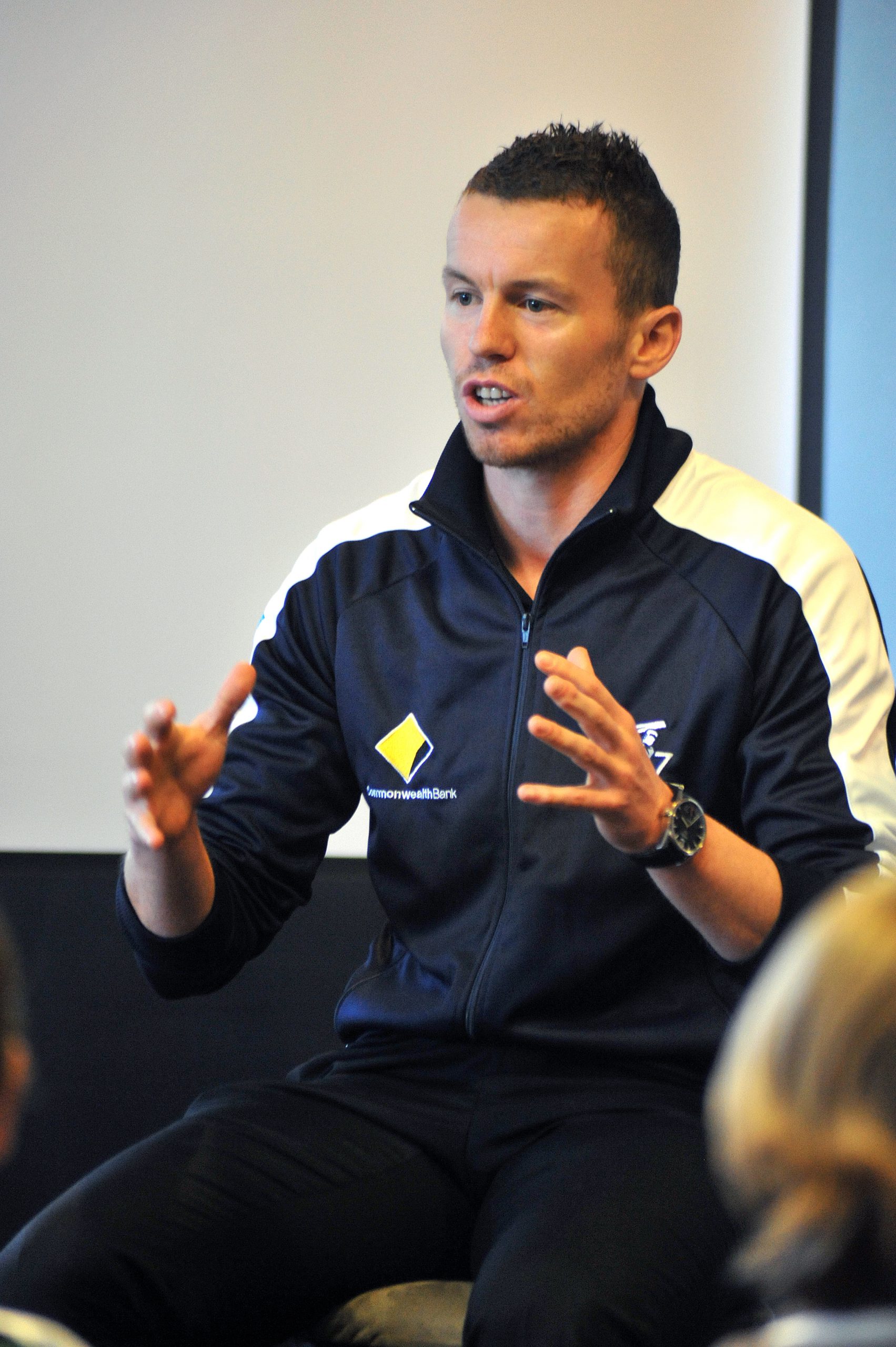 Australian fast bowler Peter Siddle has spoken of his "100 per cent" desire to play a part in this summer's Ashes series, which kicks off in Brisbane on November 23.

Speaking at a training session at the MCG ahead of Victoria's round two Sheffield Shield clash with South Australia, Siddle said his desire to return to the baggy green was the reason he continued to play the game.
"If I had no desire to play for Australia I probably wouldn't continue to play. I think that's what it comes down to," the 62-Test veteran said.
"As you get older you need something to aim for and that's always been my end goal."
But with a number of younger and faster quicks ahead of him in the queue, the Morwell export said he was just happy being back playing.
"I think spending so much time off the park over the past 18 months, I just wanted to get out and start playing," he said.
"That's the big thing for me, that I'm happy with that I've played every game for Victoria so far this year."
Despite being known primarily as a long-form specialist, Siddle delivered strong returns for Victoria in the recently-concluded JLT One-Day Cup, taking nine wickets and finishing the tournament's most economical bowler – conceding only 3.95 runs an over.
Queensland defeated Victoria by 110 runs off the back of strong innings from Test batsman Usman Khawaja in the two teams' round one Shield match, with Siddle returning figures of 0/30 off 15 overs and 2/64 off 22 overs, respectively.
But the 2010 Ashes hat-trick hero said he was feeling good after getting through the first Shield game of the season and was looking to put in a strong performance in the second.
He said he had been in touch with the Australian selectors, but "even for them it's just about me back out on the park".
Siddle last donned the baggy green in November 2016 in Australia's 177-run loss to South Africa.
The 32-year-old's place in the team came under fire following a noticeable drop in pace.
But Siddle, for so long seemed to keep playing as his fellow quicks dropped around him, attributed the loss of pace to the need for rest.
"I played four-and-a-half years of cricket, which no fast bowler had done," he said.
"Wear and tear does slow you down and I think [2013-14 Ashes hero] Mitchell Johnson was the perfect example of that before he had his big injury and layoff."
While he dismissed the idea of following in Johnson's footsteps and sending down 150km/h thunderbolts, Siddle said the left-armer's extended time out of the game paid a part in his revival.
And with concerns about the quality of the English touring party with star all-rounder Ben Stokes unlikely to play a part in the Ashes series due to an ongoing assault investigation, Siddle was quick to predict an "interesting series".
"It's the Ashes series, so that makes anyone stand up and play well," he said.
"They're going to be ready to go, they're going to be fiery and all this talk, they enjoy it a little bit."