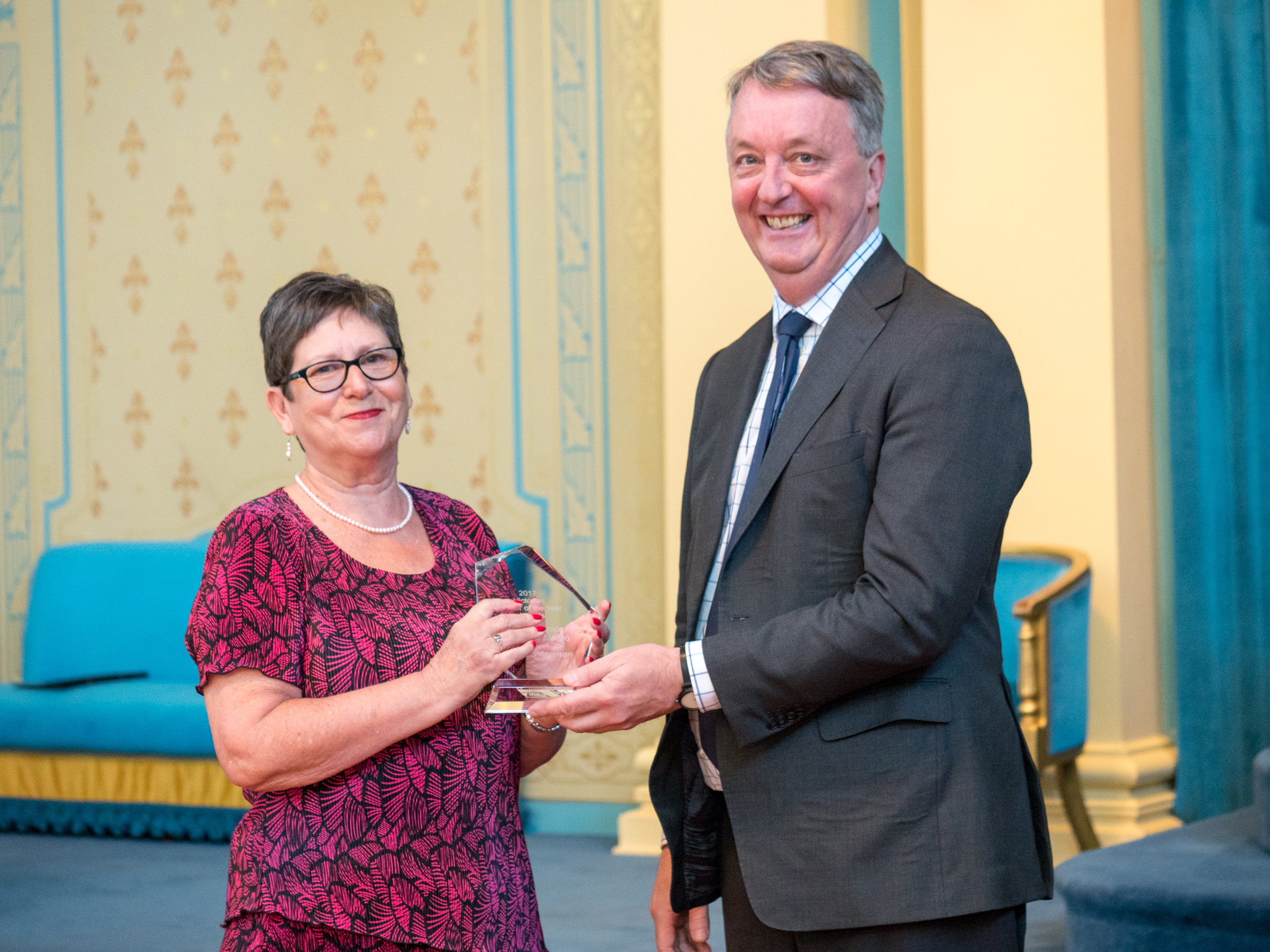 This year's Victorian Seniors Festival was a busy affair for Moe South's Maria Wiseman.

She had a double booking in her calendar for two award ceremonies which celebrated her 10 years of service to Moe's ageing community.
"The fact that two people independently nominated me for two different awards; that was quite humbling," Ms Wiseman said.
Ms Wiseman attended a garden ceremony at Government House on Tuesday, 10 October where she received Council on the Ageing Victoria Senior Achiever Award at the Victorian Senior of the Year Awards.
She was also nominated for Latrobe City Council's Senior Citizen of the Year award.
Ms Wiseman and her husband Richard run the Gippsland Gate Way Day Club at Moe RSL which she said was the biggest day club for seniors in the region.
The club formed 10 years ago after she and Richard responded to the Department of Veterans' Affairs' interest in starting a program for veterans in Moe.
"But there aren't too many World War II veterans around so the program is open to anybody who feel they need to get together with each other," Ms Wiseman said.
She and Richard have been joint coordinators in the club which pulls an average of 65 seniors to the RSL each Tuesday for activities, exercises and social engagement.
Ms Wiseman creates a quiz each week and has taken over front of house duties recently due to her husband's inability to stand for long periods.
She said it was in her philosophy to make the world a better place.
"It's probably my personality; once I start something I've got to see things through," Ms Wiseman.
Ms Wiseman said the members enjoyed the activities in the club, however more importantly, they liked to meet up with their friends.
"They form friendships which take them outside the club," she said.
"We have a break over Christmas and they hate it.
"It's a very important part of their lives now."
Next week the members will take a ferry trip from Southbank to Williamstown for their final outing for the year.