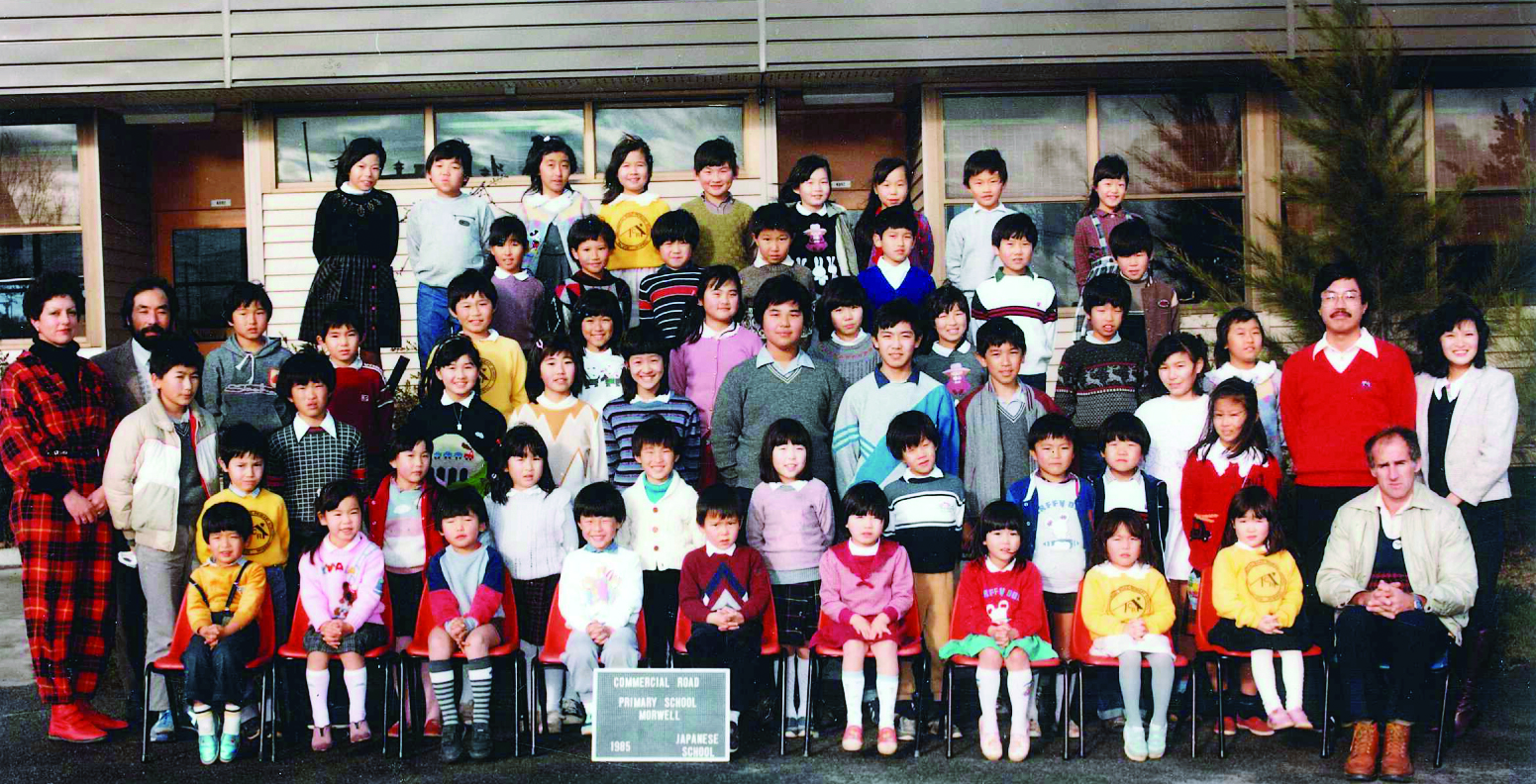 In the early 1980s it was a normal sight in one corner on Commercial Road, Morwell to see Japanese children eating hamburgers and Australian students wearing a Japanese kimono.

Back then, a prefabricated building existed inside the former Commercial Road Primary School to accommodate the children of Japanese workers employed by Brown Coal Liquefaction Victoria and worked on the Japanese-Australian Oil for Coal project.
Morwell Historical society president Bruce McMaster said most of the Japanese staff were engineers who brought their families to Australia in the early 1980s.
What resulted was the birth of a social experiment called "a school within a school" where Japanese classrooms were set up inside the Commercial Road campus to cater to Japanese students.
Takeshi Komori, who was the Japanese school principal at the time, said there were between 15 and 20 Japanese students enrolled when the school opened however the number ballooned to about 50 in 1985.
"Originally we wanted to establish a new Japanese school itself but because of the education department policy, they suggested this school-within-a-school concept, which we adopted," Mr Komori, who now teaches at the Hills International College in Brisbane, told The Express.
Mr Komori said the school had two other Japanese teachers who taught Japanese language, literature and maths.
The idea was to enable the Japanese students to continue their studies as if they were in their home country but at the same time integrate them into the Australian school system.
Mr Komori said the Japanese school followed both the Japanese and Australian school curriculums.
"The children had three hours [of study] in the Commercial Road Primary School and two hours at the Japanese school," he said.
Mr Komori said the students were exposed to the Australian school system to enable them to learn English and at the same time continue their Japanese studies to prepare them for when they went back to their home country, as they were only in Australia for the life of the project.
A "buddy system" where the Japanese students were paired with Australian children was also in place at that time to enable sharing of culture, he said.
Mr Komori said the Japanese teachers also shared a staffroom with the Australian teachers at the school.
He said most of the Japanese families lived near Mid Valley Shopping Centre, while a few opted to settle in other parts of the Valley.
When the project ended in 1991, all the Japanese families returned to Japan, Mr Komori said.