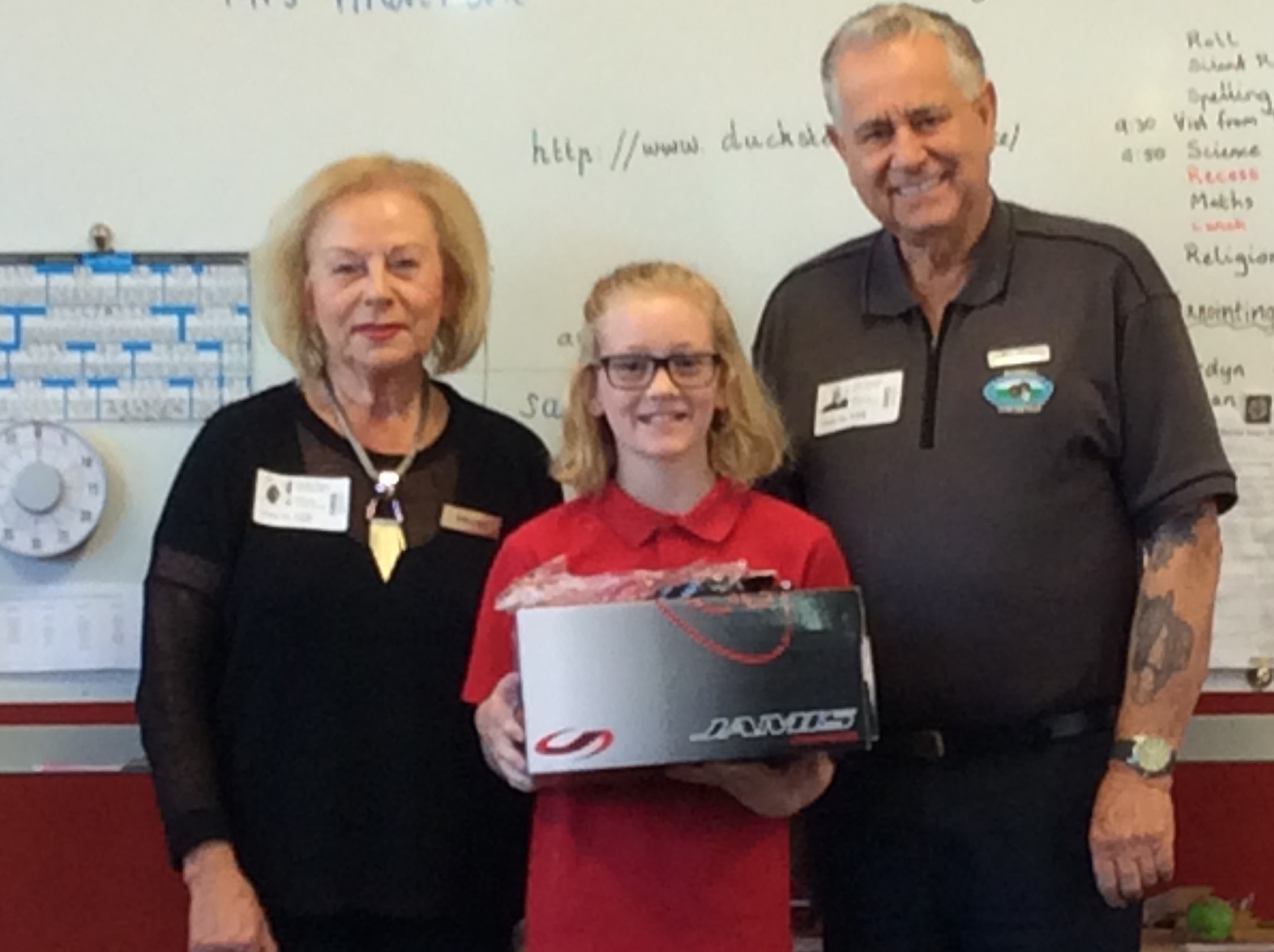 Riding more than 200 kilometres is a challenge for the average person, let alone primary school students.

However, that is exactly what 11 energetic grade 5/6 Sacred Heart Primary School students are doing over three days as part of the Great Victorian Bike Ride, beginning on November 30.
Voluntarily riding from Bairnsdale to Trafalgar, a distance of 211km, the students have been sacrificing their Sundays to train for the challenging ride.
Participating student Angel said the bike ride was a good opportunity for her to learn something new.
"I learned how to go around roundabouts and how to use hand signals," she said.
"You have to have your hand out like an indicator."
Student Nathan said riding up hills would be a challenge.
"We've been practicing by riding up Maryvale Hill," he said.
"It was about two weeks before we could all get up the hill."
Teachers' aid Susan Harbridge, who will be completing the challenging ride as well, said students had been heavily involved in raising the funds through bake sales to do the ride, as participation costs were quite expensive.
"The students were very involved. They've done all the fundraising, manned the stalls and handed out thank you certificates," she said.
"They've really stepped up."
Ms Harbridge said the Morwell Bowling Club had donated helmets and gloves.
"The students were appreciative and excited and cannot wait to use their new helmets on their practice ride this weekend," she said.
"The bike ride is a great opportunity for students to understand the health benefits and enjoyment of endurance training."
Ms Harbridge said students would be camping along the way and had been practicing setting up tents.
"We're doing the Maffra to Glengarry leg this weekend as practice, it's a distance of 64 kilometres," she said.
Ms Harbridge said students were all very excited for the ride and parents had been very supportive.
"The students have been amazing," she said.
"I'm excited for them. It's an opportunity many of them wouldn't have had otherwise."