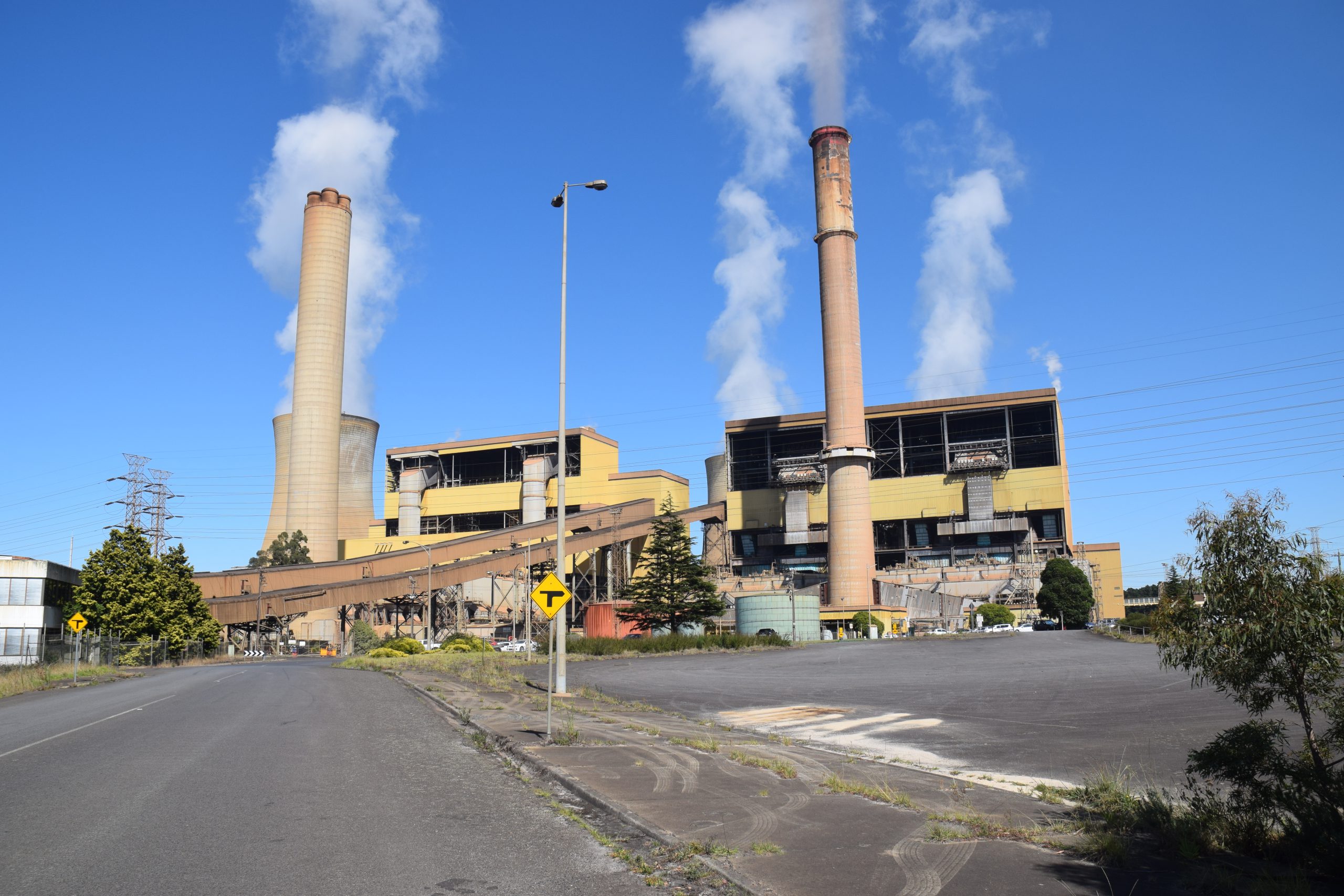 Latrobe Valley unionists have called on EnergyAustralia to honour a Fair Work Commission full bench decision to award casual workers an overtime loading rate.

This week, unionists estimated individual workers were losing $400-$500 per week, saving EnergyAustralia more than $1 million a month in outgoing wages and salaries.
Between 400 and 500 casual workers currently employed at EnergyAustralia's Yallourn Power Station do not receive an overtime loading rate and could be affected if the company decides to appeal the decision to the High Court.
It follows a Federal Court hearing last month after EnergyAustralia disputed a FWC full bench decision to reverse its original finding after FWC commissioner David Gregory ruled in October 2016 a clause in the company's enterprise agreement was not drafted to include casual loading on the calculation of overtime rates.
But the Federal Court found on October 23 the commission had the power to reverse the initial decision and rejected EnergyAustralia's claims the decision was "wrongly decided".
EnergyAustralia has 21 days from last month's ruling to appeal the decision brought on by the AMWU, the CFMEU and the CEPU's appeal.
Electrical Trades Union Gippsland branch organiser Peter Mooney said EnergyAustralia was using the process to "delay paying its people".
"EnergyAustralia should come out, get on with business, accept the decision of the Federal Court and have casuals paid the correct rate of pay," Mr Mooney said.
"They need to fix up any back pay that's owed to these workers since they put them on and uphold the Federal Court and the Fair Work Commission's decisions."
The dispute comes as the station is undergoing a major 70-day planned maintenance outage with more than 500 casual staff who have been put on to deal with the additional work.
The outage is expected to be completed by the end of November, with EnergyAustralia estimating last month the work could contribute more than $30 million to the local economy through wages, services and the manufacture and delivery of materials and equipment.
"You can imagine in the lead up to Christmas there's not a lot of work around, that extra $400 or $500 over eight weeks is an extra $4000 to a person going into Christmas," Mr Mooney said.
"We really need EnergyAustralia to come out now and say they're going to abide by the Federal Court and full bench decision, pay the 25 per cent loading from now on and backdate that money for the people who are owed this money."
Previously, casual workers were employed by Ventia, an independent contractor, who awarded casual loading rates to workers who performed overtime duties on EnergyAustralia sites.
But Mr Mooney said when the unions entered negotiations with Ventia last year, Energy Australia hired casual workers directly to prevent the impact of potential industrial action.
"It gave them a safeguard if the unions went on an industrial campaign … for a new EBA," he said.
"[EnergyAustralia] explained to those casuals that they were going hire that they wouldn't be paying the casual loading on overtime.
"Our shop steward put it into dispute straight away and then we went through that process … We felt it was important to follow the disputes' procedure before appealing to the Fair Work Commission."
Australian Manufacturing Metal Workers' Division Gippsland organiser Steve Dodd described casual loading as an "all-purpose date" which meant casual employees should be paid casual loading on penalty rates going forward.
"For some reason, EnergyAustralia has a view that once people go into overtime then they're no longer a casual and we disagree with that," Mr Dodd said.
"EnergyAustralia has the view of the world that these workers can only get casual loading during ordinary time which is 36 hours a week but that's not right."

In a statement to The Express, EnergyAustralia said "it's not appropriate to speculate on matters before the courts but we look forward to resolving this matter.
"The matter the court is being asked to determine is about process, specifically whether the agreed approach to resolving disputes between EnergyAustralia and the union was properly applied."