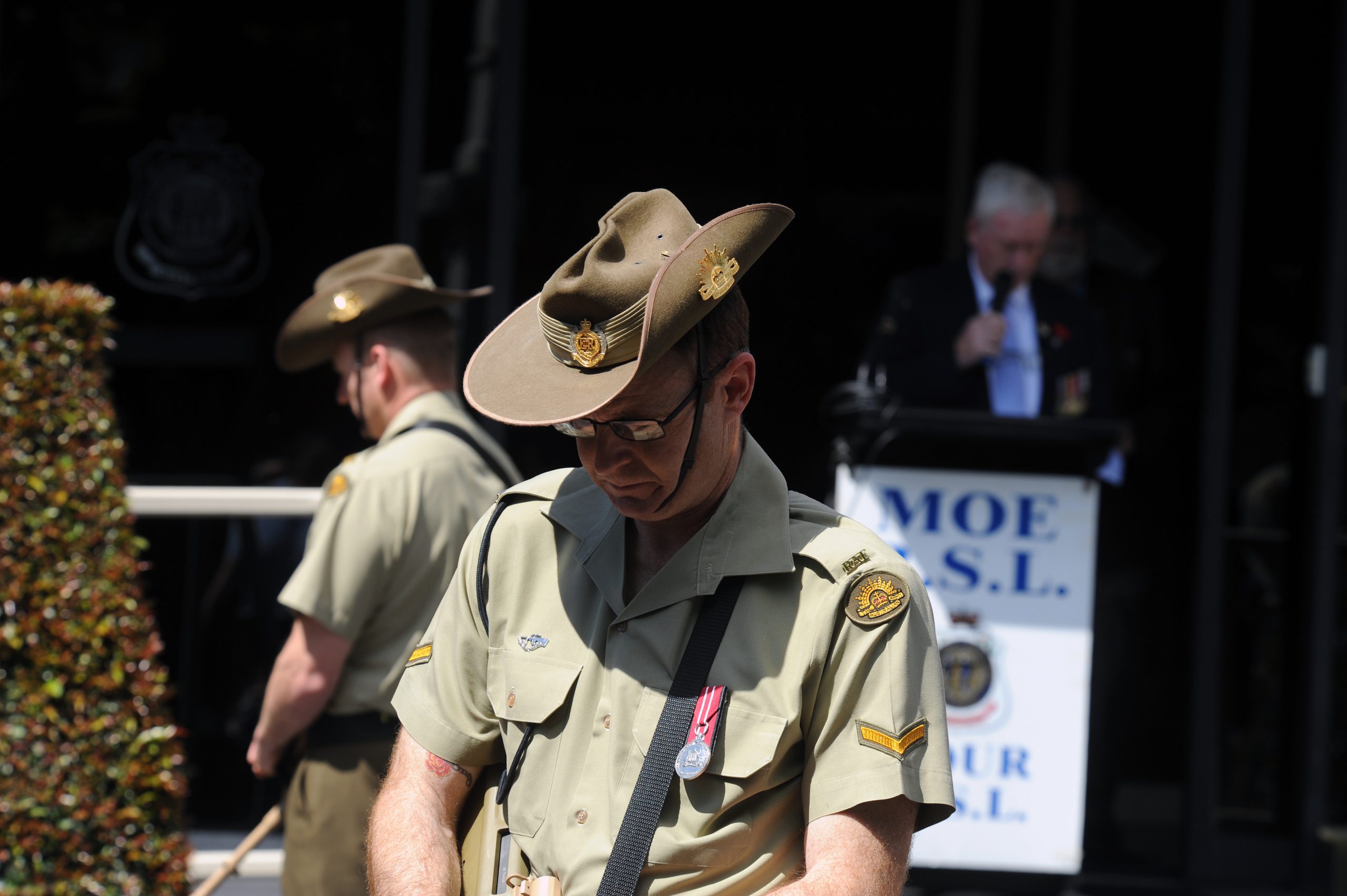 Moe RSL president Ian Caines says Remembrance Day not only gives the town's ex-service members a chance to lay a wreath and remember, but also to see the respect younger generations have for their sacrifice.
"We're very pleased to see them because most of us veterans are getting older now and it's good to see the younger generation following," Mr Caines said.
"It's an important day for the ex-services community, but what makes it really special is when the community comes and supports and the children come and support the veterans."
About 140 people gathered around the cenotaph outside the Moe RSL on Saturday to mark the 99th anniversary of the armistice that ended the First World War.
Out front ex-service members lined up as members of the Newborough-based 22nd Royal Australian Engineers formed a guard of honour around the cenotaph.
Among those to lay wreathes were students from the town's various primary schools.
At the conclusion of the ceremony, students from St Kieran's Catholic Primary School led the national anthem.
Much work had been done to involve the students, including a recent visit to Albert Street Primary School by representatives from the Shrine of Remembrance to give them an insight into the sacrifices of those who served in World War I.
"They conducted a service for us at the Albert Street Primary for the year 5 and 6 students and that went off extremely well," Mr Caines said.
While the day's focus was on the armistice, he said it was important to remember those who served in other conflicts.
"We've got people currently serving overseas repress Australia and the United Nations, so we need to think of those that are currently serving," Mr Caines said.