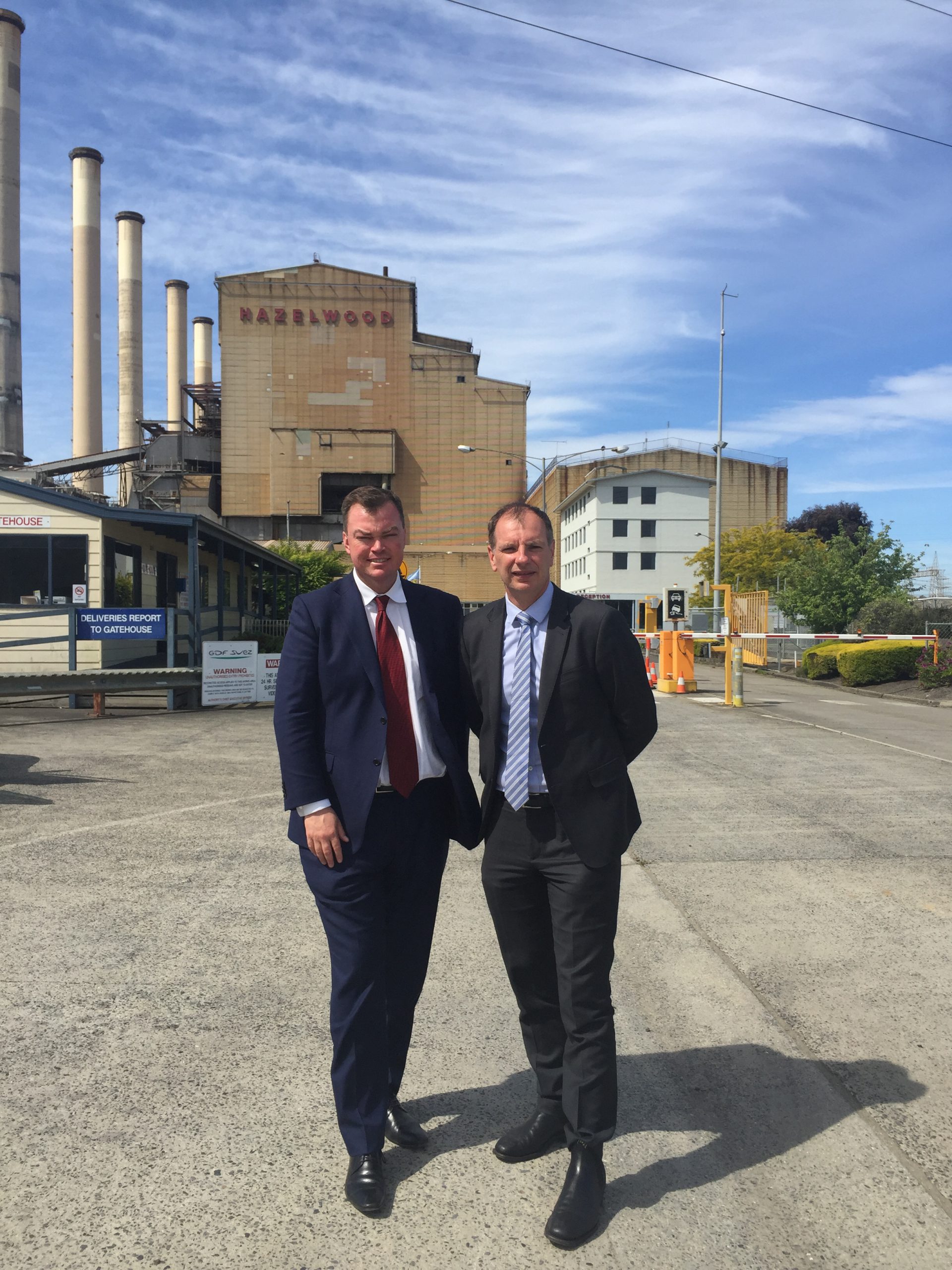 Opposition spokesperson for energy and innovation David Southwick has questioned whether Yallourn Power Station will survive beyond 2025 when Victoria is required to source 40 per cent of its energy from renewables.
Mr Southwick raised concerns about the impact of the Victorian Renewable Energy Target would have on Yallourn during a visit to the region on Thursday.
As part of the scheme, which the government passed in June 2016, Victoria has a legislated renewables target of 25 per cent by 2020 and 40 per cent by 2025.
"If you've got coal playing at sort of 80-85 per cent of power, then how you're going to achieve a 40 per cent renewable energy target without taking enough generation out of something like Yallourn to not make it viable," Mr Southwick said.
"So that's government intervention which then will ultimately lead to a market decision of Yallourn to turn around and say 'we're out of here'."
The Victorian opposition is opposed to the target and Mr Southwick said the Coalition would like to see the power station continue until 2032, which it is expected to exhaust its coal reserves.
"We want any emissions target to be a national emissions target," he said.
"Victoria should play to its strengths and if the strengths of Victoria happen to be coal as an important part of the mix, then we should be signed up for that."
A spokesman for Yallourn Power Station owner EnergyAustralia said the company intended for the station to continue through to its planned 2032 closure.
"We have plans to run through until that time and then rehabilitate the site," he said.
"Of course, we acknowledge policy and market settings may impact this approach.
"For example, we're assessing the impact the introduction of a Victorian Renewable Energy Target would have on our business."
But Energy Minister Lily D'Ambrosio dismissed Mr Southwick's concerns, saying Yallourn would "continue to 2032 the end of its working life".
"David Southwick should be embarrassed he has no policy, no plan and no clue," Ms D'Ambrosio said.
"Victoria's Renewable Energy Target will see 40 per cent of the state's electricity generated from renewable sources in 2025," she said.
"That means 60 per cent of electricity generated in Victoria will continue to come from generators in the Latrobe Valley and other sources."