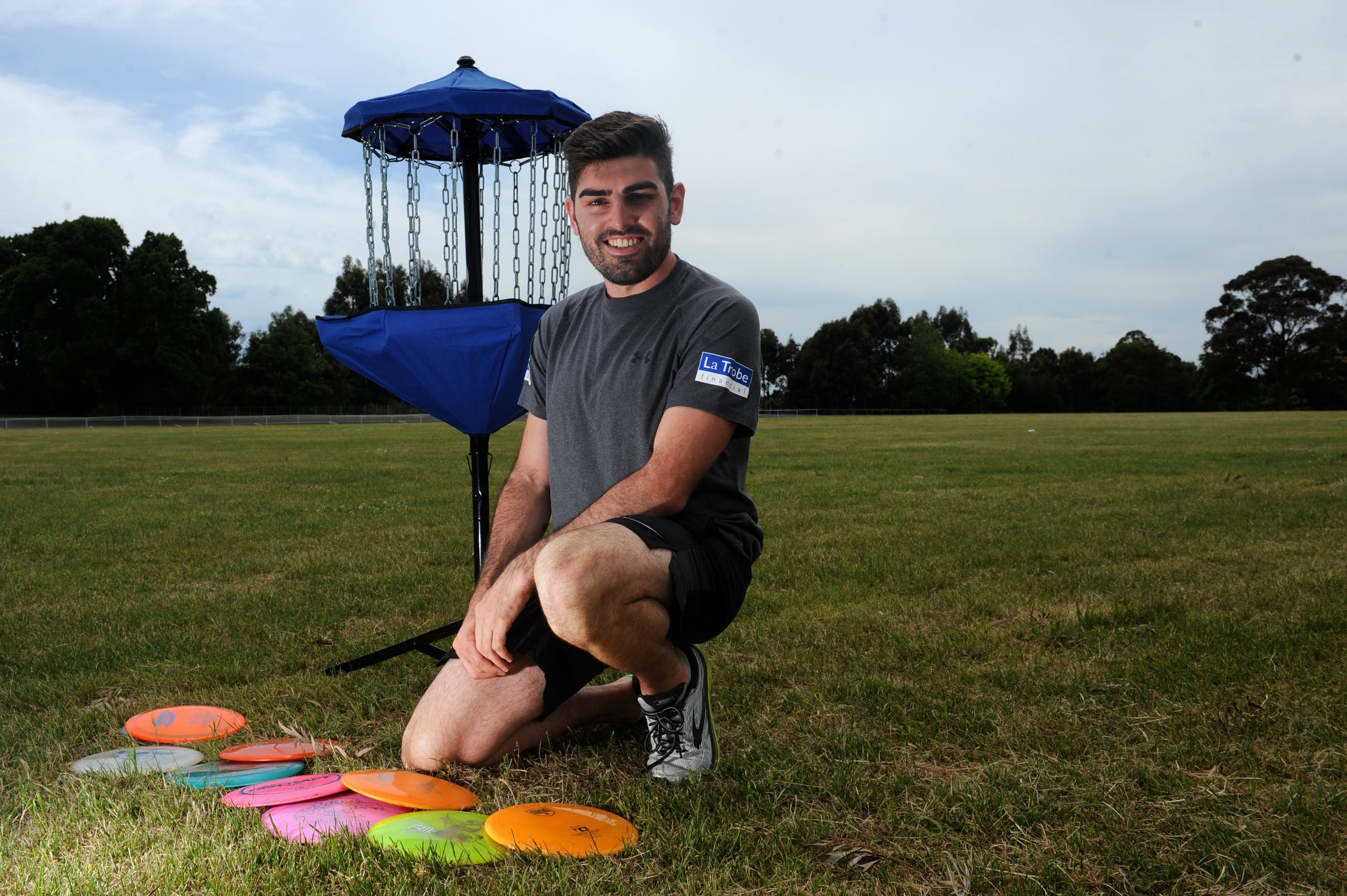 Cameron Ford came across the sport of disc golf by chance.
The 26-year-old Traralgon resident was on holiday in San Francisco and spotted a group of people throwing a disc in the park below the Golden Gate Bridge.
"I remember it was a Tuesday and it was 11am and the entire park was just packed full of people playing disc golf," Ford said.
"I thought to myself 'that looks like heaps of fun' so I went and had a go and ended up spending four days down there playing."
Ford took to the sport like a duck to water, thanks largely to his experience playing Ultimate Frisbee.
"I played a lot of Ultimate Frisbee when I was younger so I definitely knew how to throw pretty well but disc golf is completely different," he said.
After first picking up a disc for a leisurely throw, Ford poured himself in to the new-found sport and has made quite the name for himself.
He won his division at the Australian National Championships last year and will compete in the open division for the first time in next week's championships in Perth.
With 104 players in this year's field coming from as far as the United States and Europe, the 2017 event is shaping as the biggest ever.
"I'm really not looking to win, there are a lot of great players this year but if I come in top five then I'll be pretty happy," he said.
Like traditional golf, the objective of disc golf is to complete each hole in the fewest number of strokes, or in the case of disc golf, throws.
Instead of a ball and clubs a small, Frisbee-like disc is artfully hurled from the tee area and along the fairway in to a metal chain basket on the green.
And, much like golfers, disc golfers carry a bag full of equipment to suit a wide array of shots.
"You definitely have a favourite disc … I've got one that I've had since I started and [if] I was to lose that I'd be pretty upset," Ford said.
"Discs range from over stable, stable and under stable … so some go more left, straight or more right … and just like golf there's putters, mid-rangers and drivers.
"You can really throw the disc any way you want … but the major throws are backhand throws like the traditional Frisbee throw or a forehand throw."
Ford will have just a single day to familiarise himself with the Perth course before play begins but hoped it would present a real challenge.
"[Disc golfers] actually like playing through trees because it gives us more opportunity to play different shots and an open field can be quite boring," he said.
The scoring system is similar to that of golf and players trudge through a course of par three, four and fives with holes ranging from 160-300 metres.
With fully-equipped courses few and far between in the region, Ford spends most of his weekends training at locations across the state.
He mostly splits his time between Doncaster in Melbourne's east and Barwon Valley in Geelong in order to simulate competition conditions but doesn't mind the travel at all.
"I just love disc golf. It's such a fun sport and the people that are involved just want others involved … it's a really family-friendly sport, so anyone can pick up a disc and throw," Ford said.
For more information on disc golf or to get involved, visit https://www.facebook.com/Gippsland-Disc-Golf-Club-419265541823800/ or phone Cameron Ford on 0421 179 742.