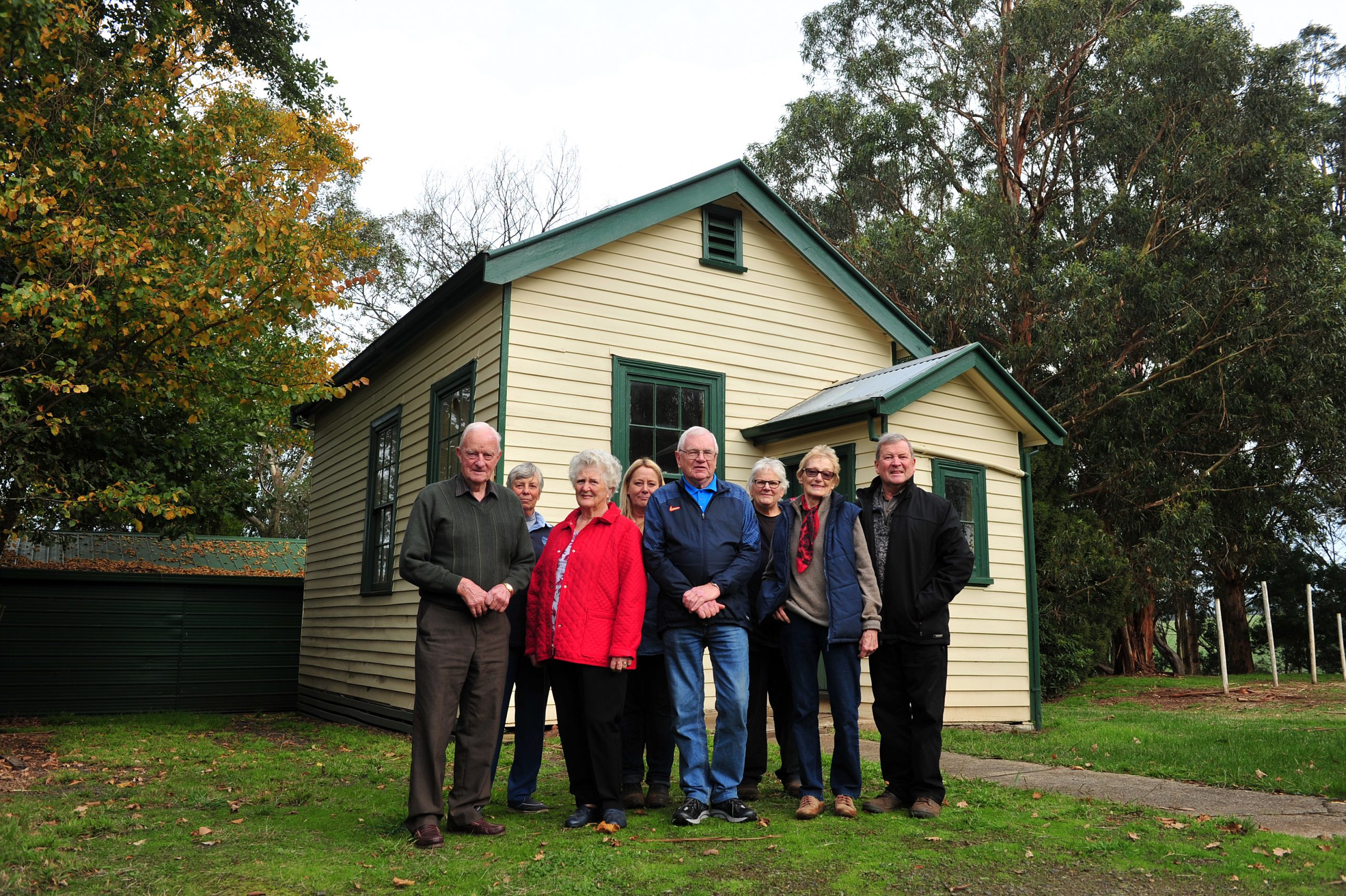 It's not everyday the little guy wins, but a big effort from a small community has saved a beloved community asset in Hill End.

The former Hill End Primary School site will be transferred from the Department of Education to the Department of Environment, Land, Water and Planning following a community campaign to keep the site available for public use.
The community has used the site as a gathering place and meeting space since the school closed in 2007, however, earlier this year the Department of Treasury and Finance announced it intended to sell the land if it could successfully be rezoned.
Horrified they might lose their beloved meeting space, Hill End Community Inc., the group that had been maintaining the site for the Department of Education at its own expense, undertook a campaign to save the site.
Members rallied and held a number of community meetings, wrote to politicians, made a submission to the Victorian Government Land Standing Advisory Committee and, with the help of member for Eastern Victoria Melina Bath, compiled a petition that gained more than 400 signatures to protest the proposed rezoning and sale of the site.
The issue drew bipartisan support with multiple politicians raising the issue in State Parliament.
State government announced the imminent transfer of the site to DELWP on Thursday.
HECI president Chris Williams said the news was "fantastic".
"I emailed [HECI members] last night to tell them and I think they're all as excited as I am," she said.
Ms Williams said the site was used for many community events and would now be available into the future as a result of the transfer.
"This decision means we can make definite plans for events, make capital expenditure to improve and maintain the buildings and venue… and the heritage-listed teachers' residence and Fumina South building will be saved."
"The transfer to DELWP means we will be eligible to apply to various grants, I expect we'll have the same standing as the majority of public halls and reserves."
Ms Williams said support for HECI's cause was appreciated.
"We had fantastic support from Baw Baw Shire Council, [member for Narracan] Gary Blackwood, [member for eastern Victoria] Melina Bath, [member for eastern Victoria] Harriet Shing and [Shooters and Fishers party member for eastern Victoria] Jeff Bourman," she said.
"It's pretty unusual to have so many parties on side."