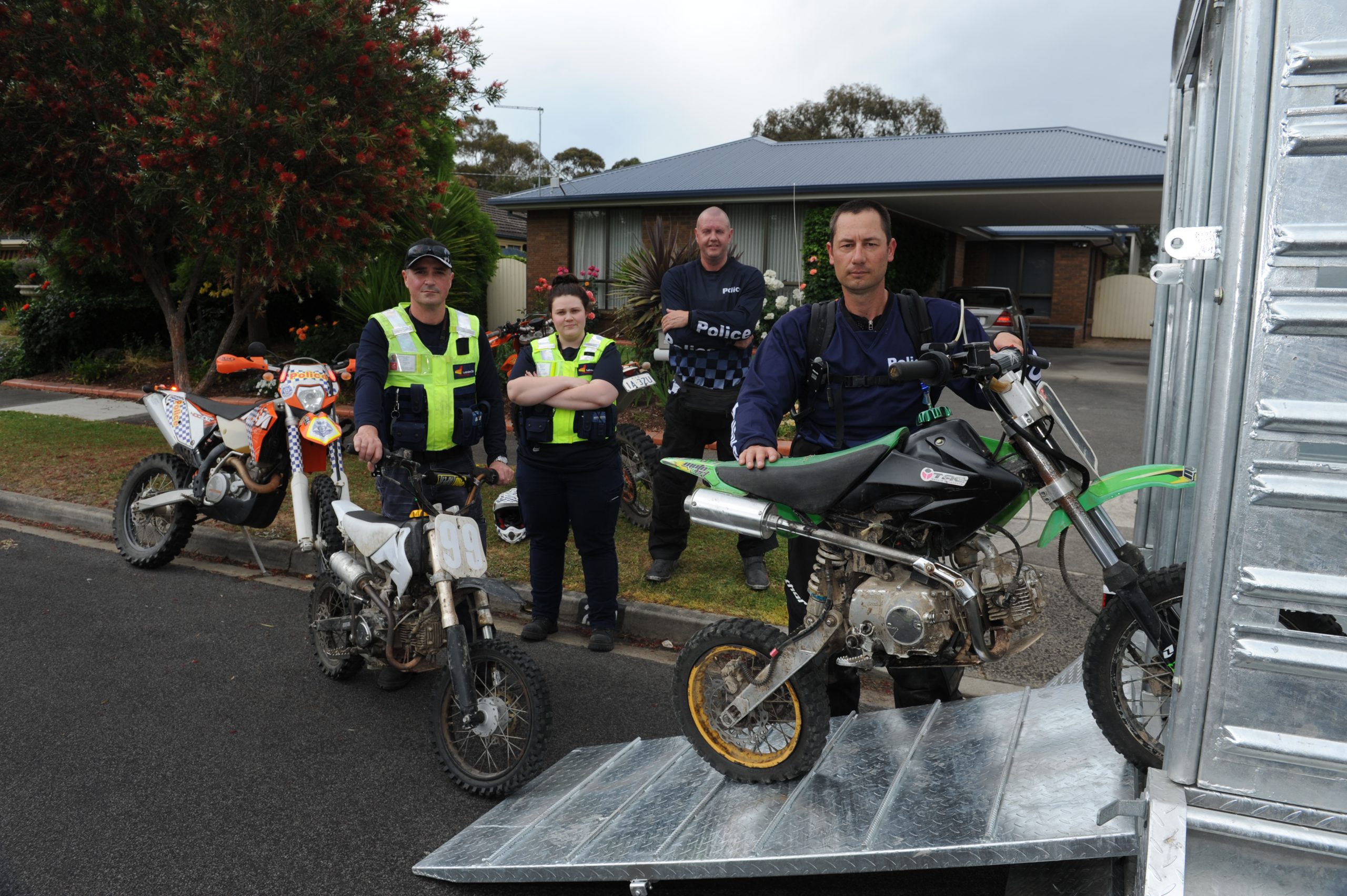 Two unregistered monkey bikes have been seized following noise complaints by community members last week.
The two riders were caught riding near Waterhole Creek, Morwell on Thursday afternoon.
Latrobe Highway Patrol Sergeant Mick Williams said the impounds followed a string of complaints and near misses with pedestrians in recent months.
"We've had issues with the monkey bikes on the rail trails at Yallourn and Mirboo North, also the Traralgon-Toongabbie trail, but we only recently became aware of monkey bikes at Waterhole Creek," Sergeant Williams said.
"We put some shifts down there with our guys on the off-road motorbikes and they just happened to catch two young teenage youths riding monkey bikes on Thursday afternoon."
The bikes were seized by Latrobe City Council local laws officers under the anti-hoon laws.
The boys will be charged with riding an unregistered motorbike, unlicensed riding and failure to wear a helmet.
"I don't think these kids realised the dangers that they are putting themselves in or other members of the public when they get on these bikes," Sergeant Williams said.
A 13-year-old Morwell boy will face the Children's Court at a later date while a penalty notice was issued to a 16-year-old boy from Morwell.
Reports of hoon behaviour can be made to Crime Stoppers on 1800 333 000.
Car rollover
A 23-year-old Morwell woman was taken to Latrobe Regional Hospital last night after her car rolled into swampland at the first Morwell off ramp near the Princes Freeway.
The woman was travelling from Moe when the incident occurred about 10pm Sunday.
She sustained no serious injuries and was taken to hospital in a stable condition.
Police said the driver was the sole occupant of the vehicle and managed to crawl out of the car following the incident.
The cause is being investigated.