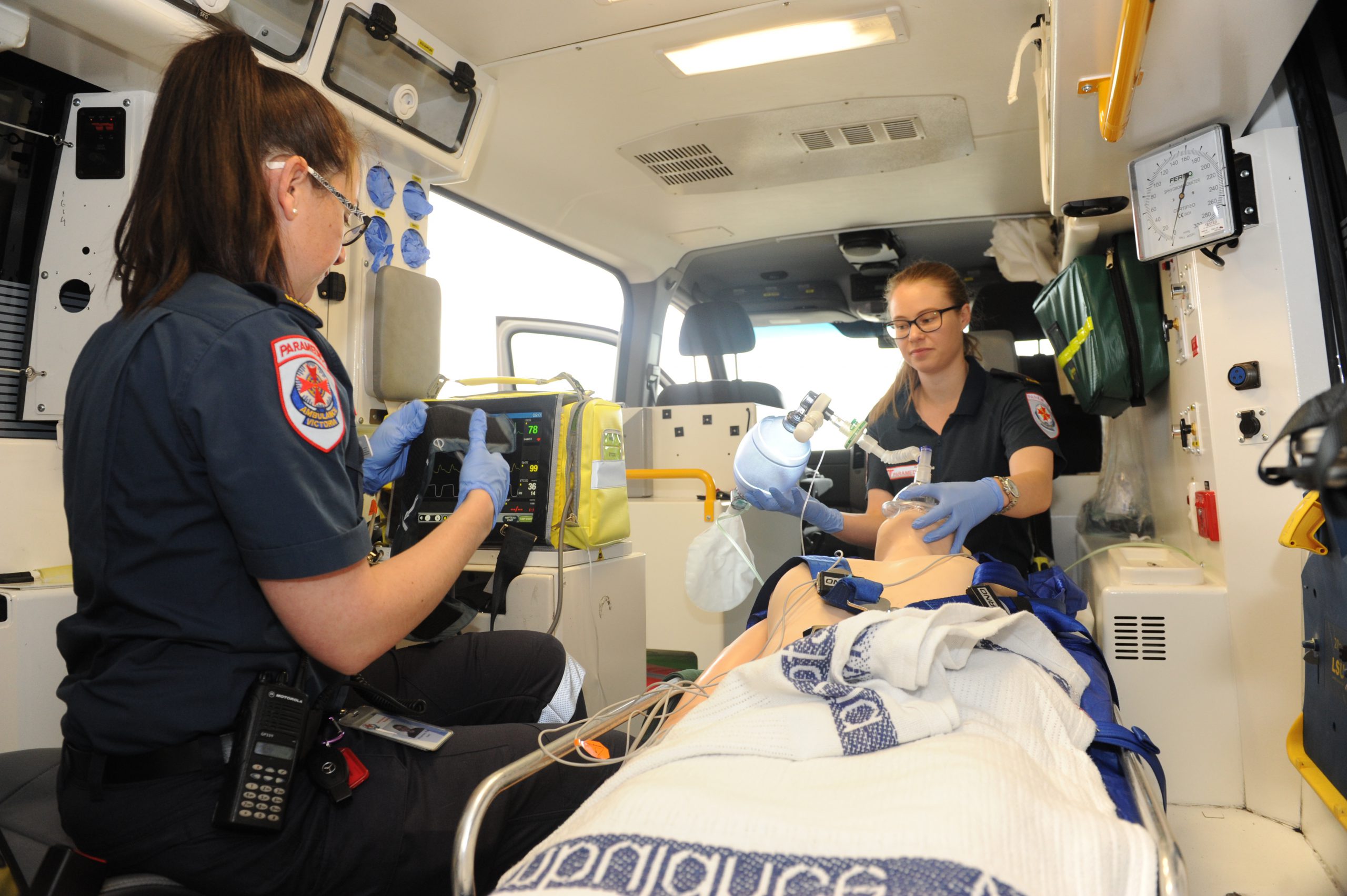 A Gippsland mobile simulation ambulance will help paramedics practice high-risk advanced life support skills across the region after the Helimed 1 Auxilary contributed $60,000 to fund the project.

The ambulance, known as GippSim, includes a $13,000 mannequin plus a $22,000 simulator which will allow paramedics to practise high-end airway skills and treat to cardiac arrest in a controlled environment.
The simulation technology is controlled by a tablet operated by the training facilitator who can offer real-time feedback and advice to the practising paramedics.
Ambulance Victoria acting clinical manager for Gippsland Ross Salathiel said the ambulance would be used to help teach new skills and refresh paramedics' qualifications across eastern Victoria.
"It means we can bring high-fidelity training to all of our paramedics across the region in Gippsland, irrespective of where they work and the geographical divide they face," Mr Salathiel said.
"We can take the same training equipment to branches in Mallacoota, Morwell, Wonthaggi and Cowes or up to places like Omeo or Orbost so everyone gets to use the equipment."
Mr Salathiel said the ambulance would give paramedics a chance to practise high-end, low-frequency skills training which would lead to improved patient outcomes.
"The mannequin is able to be incubated, have intravenous cannulas [IV] put into it and has all the advanced skills that our intensive care paramedics perform," he said.
"We can control what happens to the patient and it happens in real time with the same alarms they would get in the field so if things start to go wrong, alarms go off and they can practise in that environment."
The mannequin can also be used as a trauma patient, allowing paramedics to work on the patient as if it's been in a car accident, or conduct emergency medical procedures, drug-assisted intubation or pre-hospital thrombolysis.
Helimed 1 Auxilary president Geoff Pollard said the GippSim would provide real-life scenarios to better equip regional paramedics across Gippsland.
"I'm very pleased with it because patient outcome is our goal, the same as the paramedics and when these paramedics go to a scene on the highway, they know the road ambulance guys are going to be [up] with it," Mr Pollard said.
"[Ambulance Victoria] came to us and put the project to us and we had a bit of consultation over it for a few meetings and we decided we would go ahead with it and that's how it came about."
Mr Pollard thanked people for their generosity following the launch of the GippSim.
Ambulance Victoria said it would look to roll out similar simulation ambulances across the state if the 12-month trial of the GippSim was successful.
People interested in joining Helimed 1 Auxiliary can phone Geoff Pollard on 0419 526 641.