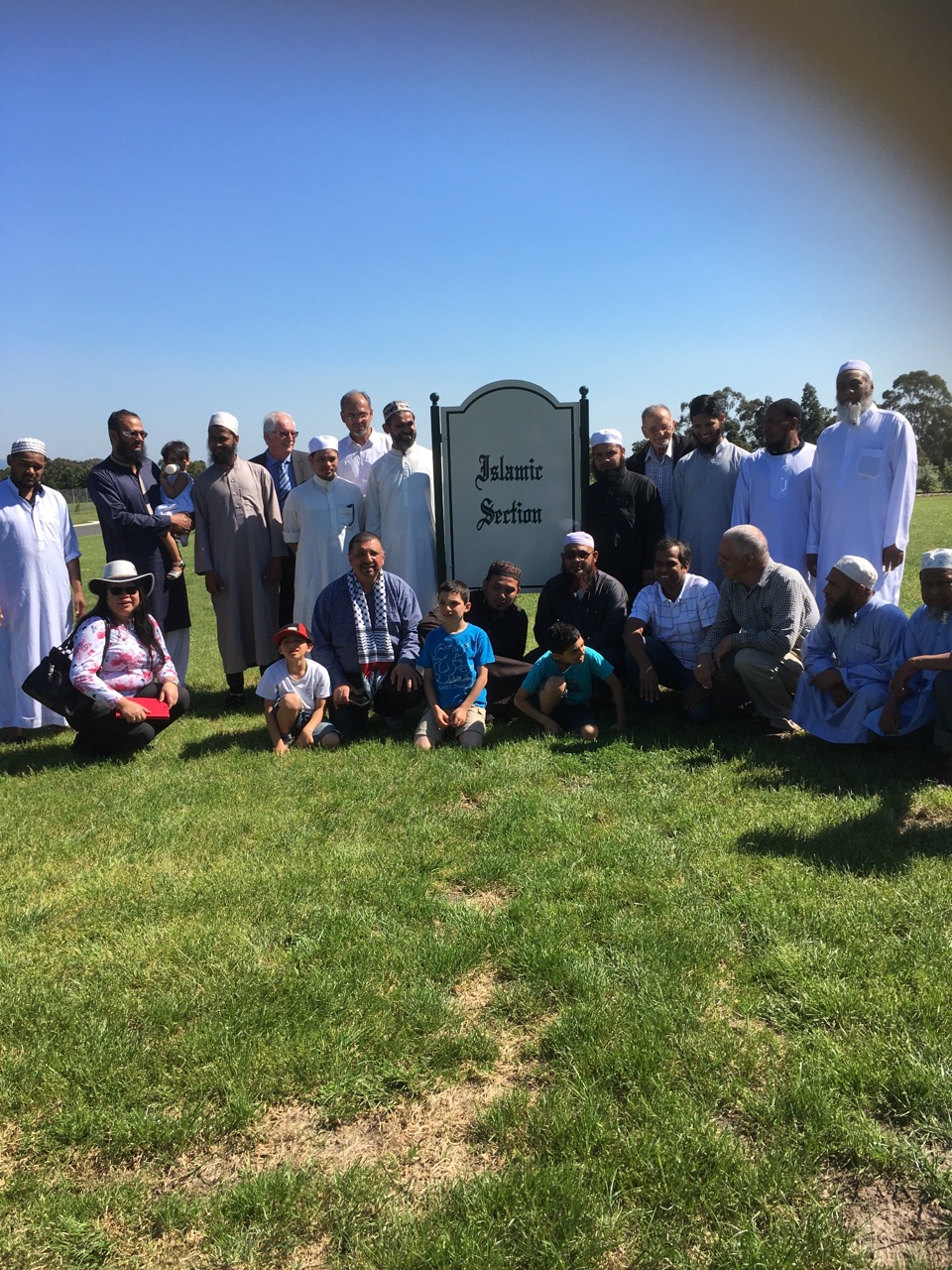 Muslims in Gippsland now have a place to bury their loved ones as Traralgon Cemetery recently opened a dedicated Islamic burial site.

A Gippsland Australian Muslim Community Incorporated spokesperson said it took two years of planning and negotiations before the Islamic section was opened at the cemetery last week.
More than 50 Muslims who reside in the Gippsland area attended the site's official opening together with GAMCI and Traralgon Cemetery Trust members.
The spokesperson said a centrally located but secluded site on the cemetery grounds was chosen.
Gippsland Multicultural Services director Lisa Sinha welcomed the site's opening and said having a burial space for people of different faiths reflects Australia as a multicultural society.
"End of life is so important to all of us and being able to be buried in accordance with your faith in the community in which you live is very important," she said.
Ms Sinha said in the late 1990s the Bosnian community was faced with the dilemma of finding a local area to bury their dead.
"When family members died they had to be buried in Melbourne, making it difficult for them to visit," she said.
Ms Sinha said this issue prompted the Moe Cemetery to allocate a Muslim burial space at that time.
"Having a space available within the Traralgon Cemetery is great as it reflects our multi-faith community and means families can pay their respects and visit within our community," she said.
GAMCI president Tanveer Hasan, however, said there was still no place locally for Muslims to perform Islamic funeral rites for their dead.
"We don't currently have [a] funeral place in the Valley and it [funeral ceremony] has to be [done] in Melbourne although it's up to the family how and what funeral and prayers they want," he told The Express.
"There's no specific requirement in the faith for funerals."
Last year GAMCI revealed they were in talks with Latrobe City Council about the possibility of building a local Muslim centre where they could hold events, pray and perform Islamic funeral rites.