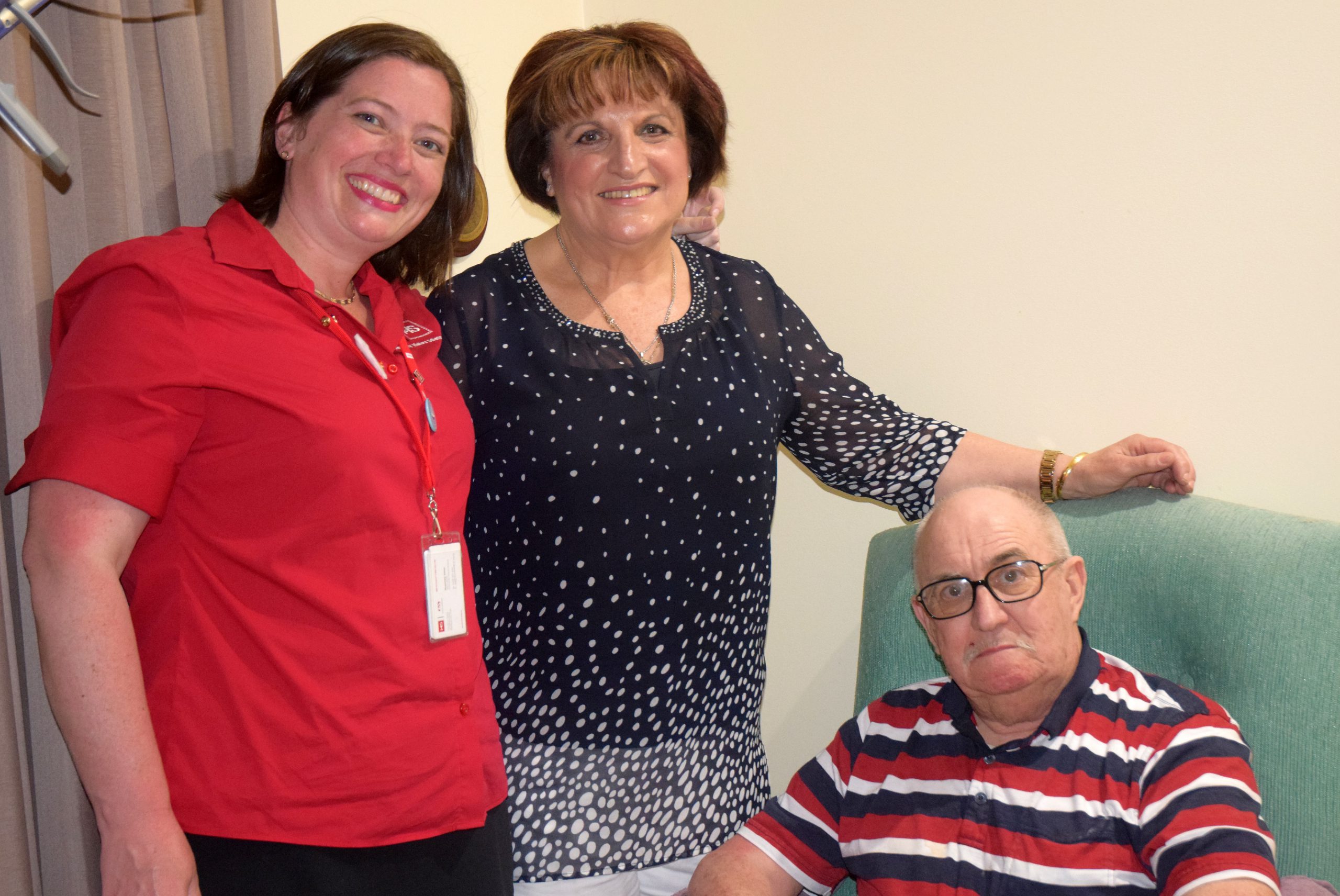 A Morwell woman's visits to her ailing father at an aged care facility opened her eyes to the lonely world of isolated older people.

"My father spent the last six months of his life in a nursing home in New South Wales and when I would go and visit there, there's a lot of people that never received a visitor," Giacinta Forlano said.
Eleven years ago, Mrs Forlano decided to apply to become a volunteer for the Multiple Sclerosis Society's Community Visitors Scheme that enabled her to give a few minutes of her time to visit a senior who is either living independently or in an aged care home.
The government-funded program does not distinguish beneficiaries from those with multiple sclerosis but any senior who feels isolated can benefit from a volunteer's visit, according to MS Connect team leader Rosemary Joiner.
One of them was 71-year-old Wayne Cooper who lives in a Morwell nursing home.
Mrs Forlano has become close friends with Mr Cooper since she started visiting him two years ago.
"His mum's moved here now [so] we formed that friendship with [her]. He's met my husband, my son's been here to see him," Mrs Forlano told The Express.
"I come to Wayne once a week every Wednesday, sometimes I swap it around just to confuse him," she said with a laugh.
She said they talk about everything from politics to sports although they do not support the same football team.
A former soldier who served in Vietnam in the late 1960s, Mr Cooper loves to chat about his experience overseas.
They formed a friendship so close that they joke around most of the time.
"He tells me if he doesn't want me here," Mrs Forlano said.
"I tell her 'your presence is no longer required'," Mr Cooper replied.
For Mr Cooper, having someone come for a visit gives him a bit of interaction outside of the four walls of the nursing home.
"When you're younger and you have no brothers and sisters you don't worry about it (being alone) but when you get to my age and a couple of friends visit me on occasion but Giacianta's here every week," he said.
Ms Joiner said the community visitors scheme had about 90 volunteers in Gippsland who have committed to at least one visit every fortnight either in a one-on-one or group setting.
Anyone interested in volunteering their time to give a few minutes of company and friendship to a senior may phone Ms Joiner at 0409 287 242.