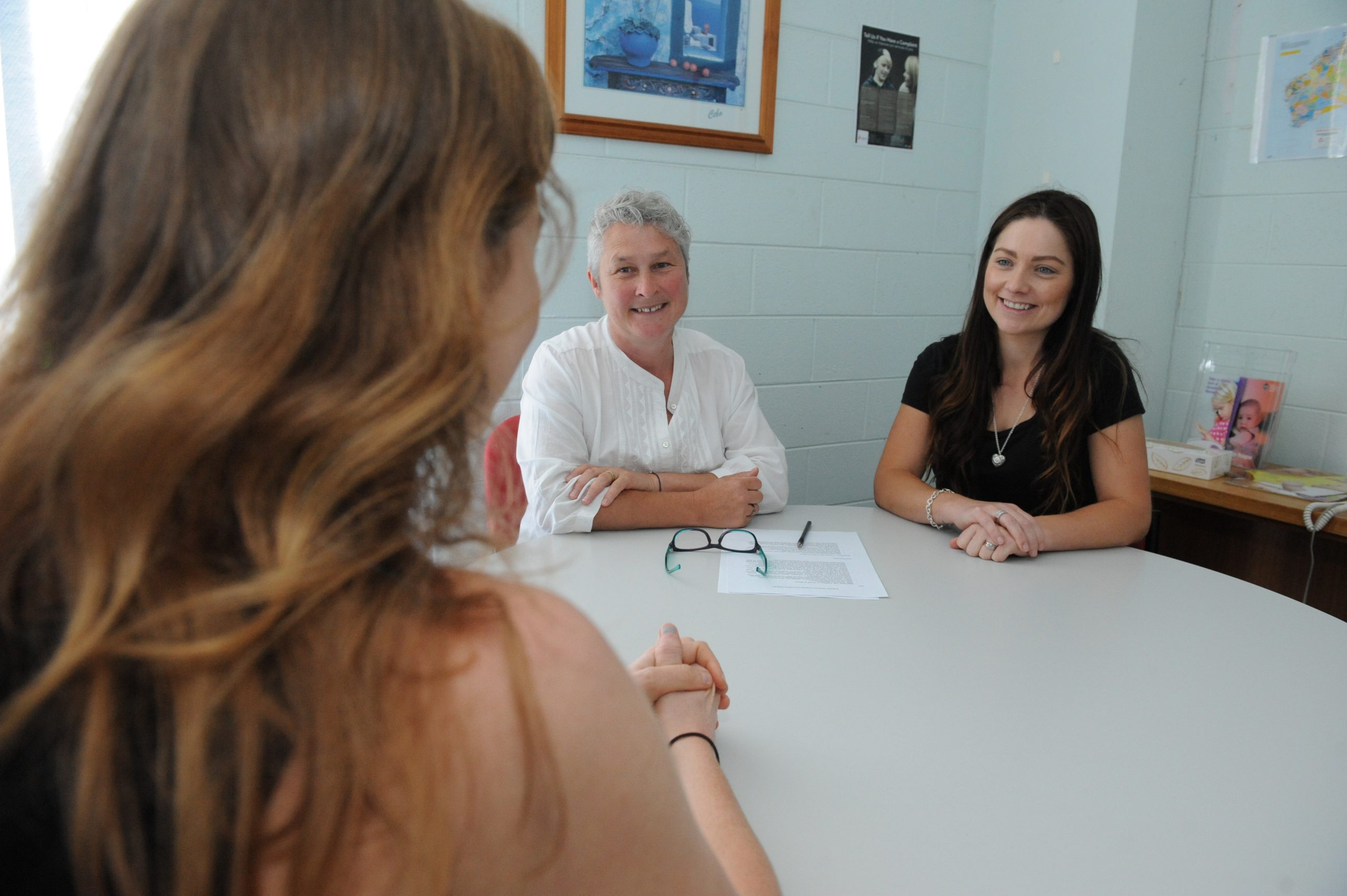 "Often a way of exhibiting abuse and family violence is to actually control someone else's finances."

Anglicare regional director Jane Anderson told The Express that family violence victims, "ordinarily a woman", often become involved in financial problems or accumulate debt as a result of the actions or behaviour of a violent or controlling partner.
"One of the situations we have supported more recently was where the actual abusive person had control of the car registered in her [the victim's] name, and has then incurred fines that then get booked up to the woman's name," Ms Anderson said.
"She [the victim] is then in a real dire financial situation, not only trying to deal with the impacts of the family violence, but… they can't drive, they can't get a licence, it can be a risk of imprisonment because of someone else's behaviour.
"Often we're dealing with people who are fleeing a family violence situation and try to support them to be in a spot to financially recover from the situation of family violence.
Ms Anderson said Anglicare provides financial counselling services tailored for people in situations of family violence.
"In this year to date, looking at the debts we've assisted people with, we've had $850,000 worth of debts being waived because of the work of the financial counsellors," she said.
"Also, in this current year, we've got more than a 25 per cent increase in people who've experienced family violence requiring financial counselling supports."
However, Ms Anderson said a holistic approach was required to address the rate of family violence in the region, which she said was 2768 family violence incidents per 100,000 people.
"You can't deal with a financial situation or financial problem in isolation," Ms Anderson said.
"You need to be looking at what is the persons' housing environment, what are the family supports they've got or need, how are they recovering.
"So it's about working with all the agencies to have a holistic response to that person's situation."
Anglicare program manager financial counselling Amanda Thomas encouraged those in situations of family violence and financial trouble to seek help.
"That debt doesn't have to stay with you, there are supports to manage that, whether it be putting in place different arrangements to manage that debt or debt waivers. That is something that can be explored and worked through," she said.
"Another important aspect of our work here at Anglicare is that the financial counsellors work very closely with our community legal service to assist those victims of family violence in terms of when fines are in their name and they haven't been the one that has driven through those tolls, or gotten those fines.
"So, through that collaborative process between all of our programs, we are able to get really good outcomes for our clients."
Anglicare financial counselling services can be accessed by contacting 5135 9555.