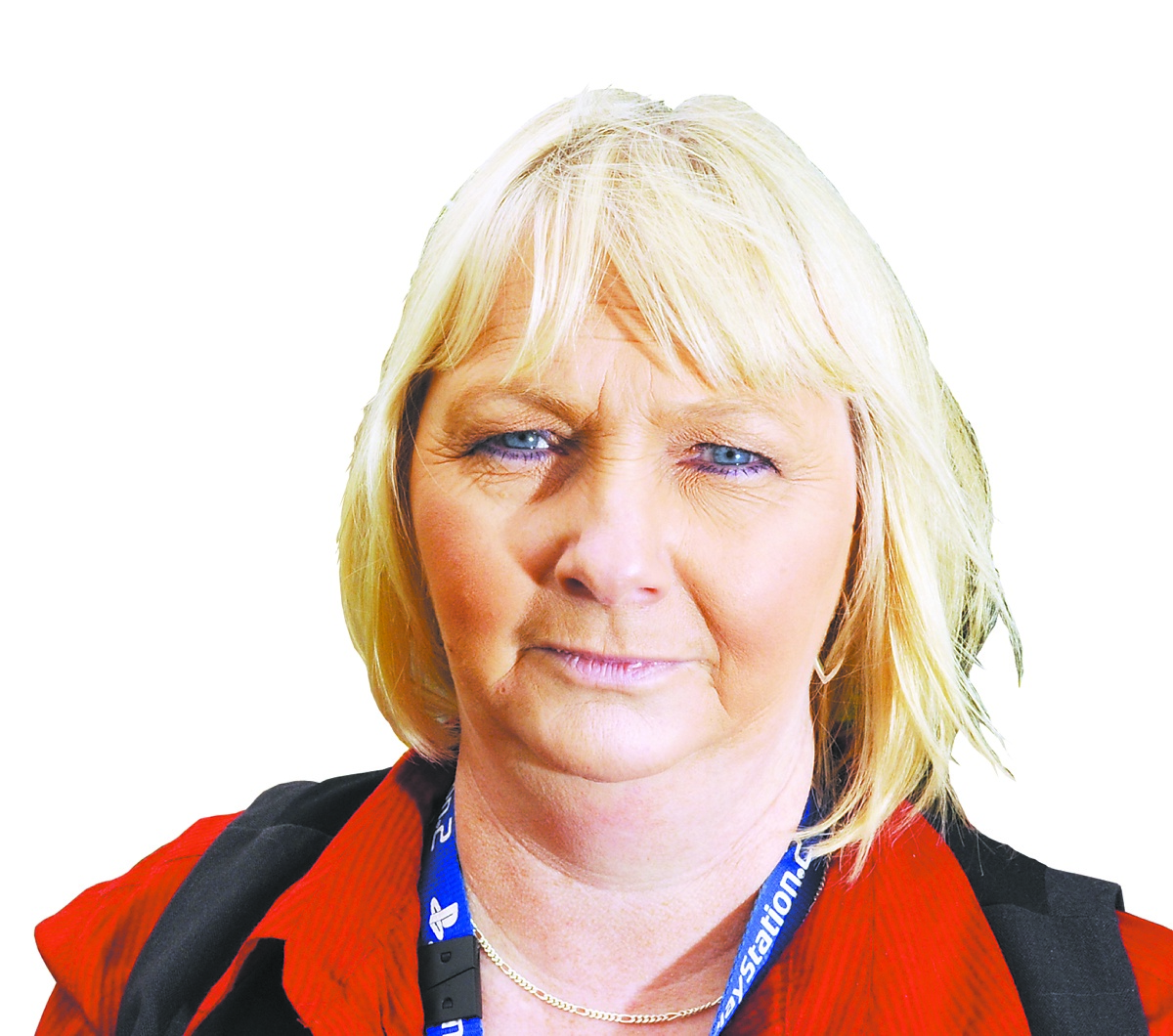 Calls to demolish Morwell Power Station and briquette factory have resurfaced following Asbestos Awareness Day, where more than 60 people gathered to support the cause on Friday.

The day paid tribute to people who had lost their lives through asbestos-related diseases and promoted the message asbestos was still prevalent across the community.
Asbestos Council of Victoria/ GARDS chief executive Vicki Hamilton, who spoke in favour of the station's demolition at a Heritage Victoria hearing last month, said retaining the complex would be an insult to people who had lost a loved one through an asbestos-related disease.
"Nobody can guarantee somebody's safety, heritage listing of a site like that is a dangerous thing to do," Ms Hamilton said.
"I don't care who thinks it should be kept, nobody has been able to quantify and tell me directly that they'll be safe in a place like that even once this so called removal and clean-up [of asbestos] has been done.
"I've seen clean-ups and removal done before and it's managed to expose and make clusters of mesothelioma years after it was guaranteed it was safe."
Bagpiper Dick Henry opened the event before Victorian Asbestos Eradication Agency executive director Simon Stevenson spoke about how the agency was moving to reduce the risk of asbestos exposure for Victorians.
Gippsland Trades and Labour Council secretary Steve Dodd gave an historical overview of asbestos-related incidents in the Latrobe Valley and discussed how important it was for people to be aware of the signs.
It followed an impassioned speech by Vicki Burgess, whose husband, Trevor Burgess, died from mesothelioma two days after discovering he had the condition.
"[Trevor] had been sick for quite a while, misdiagnosis after misdiagnosis, which does not go down well because the family is left with conflicting thoughts about what could've happened if it was detected earlier," Ms Hamilton said.
She said it was important for people to understand that any level of asbestos exposure could place a person's health at risk
"It's essential for the community to understand how dangerous asbestos is. It's like a snake and it has a bite to it … the point is any exposure is dangerous. "
A service to remember those who lost their lives was followed by a wreath-laying ceremony before guests enjoyed a barbecue lunch.
Energy Brix Australia Corporation, who owns Morwell Power Station and briquette factory, will hold a public meeting to discuss its intentions to construct an asbestos landfill cell at the site.
The meeting will be held at the Morwell Bowling Club on Wednesday, November 29 from 5pm.
To register your attendance, email lsmith@wordwisecommunications.com.au
If you have concerns about asbestos, visit the Asbestos Council of Victoria/ GARDS' website at www.gards.org or phone 5127 7744.