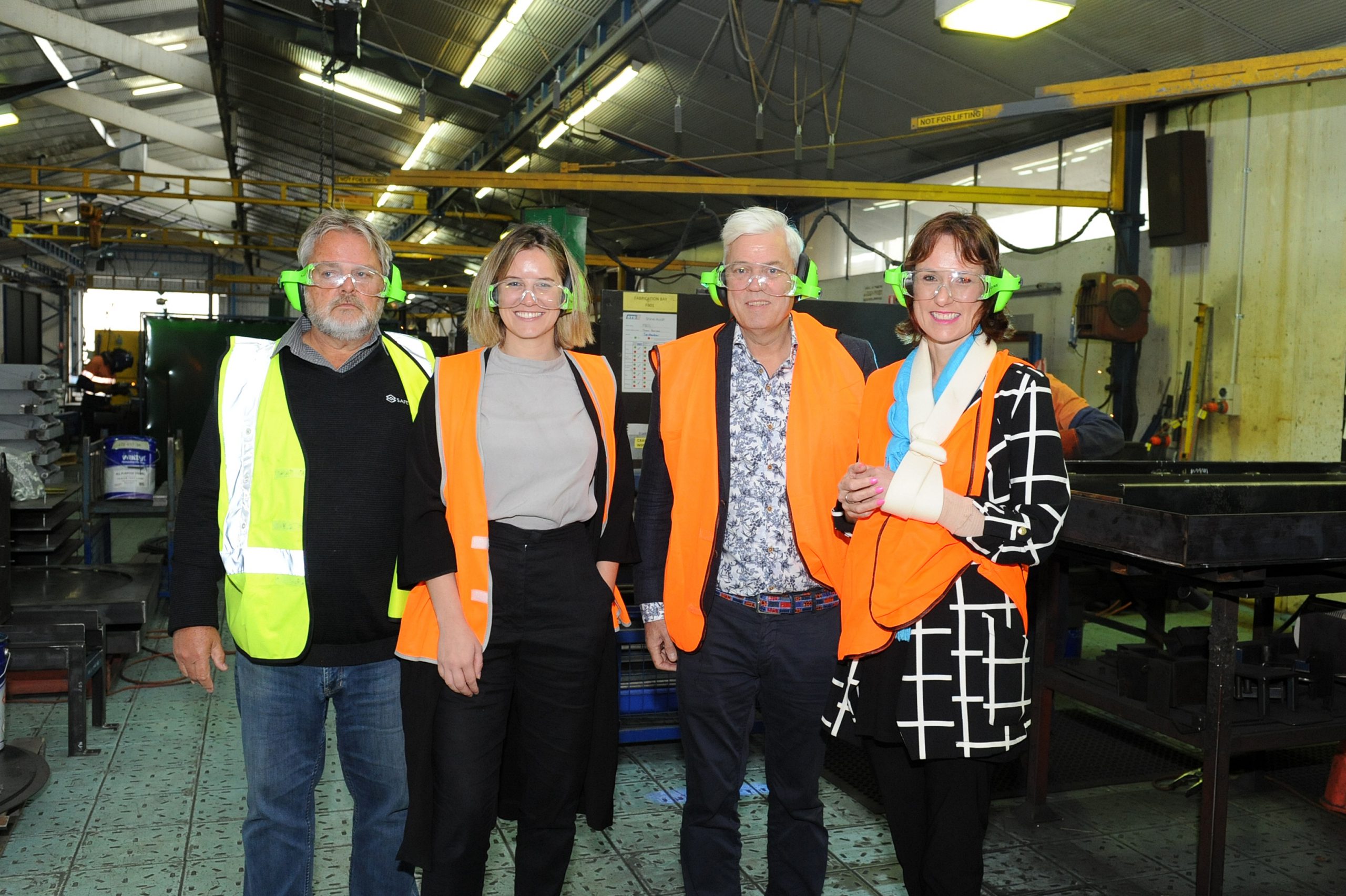 Nationals deputy leader Steph Ryan has called for a thorough review of Gippsland's skills and training needs during a visit to Moe on Tuesday.
"I think what has become very apparent from the conversations we've had with local businesses and industry and with students [is] that there is a real disconnect between what industry is looking for and what they are getting in terms of training," Ms Ryan said.
"At the end of the day if we want students to be able to get a job when they finish training, which is always the goal, we need to make sure Federation Training is delivering the courses to help them do that."
Ms Ryan said students and industry partners were looking for Federation Training to deliver courses that were relevant to local industry.
"I think we also need to analyse the requirements of industry over the next five to 10 years," she said.
"A similar process has just been undertaken in the Mallee, Mildura, and it has determined that there is a huge need for horticultural workers that currently aren't really being trained in the local community because no one was aware that they were going to have a huge shortfall of hort[iculture] workers.
"I think that kind of an assessment needs to be accelerated for Gippsland particularly in the context of the difficulties that Federation Training is having to make sure that the courses it is offering, and the course content, is relevant for local industry."
Member for Eastern Victoria Melina Bath said it was important to attract young people into industries that required workers.
"There is a conversation going around that, in terms of the bus companies, they cannot get diesel mechanics locally to work for them so they are actually having to import diesel mechanics from overseas," she said.
"So if that was flagged as an issue and flagged as a skill shortage then that could attract young people to go into those courses in order to locally get great jobs and I think that is an important thing."
A Department of Education and Training spokesperson said the department was committed to ensuring the training system is providing the skills that industry needs.
"Through the Regional and Specialist Training Fund, Federation Training is receiving additional funding to respond to regional demand for the delivery of nine different qualifications ranging from business to health to construction," they sad.
"Federation Training has also held a number of community consultation sessions in recent months across the entire Gippsland region where community, local employers and industry have been invited to provide their views on how to best shape the future of the TAFE.