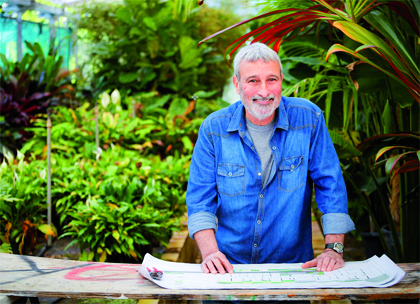 Don Burke has resigned as patron of the Victorian Pet Dog and Novice Breeders Association following a "forthright" conversation with the organisation's founder and Morwell resident Alan Guthrie.
The surprise resignation comes just two weeks after Mr Guthrie said he would stand by the organisation's patron following accusations Mr Burke sexually harassed and bullied women throughout his two-decade television career.
Mr Burke was announced in October as patron of the organisation which was formed earlier this year to be a representative group for dog owners on government advisory issues as well as the promotion of responsible pet ownership.
Mr Guthrie said he let his personal opinions cloud his professional judgement when he said he would not call for Mr Burke's resignation in November.
"The conversation with Don was forthright, I won't speak about what I specifically spoke about with him," Mr Guthrie said.
Mr Burke's resignation occurred days after Gippsland Centre Against Sexual Assault chief executive Fiona Boyle called for the VPDNBA to suspend Mr Burke as patron pending investigations into the allegations against him.
"In any organisation you would stand a person down while they're being investigated, that's for their protection as well," Ms Boyle said in 'Burke retains local dog role' published in The Express on Thursday, November 30. Following the calls, Mr Guthrie met with Ms Boyle on two separate occasions to discuss the situation in detail.
"The conversation with Fiona was very professional, whilst at the same time very enlightening to be greeted with such diligent care from a professional organisation in GCASA," Mr Guthrie said.
Ms Boyle said she was pleased to have met with Mr Guthrie and described the discussions as "positive".