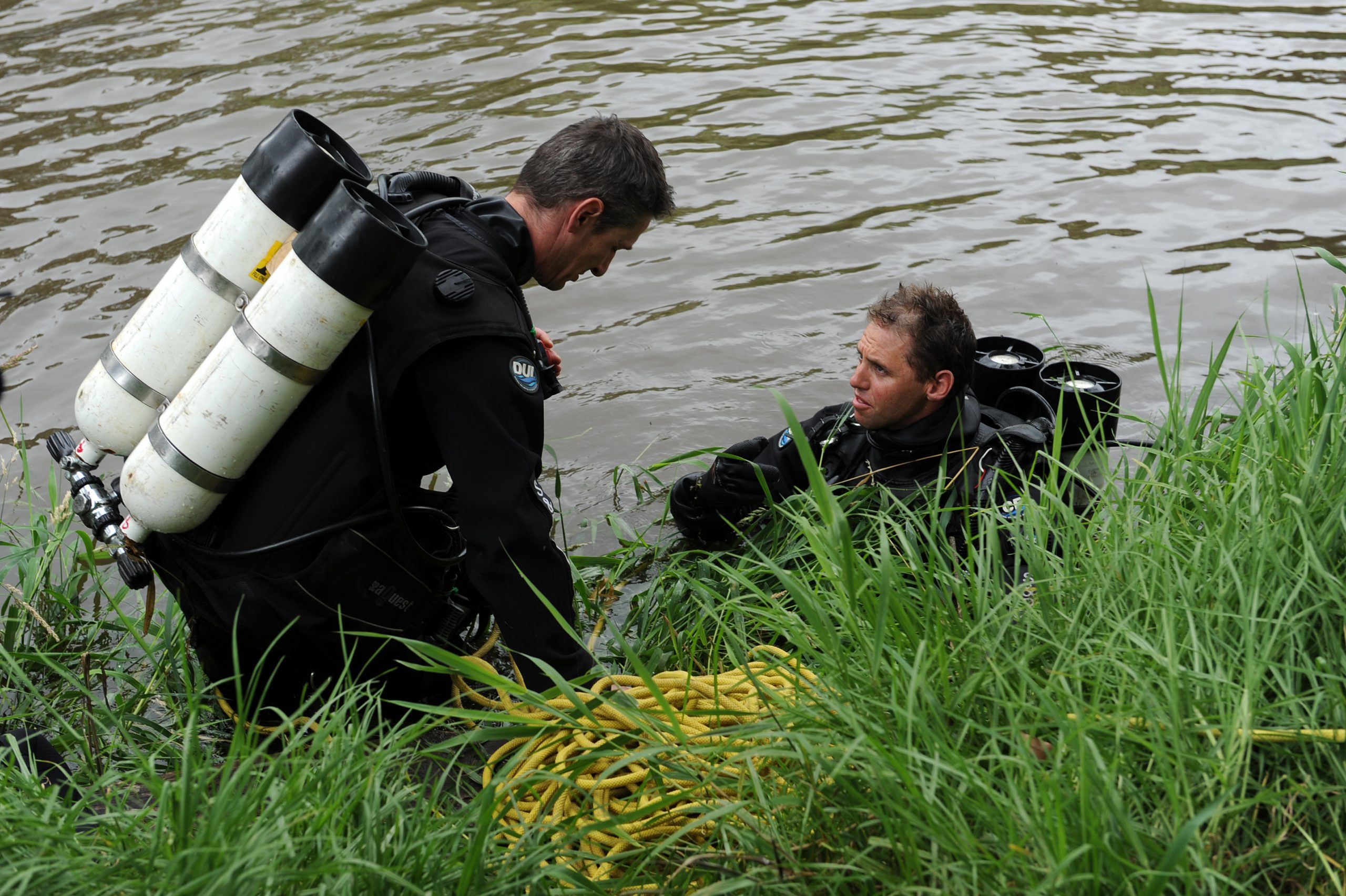 Police divers spent several hours in Latrobe River at Moe on Thursday as part of a unique operation to recover a 100-year-old glass lemonade bottle.
Specialist police from the Search and Rescue Squad scourged the river near the Becks Bridge Road overpass after detectives received information about the dumped bottle following an arrest earlier in the month.
"Back on November 25 there was an antiques show at Kernot Hall in Morwell where the very rare collectable antique lemonade bottle was stolen," Latrobe Crime Investigation Detective Acting Sergeant Chris Skurrie said.
"Most Gippslanders would know that M Robinson Lemonade in Warragul was a local company in Gippsland around the turn of [last] century.
"They had some glass bottles which nowadays are highly collectable and there are only a few of them around so they're quite scarce and rare and worth to be about $800."
While the bottle was unable to be recovered, a 44-year-old Moe man was charged with handling stolen property and theft and will face Latrobe Valley Magistrates' Court at a later date.
Midvalley sexual assault
Central Gippsland Sexual Offences and Child Abuse Investigation detectives are investigating following a sexual assault at Midvalley Shopping Centre in Morwell on Saturday.
An unknown man exited a store at the shopping centre about 2.30pm before he sexually assaulted a 21-year-old woman nearby.
It is believed the man has left the shopping complex shortly after, travelling in an unknown direction.
He is described as being Caucasian in appearance, about 170 centimetres tall, with brown hair and of a thin build.
The man was wearing a white and black Nike cap, an orange and white printed T-shirt, with black shorts, and black and white Nike sneakers.
He also had a black bum bag affixed across his torso.
Anyone with information is urged to phone Crime Stoppers on 1300 333 000 or to view an image of a man police wish to speak to, visit vicpolicenews.com.au