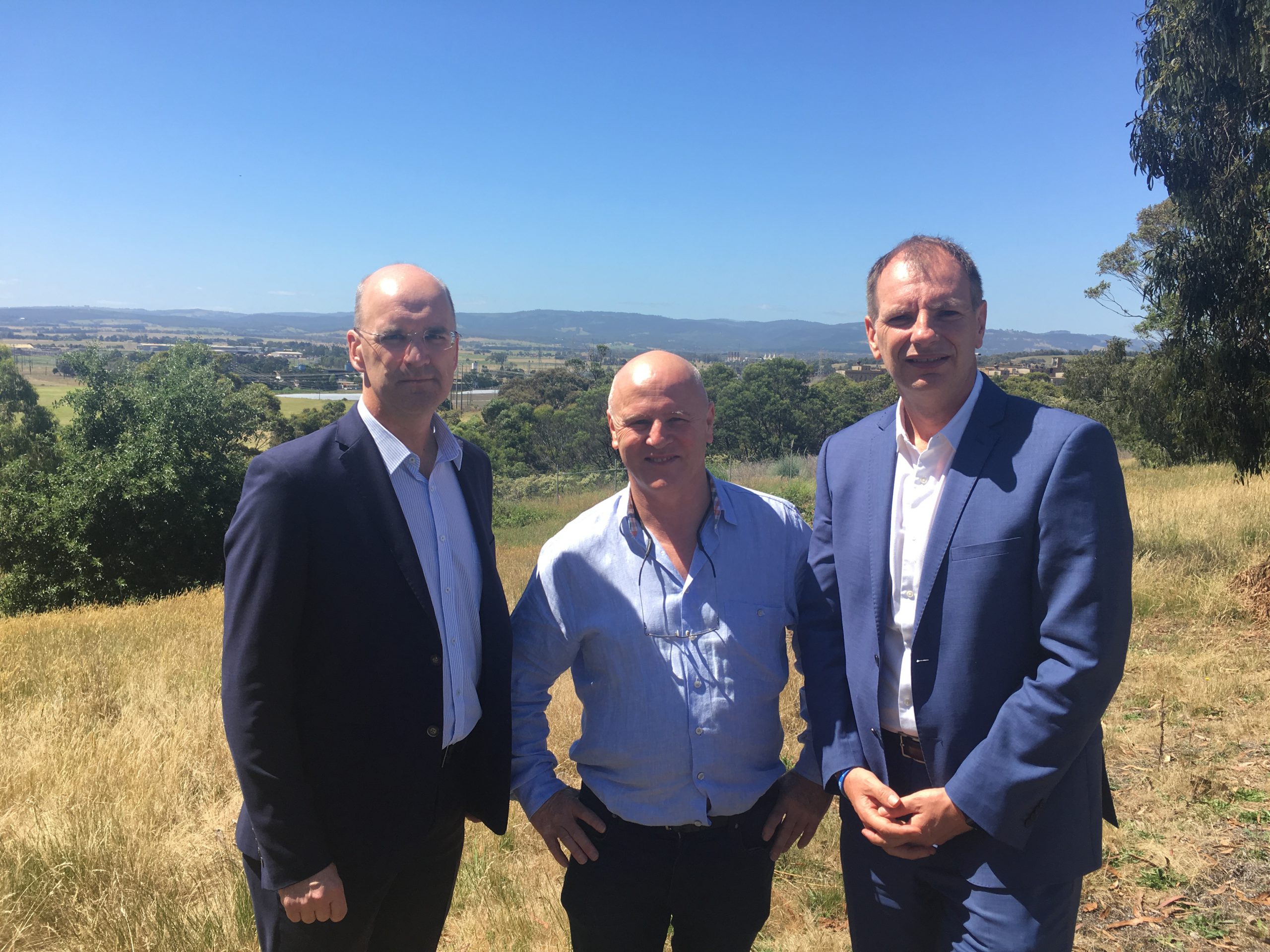 Victoria's shadow energy minister David Southwick says if the Coalition was to win a state election tomorrow the party would look at plans to reopen existing generators at Hazelwood Power Station.
Mr Southwick, along with Member for South Gippsland Danny O'Brien, visited Morwell on Friday as shipping container-sized diesel-powered generators were trucked into the former Morwell Power Station site.
The visit comes as the state government announced last month plans to install 105 one megawatt generators to help bolster the state's electricity supply this summer.
Mr Southwick criticised the state government over its "lack of consultation" and Premier Daniel Andrew's "secret plans" to bring generators into the Latrobe Valley.
"The fact the council was not consulted, the fact there hasn't been proper community consultation as to what the diesel generators will mean for air quality, for pollution … is a disgrace," he said.
When asked what the Coalition would do if it were to win a state election, Mr Southwick said he would "sit down and have a look at what [assets were] at Hazelwood".
"I visited the power station a couple of weeks back. There are a couple of generators that are sitting there that are in perfect working order," he said.
Morwell Newsagency owner Ray Burgess said he was yet to have one person come into his shop and say the installations of the diesel-powered generators was a "good decision".
"There's an undercurrent of annoyance about this … it's not the right way to go about anything and I'm afraid it shows Daniel Andrews and Lily D'Ambrosio don't get it," Mr Burgess said.
In response, Energy Minister Lily D'Ambrosio said "David Southwick should be embarrassed – he has no policy, no plan and no clue".
"The national energy market operator is doing exactly what it should – putting measures in place to ensure Victorians have secure supply over summer," Ms D'Ambrosio said.
"The independent operator is holding a community information session [today] – which will provide residents with an opportunity to discuss any concerns."
An information session will be held at the Italian Australian Club from noon to 7.30pm today about the installation of the generators, with a formal project presentation at 6pm.