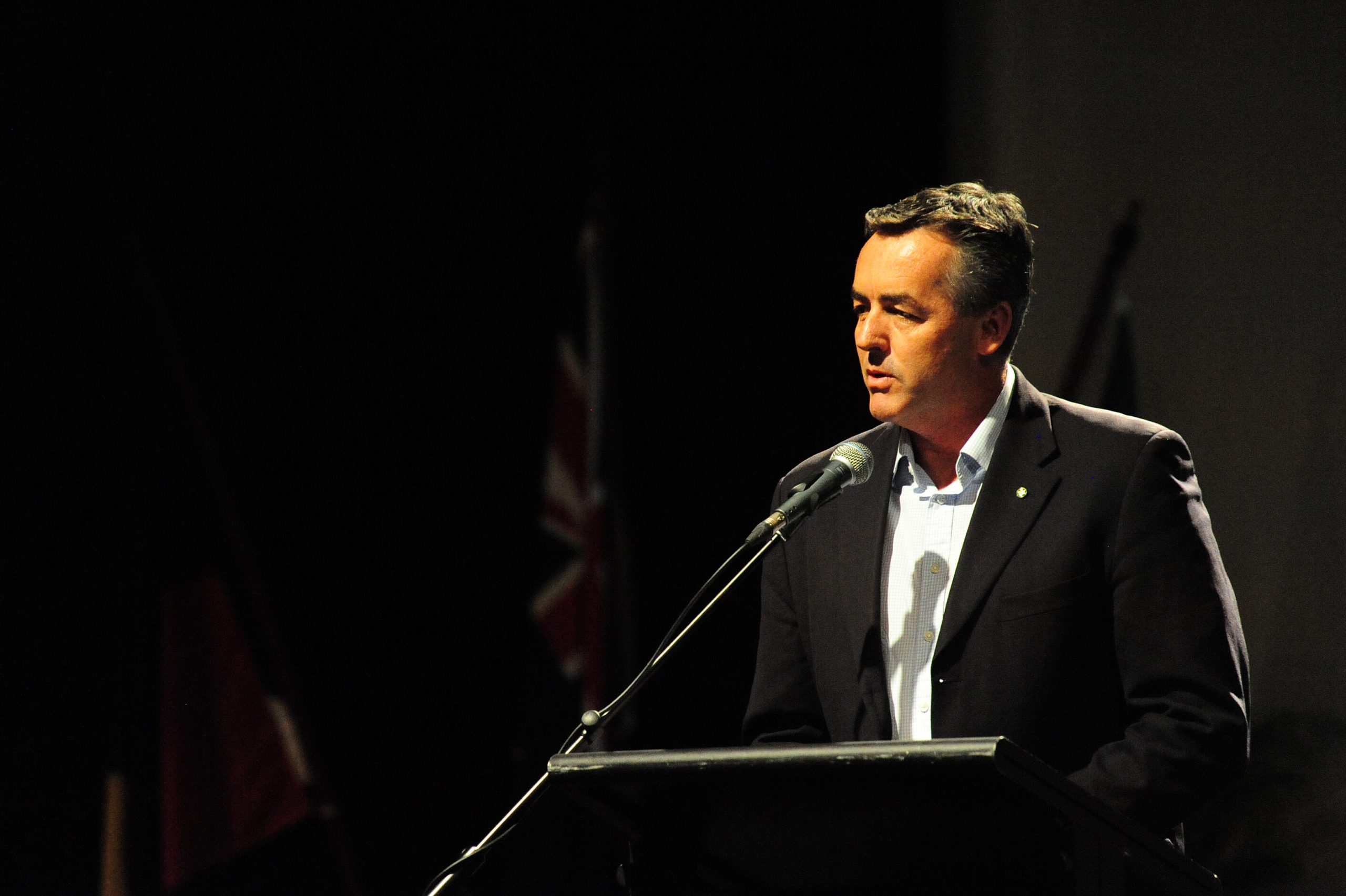 EDITORIAL
It was hard not to sympathise with Darren Chester as he addressed local media at the Port of Sale about his dumping from federal cabinet on Tuesday afternoon.
Usually a clear and confident communicator, his voice sounded strained as he faced questions about the role Nationals' internal politics played in his demotion.
And what could you expect, given the flurry of support for the Gippsland MP that followed from across the political spectrum?
Fairfax political journalist Mark Kenny branded Mr Chester "the Nationals' most competent figure", replaced by "rookie" Queensland MP David Littleproud who was "preferred by [Deputy Prime Minister] Barnaby Joyce".
Anonymous Nationals MPs were even more blunt in their assessment to the Herald Sun when they described his sacking as "madness", "baffling" and an "act of political bastardry".
On Tuesday, Mr Chester sidestepped questions about the role his views about marriage equality and support for Victorian Senator Bridget McKenzie's deputy leadership aspirations played in his dumping.
Off the record, Nationals MPs were clear in their assessment – Mr Chester paid the price for crossing the boss and not backing his preferred candidate, Queensland Senator Matt Canavan, for the deputy's gig.
The reshuffle was meant to be the government's opportunity to end a turbulent year on a high.
But with the dumping of a competent and popular minister, the government has turned what should have been a success into a bungle.
Even Prime Minister Malcolm Turnbull was quick to handball responsibility to Mr Joyce in his press conference on Tuesday.
Gippslanders should feel particularly aggrieved.
Our local MP has been dumped despite reports from all quarters that Mr Chester was extremely competent and easy to deal with, just because he's from Victoria.
Mr Chester has played a major role in the delivery of the $260 million Princes Highway East duplication between Traralgon and Sale and securing $1.42 billion for the Victorian rail upgrades – including $435 million for the Gippsland line, along with the state government.
He was also often on the ground inspecting works on the highway duplication project.
Mr Joyce on Tuesday sent a message that the interests of Victoria are not as important to him as those of Queensland.
Hardly the type of unifying message one would expect from the Deputy Prime Minister.
It will take some work for the Nationals leader for Victorians to forget this latest snub.
If he wants to improve the situation he could do worse than following Mr Chester's example and visiting us once in a while.