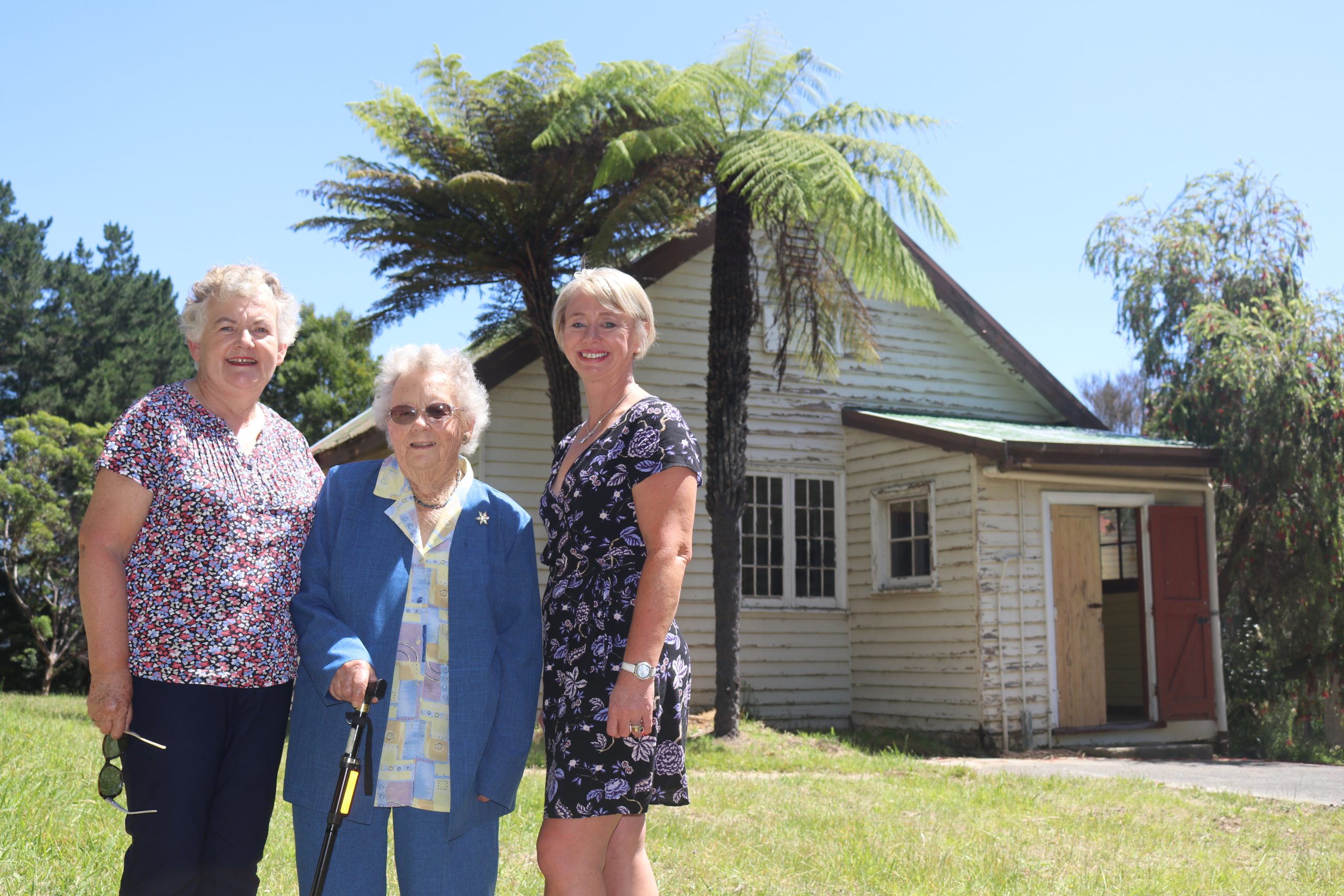 Budgeree hall committee of management secretary Leanne Potter fears the building has another two years before it falls over, and requested the meeting to discuss its restoration and maintenance.

"My great grandfather helped to build it, so this is very personal for me. Four generations of my family went there," Ms Potter said.
"It's also a tourist attraction, there are always people having a picnic here and children use the playground.
"The Budgeree community is 100 per cent behind saving it."
Ms Potter said last year, the hall committee had unsuccessfully asked Latrobe City for a $35,000 grant for a structural assessment and to fix immediate problems.
"Wombats have dug under the school foundations, it's been eaten by white ants, and the floor slopes three ways. The building is salvageable, we've had unofficial advice that it can be saved," she said.
The Budgeree school was built in 1908 after it was relocated from Yinnar, and was closed in 1992, due to low enrolments as only six children went to the one-teacher school.
When it was closed, the community stopped the building from being sold-off into private hands. Latrobe City purchased it from the education department and put it in the hands of a committee of management.
However, Ms Potter said no formal agreement was ever drawn up, and she said that council was unaware the school was one of its assets until the hall committee pointed it out last year.
Ms Potter said the school had been padlocked and allowed to fall into a state of neglect.
She said the original interior was still in place, with blackboards – complete with faded graffiti – bag hooks, and even the teacher's desk.
"Once this is gone, there is no bringing it back," Ms Potter said.
Former Budgeree local Mavis Roberts is the community school's oldest surviving student.
Her father taught there for 14 years from 1913 before teaching at several regional Victorian schools with the education department.
She said of all the schools her father taught at, Budgeree was the only building still standing.
"I would hate to see it gone, with all the history and the memories," Ms Roberts said.
"I think the Budgeree community is doing a wonderful job to try to save it."
Latrobe City chief executive Gary Van Driel said council would meet with the Budgeree hall committee on February 13.