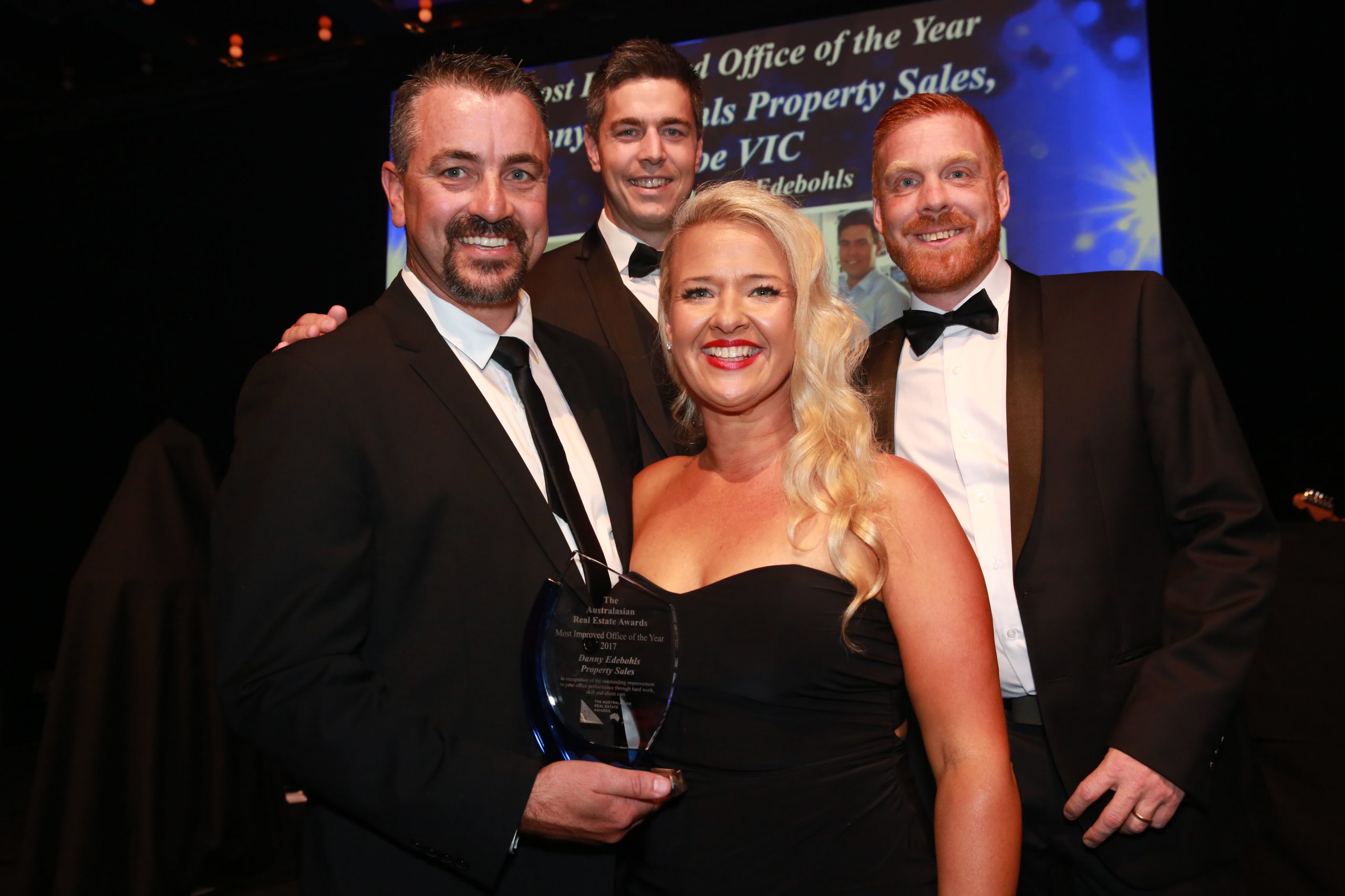 Danny Edebohls says "when it's in your blood, it's easier to sell".
Growing up in Moe, Mr Edebohls took up real estate in April 2004 covering the Moe/ Newborough area.
But it was only last month in Sydney that his company, Danny Edebohls Property Sales, was acknowledged as the Most Improved Real Estate Office at the annual Australasian Real Estate Awards.
Mr Edebohls opened his own agency on Moore Street, Moe six years ago which has since ignited the 42-year-old's passion for real estate across the region.
The industry award recognised overall improvement, taking into account company performance, structure, professional development opportunities and profitability of the sales team.
"[The Latrobe Valley is] quite a diverse market," Mr Edebohls said on Wednesday.
"We're in a low-fee area in comparison to most other areas of Australia and New Zealand so that means you have to do more turnover to be competitive with other agencies."
Mr Edebohls said the market currently offered a number of opportunities for businesses to diversify their skillset in an affordable and well-positioned location.
"I think because of the diversity of our community, any business person that's willing to grow into different areas is going to be successful if they do it right," he said.
"It's important that people are willing to adapt to the market conditions and embrace the local talent available.