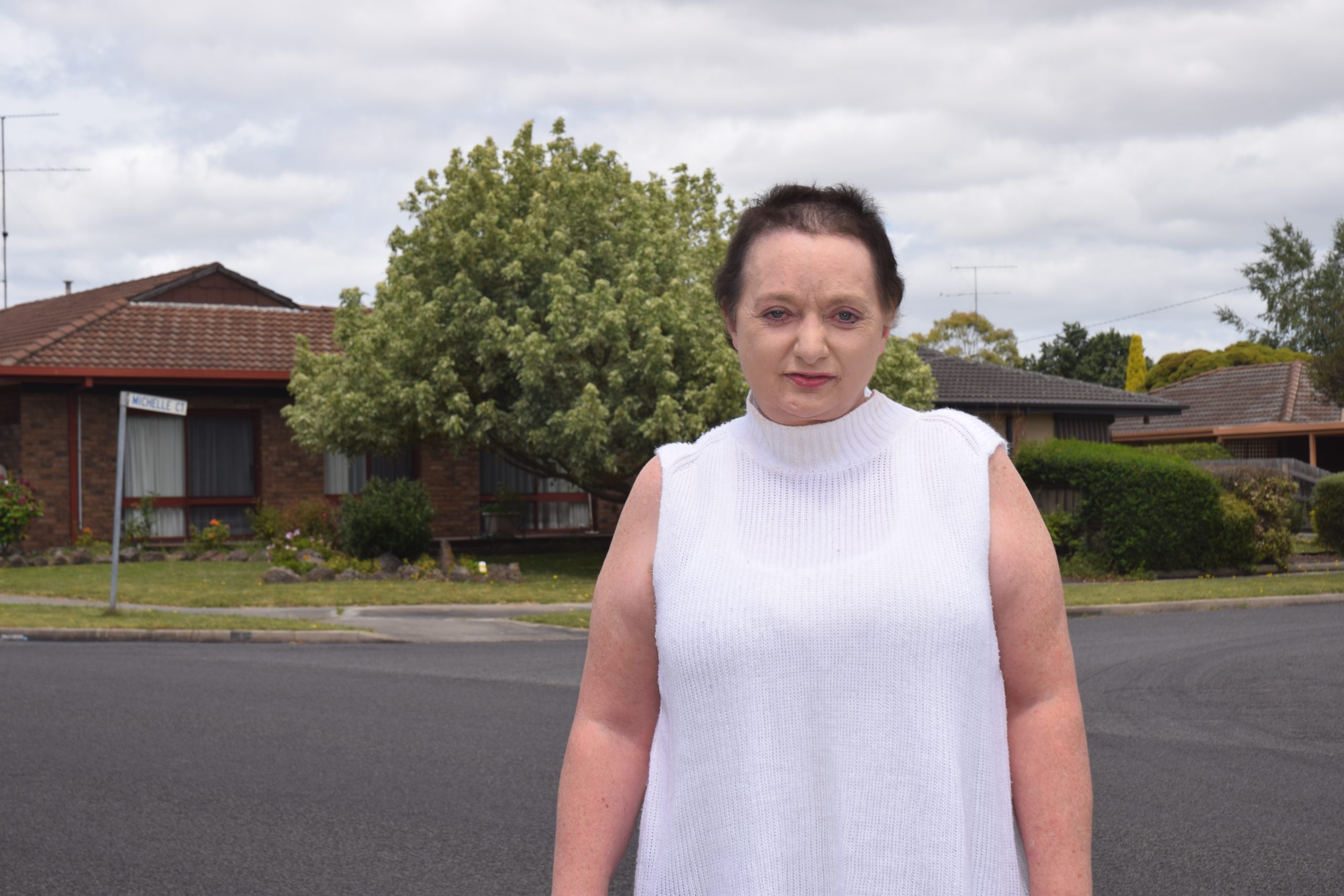 Morwell cancer patient Nola Hayes fears the power outage at Latrobe Regional Hospital on Friday has set her treatment back several weeks.
Ms Hayes, 60, was diagnosed with stage two breast cancer in January last year and has been undergoing the final stages of radiation since commencing the treatment in late November.
She said her oncologist informed her earlier this week the outage would require her to undergo larger boosts of radiotherapy which inevitably could increase side effects following treatment.
On Friday, a Department of Health and Human Services spokesman said "radiotherapy has been cancelled and arrangements are being made for dialysis patients to be treated elsewhere".
"I know it's Christmas holidays and it happened last Friday but it's terribly unfair for Latrobe Valley people to be suffering this. It would not happen in any of the Melbourne hospitals," Ms Hayes said.
"I couldn't imagine a hospital in Melbourne going a week without any of the radiation machines up and running."
While the hospital expects its radiotherapy services to be operational by early next week, Ms Hayes said the delay could stretch her treatment out by three or four weeks.
"I was supposed to finish my radiation treatment on the 17th of January but because of the delay it possibility could be the end of January or early February," she said.
Now in early stage three, Ms Hayes described LRH's staff as "fabulous" but said her concern was "that this has caused such anguish to people who are battling cancer".
"With the boost in radiotherapy, my side effects will be more difficult and I will most likely have more burns to my breast," she said.
In response, Latrobe Regional Hospital chief executive Peter Craighead said the Lineal Accelerator machines used to treat cancer patients were complex and "in the interests of patient safety … [it was not advisable] to run them on the generator power".
"Radiotherapy Services at LRH are run, in partnership with the Alfred, and this week patients have been rescheduled to have their treatment at the Alfred," he said.
"LRH has organised volunteer drivers to assist them attending their outpatient appointments.
"This type of incident could have occurred at any size of hospital, even a metropolitan hospital"