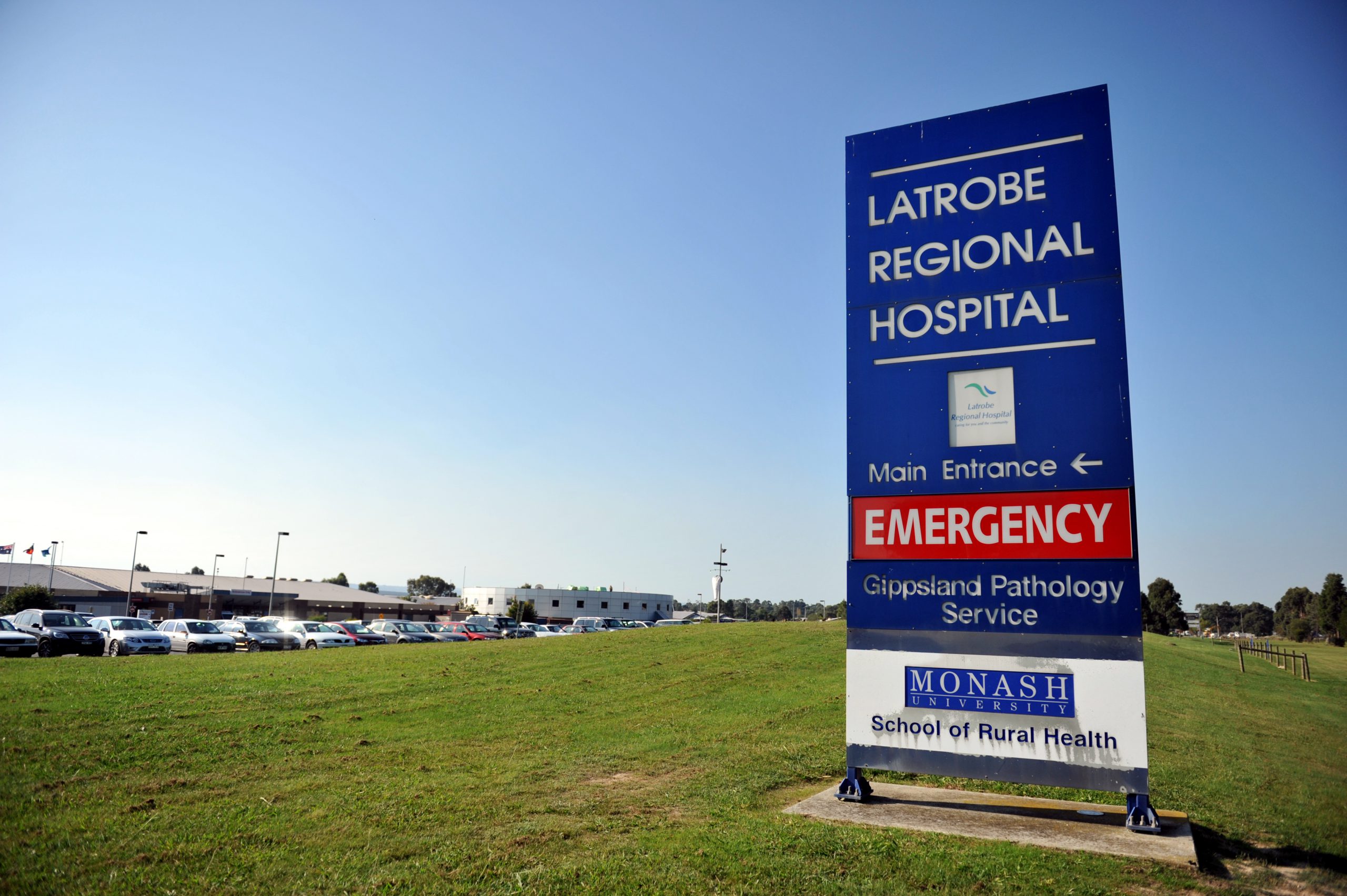 Latrobe Regional Hospital could return to mains power as early as next week after a fault in the hospital's main electrical switchboard caused extensive service disruptions on Friday.
Two patients in a critical condition were taken to hospitals in Melbourne and other parts of Gippsland, including one person who was flown by air ambulance, after the outage shut down sections of LRH.
The outage left the hospital without air-conditioning and internal lighting meaning the hospital's staff had to buy battery-operated lights to brighten up the surrounding corridors and wards.
While the cause of the fault is still being investigated the hospital is looking into whether a power outage in the surrounding vicinity of the hospital, which caused disruptions with nearby traffic lights, played a part in the incident.
The outage affected the original section of the hospital, including the critical care unit, which was out of action from Friday morning to 7am Saturday.
Radiotherapy treatment is also unable to be delivered at the hospital while it remains on generator power.
Latrobe Regional Hospital chief executive Peter Craighead said the hospital would continue to deliver services on generator power until the switchboard was repaired.
"This time of year we're not running at full capacity, our theatres are only running for emergencies [and] we're working with the suppliers to put us back on the grid in the next week," Mr Craighead said.
He said elective surgery at the hospital had been postponed a week following the disruption.
The hospital's new multi-million dollar building opened in December includes the emergency department and inpatient unit and was not affected by the fault.
Mr Craighead said once the hospital was returned to mains power it would carry out an independent review into the cause of the outage.
The review will look at alternate ways the hospital's back-up generators could be used if a similar fault was to occur in the future.
On Friday, a Latrobe Regional Hospital spokeswoman told The Express "the [emergency] generators are linked to that switchboard so the generators were unable to be activated" and "the hospital had been left with no backup power."
"It is very unusual for a switchboard to actually blow up and that's what part of the investigation will about … We need an electrical engineer to do an independent review of what happened," Mr Craighead said.
It is unclear what the total cost will be following the outage but Mr Craighead said the hospital would work with its insurance company when mains power was restored.