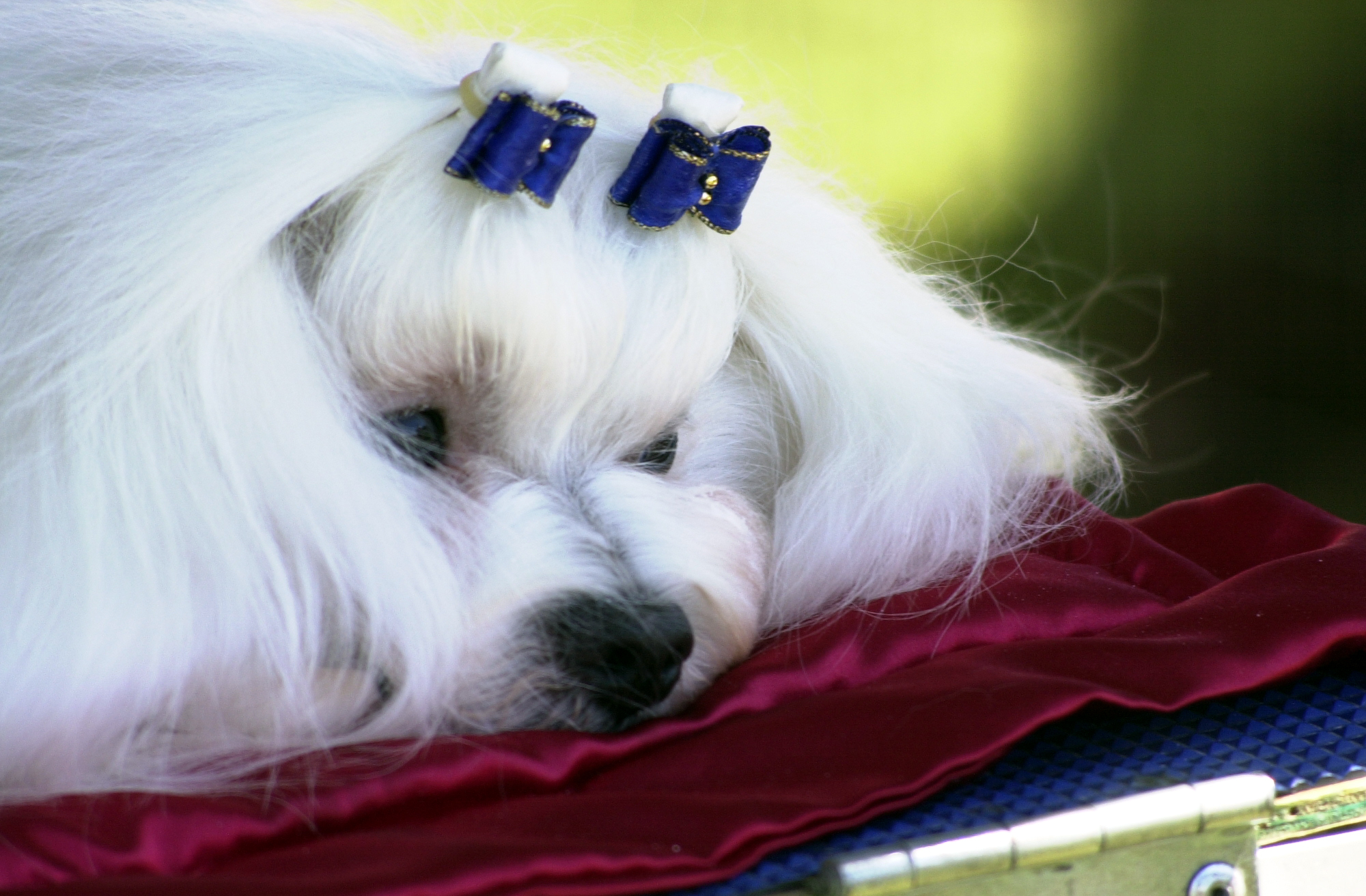 The Central Gippsland Kennel Club is celebrating its 70th birthday this weekend with two nights of championship dog shows with more than 1000 canines being measured against the ideals of their breeds.

Club secretary Margaret Horn said the club formed in 1948 in Yallourn as an educational pet-care group.
"They originally decided there was a lot of dogs roaming around Yallourn … and there were a lot of people not taking care of their dogs," Ms Horn said.

"They met in the old Yallourn Mechanics Hall and it was mostly made up of men."
The original committee's first minutes' book will be on display at the event, and there will be a birthday cake to celebrate the milestone.
Ms Horn said there would be conformation judging of seven dog groups.
"Basically the judge has a standard which he has to learn, then he has to relate that to the dogs he's judging," Ms Horn said.
"So you have an image in your head [of] the perfect example of that dog for that breed then you try to pick out the one that is closest to it."
Ms Horn said the event was a great opportunity for people to learn about a breed they might be interested in owning.
"It's a good chance for people to actually come and have a look at them, talk to the breeders … find out maybe if they have health issues or whether they're going to be suitable for a family," Ms Horn said.
The event has shifted to a twilight slot this year due to a new heat policy and there will be gazebos to accommodate high temperatures.
Ms Horn said entry numbers were down this year, however, there were still 540 entries for Friday and 560 for Saturday.
"A lot of country shows up in New South Wales can barely manage 300 dogs so we're doing well, it's still a big country show."
The event runs from 7pm to about midnight on Friday, January 5 and Saturday, January 6 at Burrage Reserve, John Field Drive, Newborough.
Entry is free and there will be catering by Newborough Yallourn United Soccer Club.