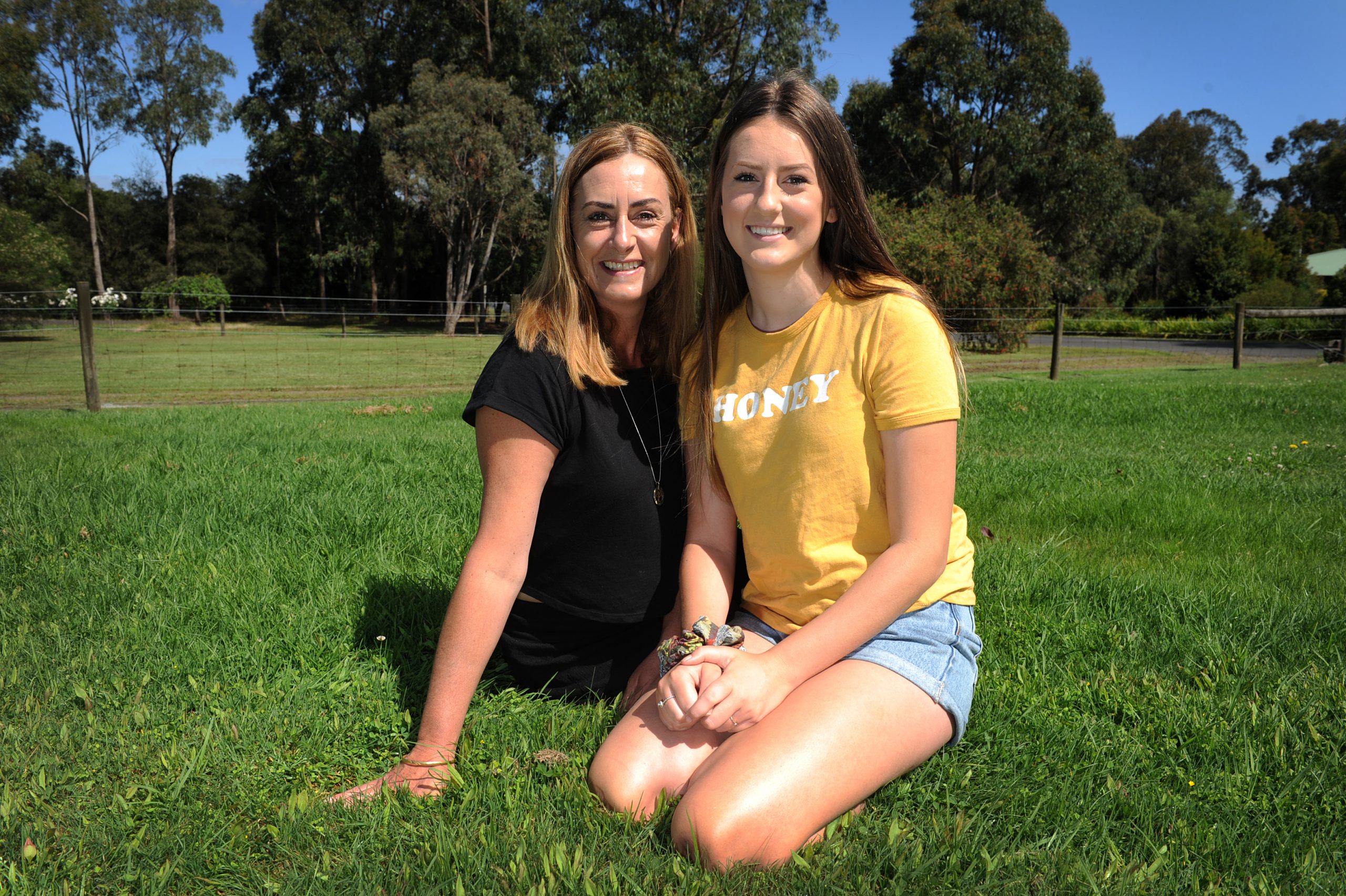 Eighteen years ago the people at a certain New Year's Eve party in the Latrobe Valley were not alone in worrying about the world ending as the clock approached midnight.

Sharon Passalaqua was at the gathering, had been in labour since the morning and had other things on her mind.
"I didn't get much sympathy because everyone was really nervous," Ms Passalaqua said.
"We waited till the clock turned midnight … and everyone celebrated and were very rapt that they were all still alive and I just said 'yeah it's time to get going to the hospital now'."
Within four hours she gave birth to Tija at Latrobe Regional Hospital.
"When I arrived at the hospital I had so many nurses advising me that no one had come in yet," Ms Passalaqua said.
They were saying to her, 'did you know that this is going to be the millennium baby?'
"It didn't really bother me at that point in time."
A number of special gifts and a unique birth certificate followed, and Ms Passalaqua recalls being one of about 60 new mothers holding up their millennium babies for a photograph at a formal celebration at Parliament House.
Ms Passalaqua and Tija were also featured in The Express at the time.
Tija Dark celebrated her 18th birthday early on New Year's Eve with family and close friends at her mum's house, then when it ticked over to her birthday she went into town with her friends.
Ms Dark said few people knew she was a millennium baby so it did not have much of an effect on her life.
"I don't have it plastered on my head," Ms Dark said.
It has been a childhood of sport for Ms Dark, topped off by winning best and fairest in B Grade last year, playing for Gormandale Football Netball Club.
She is now thrilled to soon be able to flip over the L-plates on the car she bought early last year after about four years working a handful of different jobs to save the money.
Ms Dark started working when she was 13, which she said came from a drive to do things for herself.
"I just see all these people these days get given things and it's not really appreciated as much anymore," Ms Dark said.
She said this tied into her desire to teach in third world countries and one day travel to Africa to help people.
Ms Dark is hoping to study teaching at Federation University and once she has her Ps she has some debts to repay to her friends.
"I was the last one [to turn 18], so I have been hitching off them, so now it's my turn to have to pay them back."