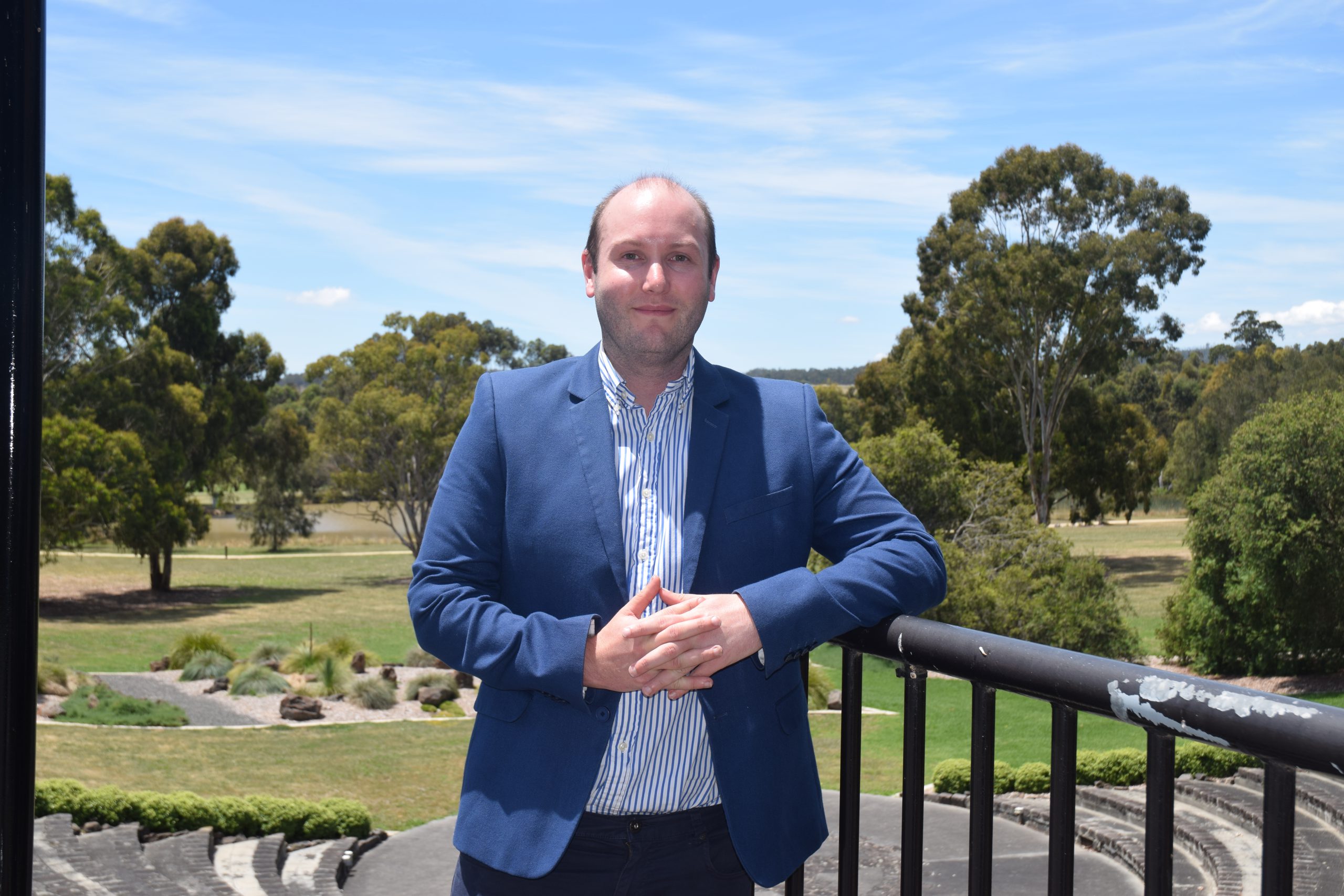 Monash School of Rural Health Churchill clinical skills lecturer Sean Atkinson grew up in Neerim South and Drouin, studied at both Clayton and Churchill, yet never felt compelled to pack up shop and work in Melbourne.

He works part-time as a general practitioner in Trafalgar and sees himself as an example of how medical professionals can work and thrive in regional areas.
"The biggest positives are I have a good work-life balance. I can work as an academic rurally and there's plenty of opportunities to do that if you'd like to," Dr Atkinson said.
On work satisfaction, he said there were many opportunities to see a wide variety of conditions and diseases rurally and regionally.
"Patients, for example, can have conditions you may not see in the city. So, Q fever and animal-based [conditions] because of cattle," he said.
And he has had more access and higher participation in practical skills because of "less doctors in front of you".
"When I was an intern in an emergency department I was able to perform lumbar puncture, assess patients, with supervision of a more senior doctor," he said.
"Having my own patient under supervision as a junior doctor was great because I was in charge of that patient but if I was in a more central place like Melbourne there would have been five people involved."
Dr Atkinson has seen his peers over the years leave for the city to train in specialist areas such as psychiatry, surgery or internal medicine.
"Unfortunately you will have to spend some time or even the majority of the time in a metro or urban setting because they are where those jobs are accredited," Dr Atkinson said.
"If you have to work in the city in your late 20s and early 30s there's a good chance you are going to meet a partner or buy a house and once that happens you've planted and you're probably not likely to want to move again."
Dr Atkinson is hoping Monash University's Gippsland regional medical training hub will help retain junior doctors into the long-term.
The hub is one of 26 regional training hubs across Australia funded by the federal government.
Its new director, Warragul-based paediatrician, Michael Nowotny said he hoped the hub would improve opportunities for junior doctors to train in the region after finishing their intern year.