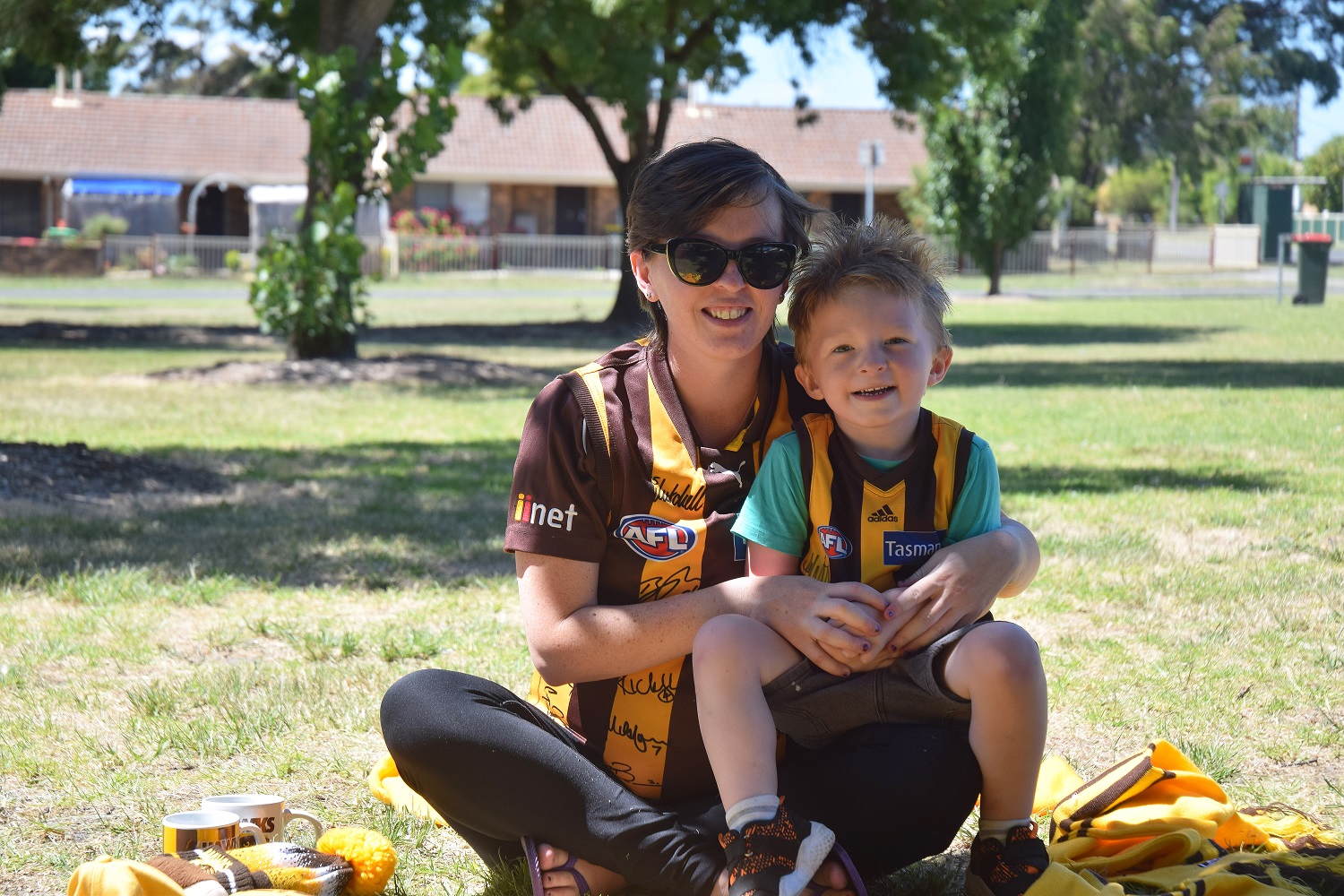 The Hawks will fly into Moe this Wednesday for an open pre-season training session, much to the excitement of Hawthorn Football Club fans from around the Valley.
Locals are invited to go down to Ted Summerton Reserve at 9am to watch the players be put through their paces in preparation for the upcoming 2018 season.
Hawks fans are expecting some big names to hit the region with the full team in action, with player signings and a guest appearance from Hawka, the team mascot, available on the day.
Newborough resident Annette Dougan has been a Hawks fan for years and is very excited for the team to come to Moe.
"Oh god yes, we'll be there. We're all organised to go, just got to pack lunch and we're ready," she said.
"It's amazing, it's so good they've made the time to come down here and come and do it for the locals and get some publicity."
Both Ms Dougan's son Declan, and her unborn child have been signed up as Hawthorn members, although her husband is a Collingwood supporter.
"[He is] just going to have to suck it up and be a Hawthorn supporter for the day," she said.
"We're pretty civil about it though."
The visit is particularly exciting as it follows the club's establishment of an arm of its Next Generation Academy in Gippsland in partnership with Gippsland Power.
In 2016, AFL clubs were each assigned zones across Victoria and the Northern Territory to establish branded academies to foster elite talent inside those regions and, as part of the plan, Gippsland was assigned to Hawthorn.
Open to young players across the region, the academy focuses on identifying and developing the skills of talented indigenous and multicultural youth.
The academy began establishing itself in the region by holding trials last year and a come-and-try day for Latrobe Valley school children who took part in range of football training activities.
However the Hawks aren't the only AFL club to support the region, as Ted Summerton will host a pair of clashes between Collingwood and Western Bulldogs over two weekends in March.
The time of the Hawthorn preseason training session is subject to change.