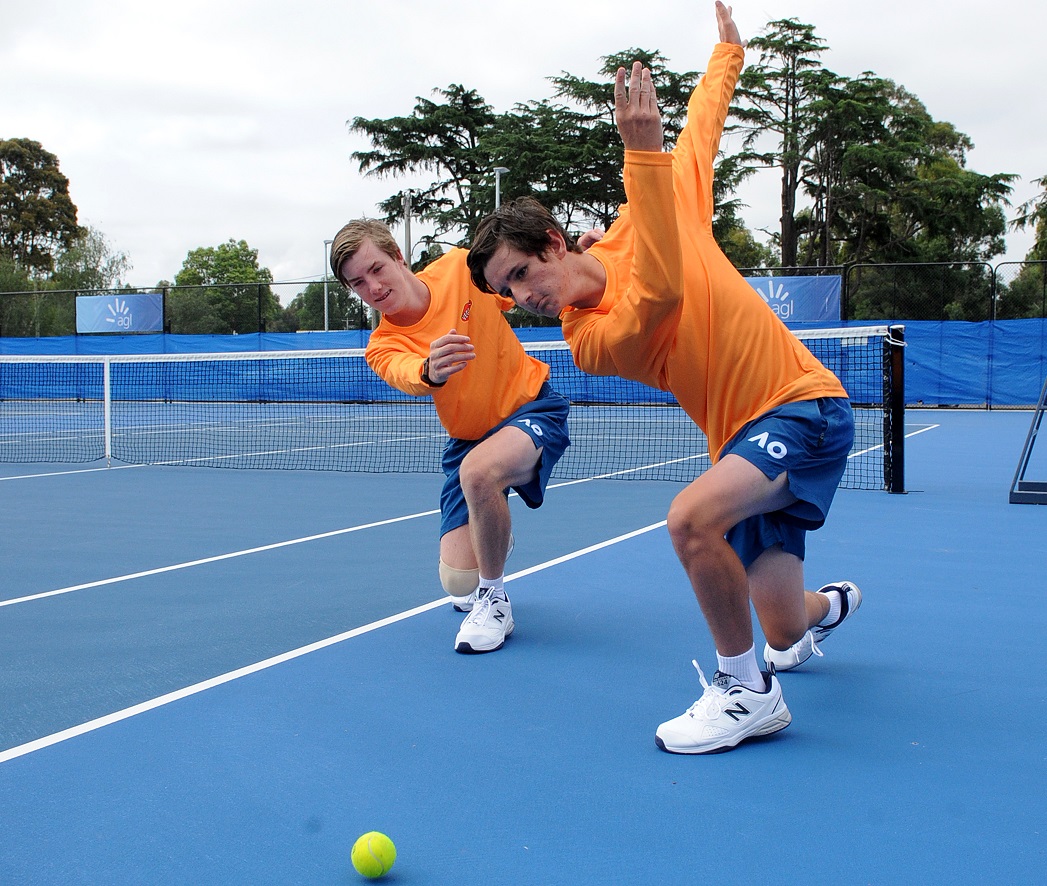 They're the unsung heroes that make sure things on court run smoothly, and two of the Latrobe Valley's own will join the ranks of the ballkids for this month's Australian Open.
Toongabbie's Josh Lyons is preparing to take to Melbourne Park for the third time and hoped the 2018 Australian Open would present a new challenge.
The 14-year-old has overseen the likes of Serena Williams and Rafael Nadal on centre court and will look to perform well in order to earn another berth on the biggest stage.
"I've been on Rod Laver Arena twice and that was pretty cool so I want to get on there [again]," Lyons said.
The tennis fanatic beat out thousands of other entrants to earn one of 350 coveted positions as a 2018 Australian Open ballkid and said a love of the game helped him on the big stage.
"As a tennis player and knowing how the game works, you know what the players are thinking and feeling," he said.
Traralgon's Hunter Eenjes, 15, will join Lyons on the courts at Melbourne Park next month for his second stint as a ballboy.
Eenjes has retrieved and delivered balls to some of the world's best tennis players and said being in their presence was a thrill.
"I've [been ballboy] for Daria Gavrilova and David Ferrer," Eenjes said.
"It's just seeing the players up close and getting to be near them."
Traralgon Tennis Association manager Susie Grumley said both Lyons and Eenjes were "amazing role models" for other youngsters at the club.
"Josh and Hunter are ballkids every year for the Pro Tour here, and they really are leaders for the younger ones," Grumley said.
"They help so much, they'll often do demonstrations for the other ballkids and they're just wonderful to have around and a great asset."