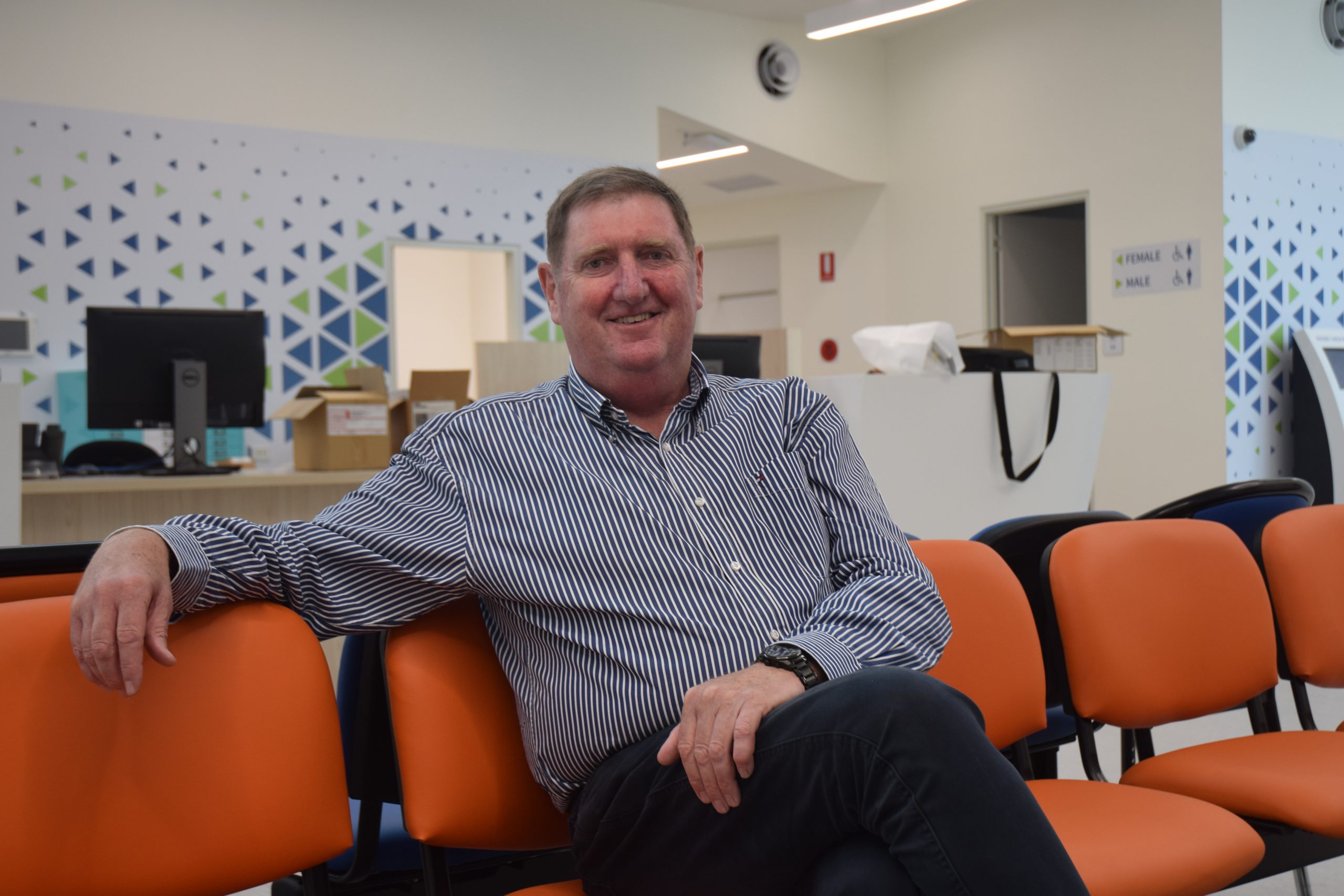 A new specialist consulting suite will open at Latrobe Regional Hospital today almost 18 months after a blaze destroyed LRH's original consulting rooms in May 2016.
The $3 million redevelopment includes more than 15 additional consulting rooms in what the hospital has described as a facility for the future.
Latrobe Regional Hospital chief executive Peter Craighead said the purpose-built building comprised 33 consulting rooms and a number of treatment facilities for small day procedures.
On entry to reception, patients are greeted with clean, bright colours and a high celling which lets in plenty of natural light into the space.
Two self check-in stations against the wall – a first for the hospital – are designed to decrease queue times and improve overall patient experience.
The low-maintenance rooms and hygienic floor coverings will help keep the hospital clean, Mr Craighead said, while double glazing on external windows and low-voltage lighting will improve sustainability of the modern building.
"The corridors aren't straight," Mr Craighead said.
"Slap Architects from Bairnsdale thought they would [try] an innovative [design and] look at dividing it off into separate corridors so we can have a group of specialists down each corridor.
"[It will] make it quite easy for the patients to access and find their way around."
While the hospital does not intend to use the 33 consulting rooms in the beginning, Mr Craighead said the additional facilities would help accommodate future population growth.
"[We will be] running the lung clinic out here, we're running the antenatal clinic out here and will look at other nurse-led clinics that we can run out of here as well," he said.
An insurance claim covered about two thirds of the redevelopment, with the hospital's board allocating an additional $1 million from capital reserves to fund the upgrade.
"That gives us a much more future proof built-in capacity. We think we can double the amount of consultants we have working out here than we do at the moment," Mr Craighead said.
"We'll have approximately 17 of the rooms set up [today] which is more than enough to meet our needs."