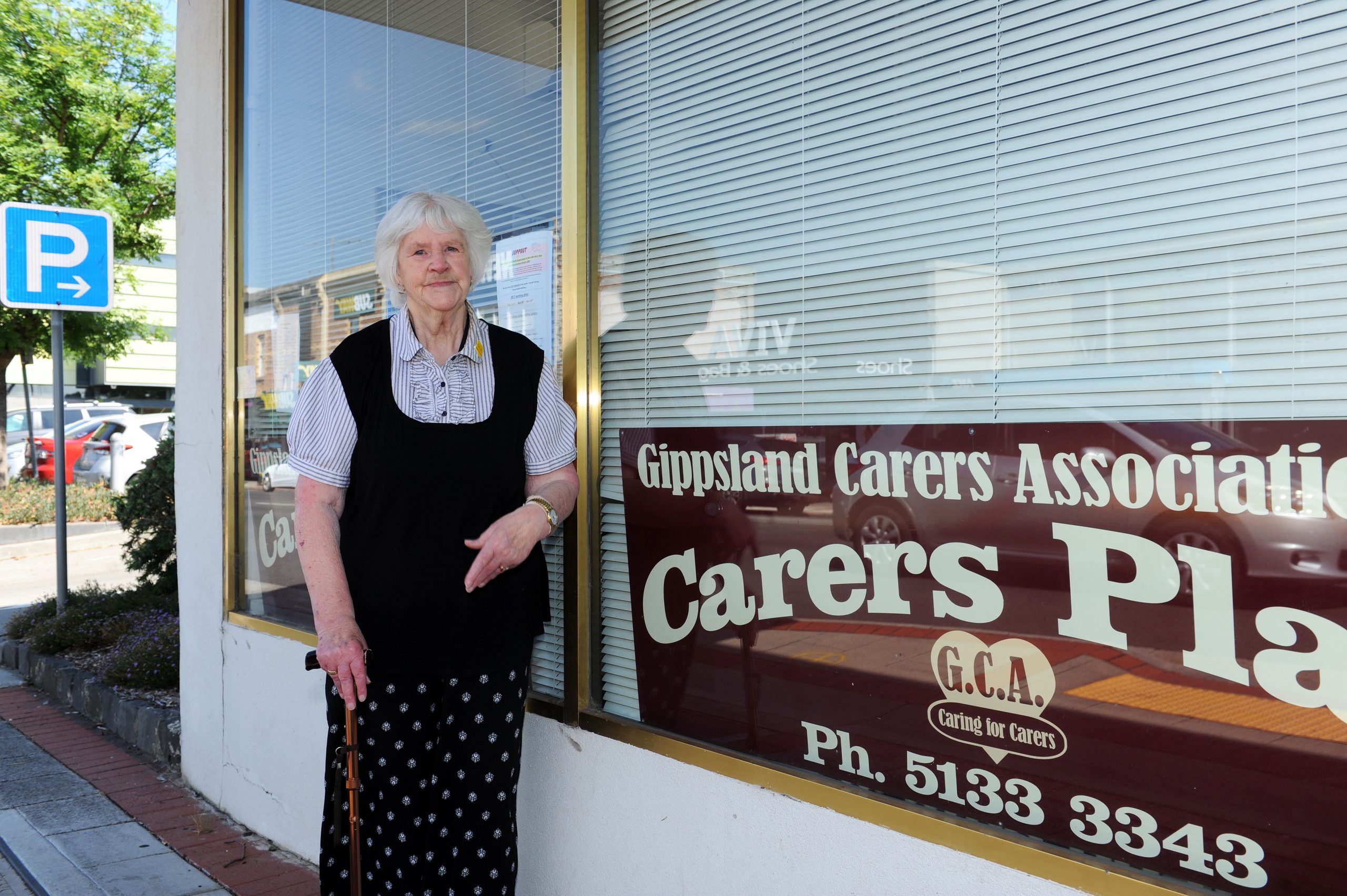 THE Gippsland Carers Association has reiterated its call for the state government to increase funding for social housing so that people with disabilities who live with aging parents can access independent living options.

Association president Jean Tops said there were an estimated 12,000 people with dependent disability living in the Latrobe Valley with many of them still being looked after by aged and frail carers.
"There are 27,000 caring families in Gippsland [and] we have in [the region] the highest percentage of elderly people of all kinds [compared to] any area in the state of Victoria," Ms Tops said.
Ms Tops said there were many local families where the primary carers were in their 80s and 90s, who themselves needed community support, but were still "providing a roof over their heads for 50s, 60s and sometimes 70-year-old sons and daughters".
"I've lost count of how many funerals I've been to because the parent, mostly the mumma, has died long before the person with the disability," she said.
Ms Tops said a person with a dependent disability who lost a primary carer to death was normally placed in an emergency or crisis accommodation such as a hotel or motel until the government found a suitable place for them or another member of the family was willing to take over.
Ms Tops said some adults with disabilities would choose to live independently and their families would be happy if they became active members of the community.
She said this was an issue given the lack of funding for supported housing options for people with disabilities.
"The onus is upon the state government who provide social housing to take action to ensure that people with disabilities who choose to live independently have access to social housing," Ms Tops said.
Victorian Housing Minister Martin Foley said the government had invested $800 million in additional homeless and housing support and an additional $2.5 billion towards housing options under the National Disability Insurance Scheme.
"The roll out of the [NDIS] and the state's $2.5 billion contribution to its Victorian operation, will see even greater choice in housing options for people with disabilities and their carers," Mr Foley told The Express.
However, Ms Tops said government funding was aimed at specialist disability accommodation rather than independent living options. She said many families had expressed concerns that the NDIS was not funding independent housing options – an issue Ms Tops said the federal government previously dangled to "sell" the NDIS.
"[They said] they would offer people with disabilities a choice to live in their own home, they didn't say they will fund that choice," she said.
"The NDIS is quite adamant that they are a service provider, they're not a builder of housing."
Ms Tops said without government support for independent accommodation, ageing carers of people with disabilities had no option but to continue caring for them.

"Unless government is convinced to pour money into social housing that will relieve the situation as it now stands, and unless the NDIS itself is able to put sufficient support into every individual being cared for by an elderly, ill or frail parent, then that situation is going to continue to break down," she said.