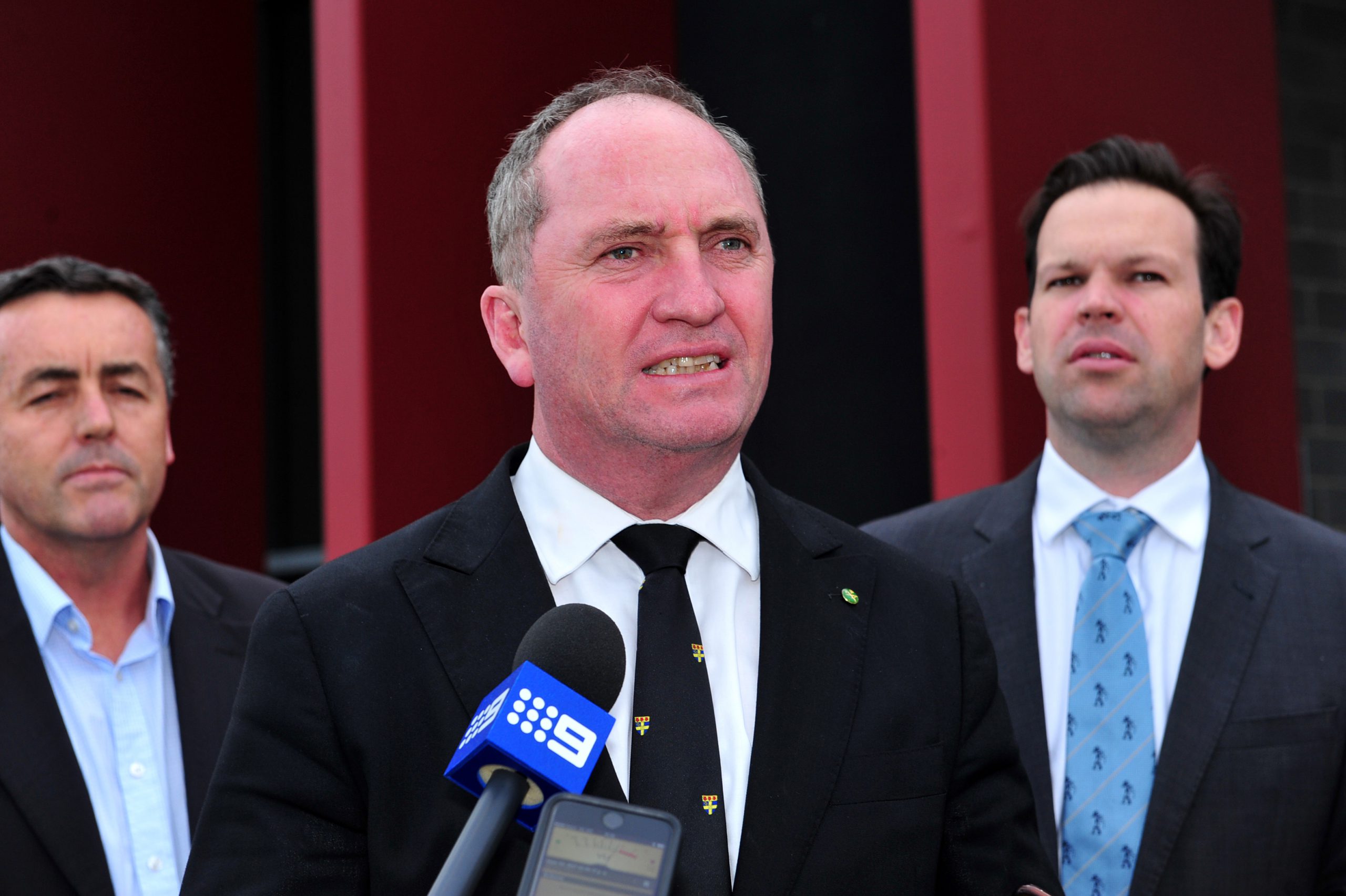 Federal funding for Gippsland's $530 million rail upgrade has to be assessed by Infrastructure Australia before it can be released because the project exceeds more than $100 million, according to Deputy Prime Minister Barnaby Joyce.
On Tuesday a spokeswoman for Mr Joyce responded to questions from The Express about why the federal transport and infrastructure minister was yet to sign off on $1.42 billion owing to Victoria for its major rail upgrade.
Earlier in the week, the state government claimed the Nationals' leader had delayed the release of the funding after Gippsland MP Darren Chester was replaced in the infrastructure portfolio last month.
The spokeswoman denied Mr Joyce had delayed releasing funds for the infrastructure overhaul and said the minister would meet with his state counterpart Jacinta Allan in the coming weeks.
"A meeting between the ministers will occur once Minister Allan has returned from leave at the end of January," she said.
"Despite the state government's claims, these projects are not shovel-ready and to date, the projects have not met long-established criteria for the release of Commonwealth funding."
But Mr Joyce's response did not resonate with state member for Eastern Victoria Harriet Shing who described the federal response as "weasel words full of bureaucracy".
Since announcing the major upgrade last year, the state government has said it is entitled to the $1.42 billion through the sale of the Port of Melbourne under the federal government's Asset Recycling Scheme.
"The NSW and Queensland-obsessed-Coalition is doing everything it can to delay the process," Ms Shing said.
"The business case is cut and dry and if Barnaby Joyce does not believe that these sorely needed upgrades stack up, then he should have the courage to come to Gippsland and say this directly to commuters and passengers who are sick of waiting for this debt to be paid."
"Gippslanders are right to feel short-changed and increasingly angry about being let down time and time again by a Coalition that pretends to care about regional investment but consistently fails to deliver."
An Infrastructure Australia spokeswoman told The Express on Wednesday it had not received a business case for the Gippsland rail upgrade.
"We can only assess proposals for projects that we have received a full business case for," she said.
"It is up to the proponent to submit a business case to Infrastructure Australia for assessment if they are seeking funding of more than $100 million from the Commonwealth Government.
"Infrastructure Australia is an advisory body, so all funding decisions are ultimately made by the government."