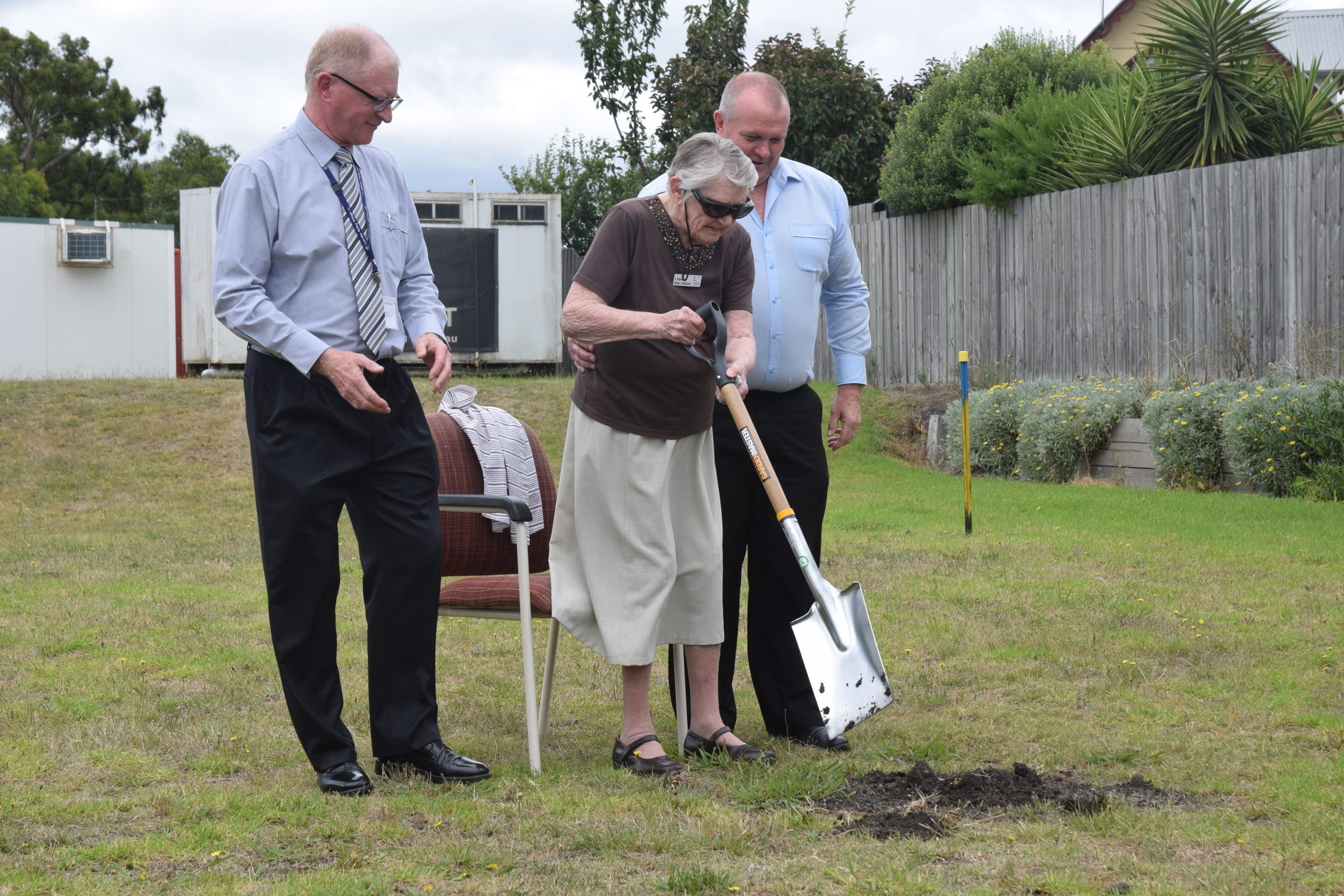 Ninety-three-year-old Latrobe Valley Village resident Ave Dunkley turned the first sod on a $5 million extension at an aged care facility in Moe on Monday.
Latrobe Valley Village board of directors president John Kerr said the extension was the second stage of development and would provide 37 rooms with their own ensuites.
"Prior to that, they were bedrooms with shared ensuites, so we are excited to provide much better facilities for these residents," Mr Kerr said.
"It is a nine-month project and we expect it to be finished in October and ready for use in November.
"It will enhance the facilities we have here and it will make it much more attractive for new residents after the facilities have been upgraded.
"We thank past residents and current residents – they will need to be patient over the next nine months, but at the end of it, it will be a wonderful facility."
Moe-based company Kingbuilt will deliver the project and has committed to using all local contractors.
Kingbuilt commercial development manger Nick Costabile said the project would require 30-40 people working on-site at any one time and would create local jobs and inject funds into the Latrobe Valley economy.
"For us, the Latrobe Valley is the best place to be," he said.
"We've been doing a lot of commercial projects in the eastern suburbs of Melbourne, so it's wonderful to be working on a significant project in our home town."