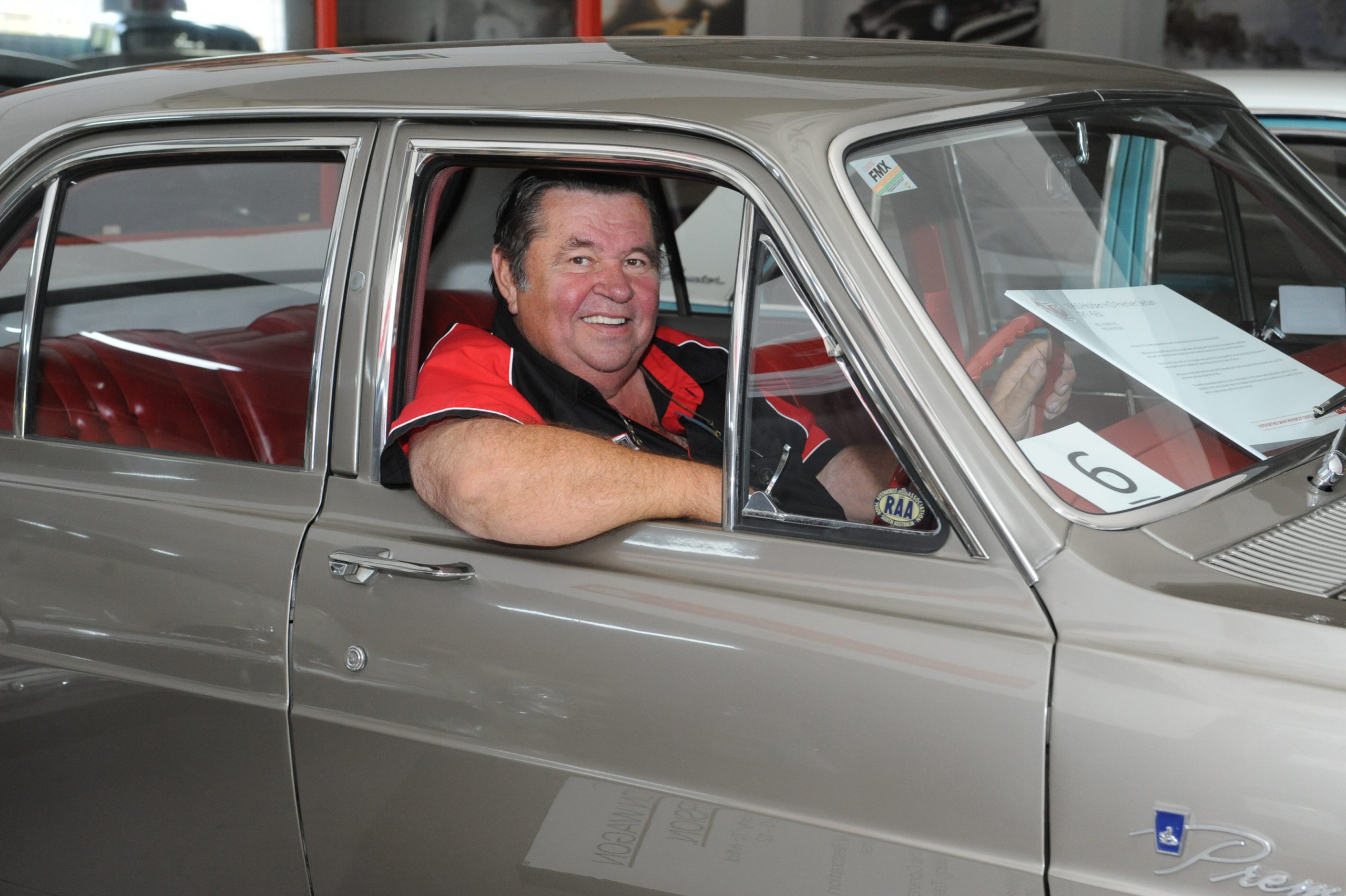 GIPPSLAND DRIVE
It was a lonely old Holden FC that Neil Joiner spotted in a Morwell car yard about 15 years ago that would go on to spark a collection which spans almost 60 cars today.
Mr Joiner, 69, is the founder and president of the Trafalgar Holden Museum.
Nowadays, the museum welcomes more than 12,000 visitors through its doors each year and is home to some of the rarest and most iconic Holdens ever built.
"Oh yeah, the old FC … the bloke who was running the car yard was selling it for his brother or something like that," Mr Joiner recalled.
"I used to own one exactly like it and I was lucky enough to have a few bob at the time so I bought it," the retired aircraft technician said.
Perhaps one of the reasons the FC remains one of the most sentimental cars in Mr Joiner's fleet is due to the fact his son used it as a wedding car.
"Then I had three daughters to get rid of so I bought one for each of their weddings," Mr Joiner said jokingly.
"Because while all the nonsense of weddings goes on around you, I needed something to keep me sane and that's how it started."
The museum collection – based at the former Trafalgar Butter Factory which was built in 1922 – is made up of cars owned by the Joiner family and Holdens on an extended loan from dozens of motoring enthusiasts.
"We've just been loaned a 1928 Buick, it's a boat-tail roadster which has been recorded at 138 miles per hour and used to run sly grog from Mildura down to Echuca in the 1930s and 40s," Mr Joiner said.
"It's a fascinating car, it's got so much history and being so fast the police back in the day weren't able to get anywhere near it."
The museum relies on the support of about 50 volunteers who do everything from staff the front counter to repair run-down and clapped out old cars and everything in between.
Mr Joiner said the museum would continue to grow and expand and he was pleased to announce the return of the Route 69 cruise – a celebration of 69 years of Holden manufacturing in Australia – which last year attracted more than 3000 cars.
"Yeah the cruise is happening again on October 21 and we're hoping that it's going to be bigger and better than last year," he said.
"I don't care how many turnout as long as we get 3001 [Holdens] then I'll be happy."
The Trafalgar Holden Museum is located at 74 Waterloo Road, Trafalgar.