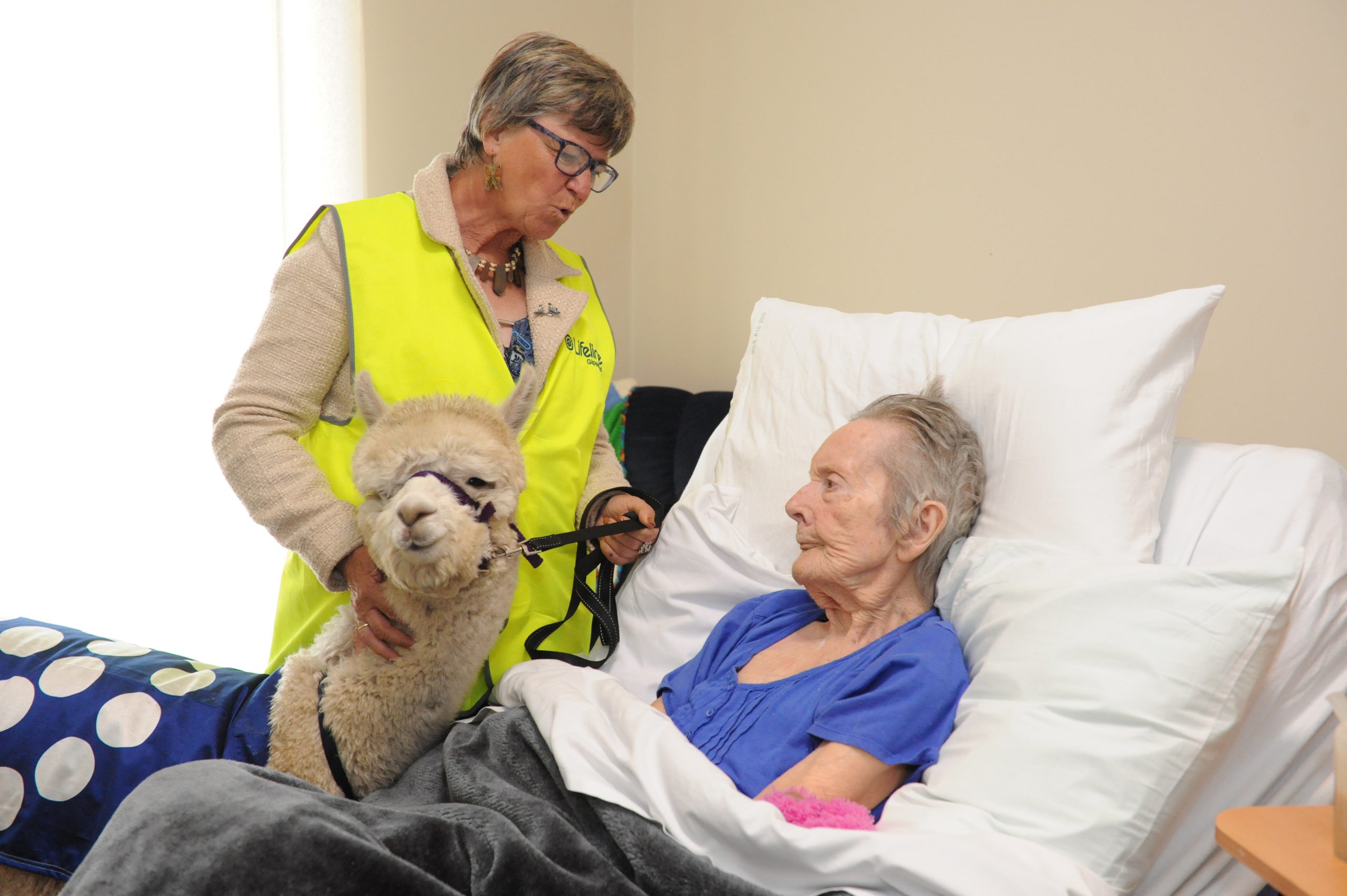 Harold the loveable 14-month-old alpaca, known for public appearances encouraging discussions about mental health across the Latrobe Valley, has died following a "horrific" wild dog attack last night.
The cuddly creature was most well known for his work with Lifeline Gippsland where he touched the hearts of thousands of locals on his journey around the Valley.
He was one of four male alpacas savagely attacked on Thursday morning at the Traralgon West property he was staying at in an incident that has left his owner "devastated" and "angry".
A fifth alpaca, named Spot, was found almost 36 hours after his four friends were killed.
"They died from horrific injuries, they were torn apart and would have bled to death … it would have been horrible," owner Louise Lazarus told The Express.
"These little alpacas have touched so many people in this Valley when the Valley needed a lift the most."
The alpacas were supposed to be enjoying some "respite" at Lill Cunningham's five-acre property near the Traralgon West Nursery off the Princes Highway.
Ms Cunningham said a neighbour discovered the alpacas this morning – one which was still alive – in the front paddock of her rural block.
"The police had to put the fifth one down because the vet was too far away," she said.
"If only I put them just outside the house, they would've been OK but there wasn't enough grass so we put them in the paddock instead last week."
The alpacas were used by Lifeline Gippsland to start a conversation about mental health and used convey to people that 'it's OK to not be OK'.
In October during World Mental Health Day, the alpacas spent a day in Morwell where they visited Morwell Police Station, Latrobe City Council and MP Harriet Shing's office before ending up at The Express.
"We've taken them to aged care homes, kindergartens, op shops and walks down streets in the three major towns," Ms Lazarus said.
"The children's expo at Kernot Hall, the Neighbourhood Watch family day at Morwell, the Rosedale Market, the list goes on.
"They were supposed to start the conversation on mental health and that's what they did … but now they're gone."
The alpacas had also been used to brighten the day of senior citizens and people with autism and Asperger's.
"I don't mean to take anything away from the others but Prince, also known as Harold, was different and it's very rare to see that in alpacas because he loved people," Ms Lazarus said.
"He would see a kid on the street and walk really fast up to him and just nuzzle and kiss."

Almost 36 hours later the fifth alpaca, Spot, was found alive and well.