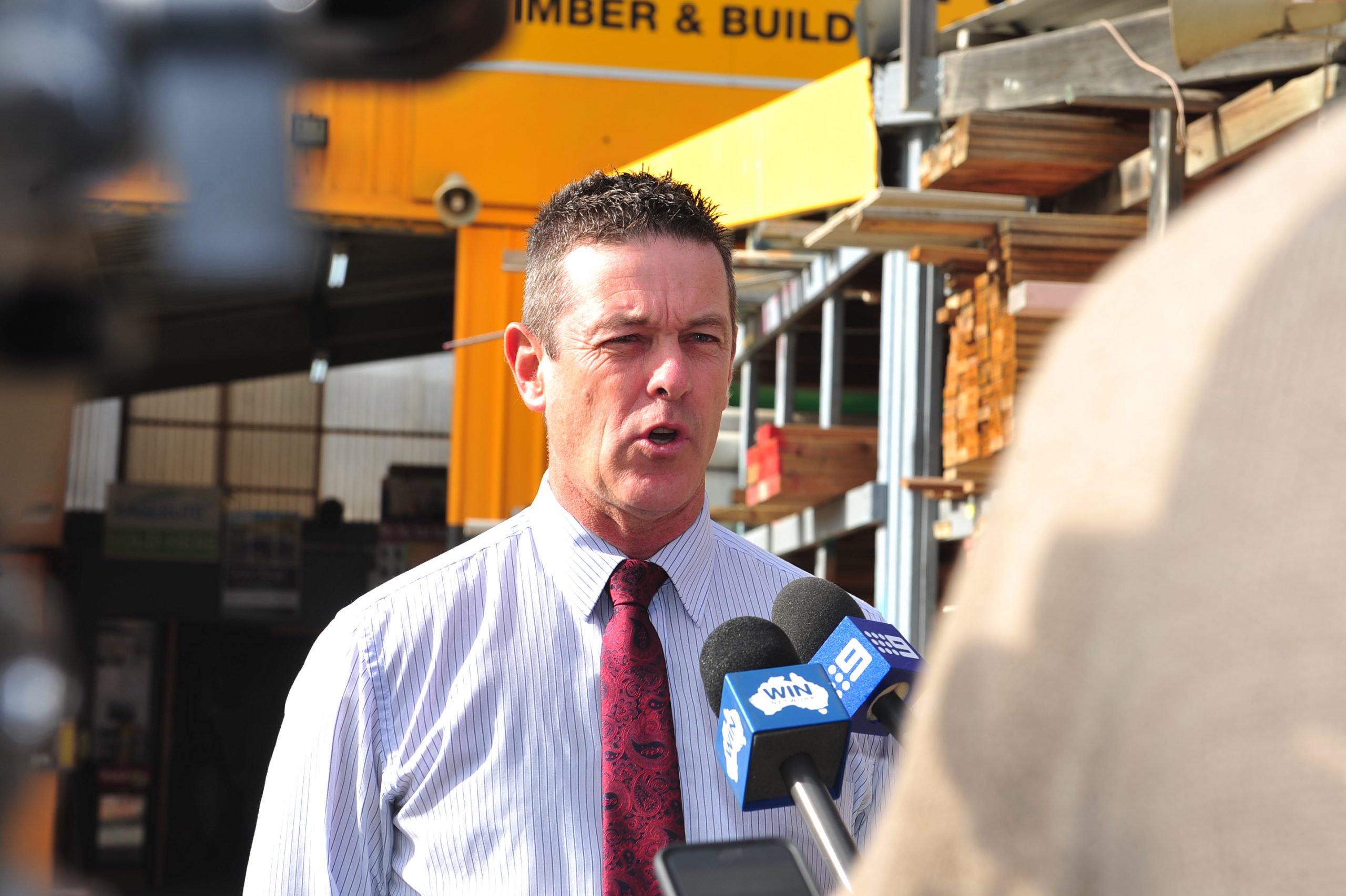 Potential National Party candidates for the seat of Morwell will be able to nominate for preselection from Monday, February 5.
Preselection is open to all National Party members and closes at 5pm on Thursday, February 15.
The Nationals are on the hunt for a new candidate after sitting Morwell MP Russell Northe resigned from the party in August last year after taking a leave of absence from Parliament to deal with personal issues.
Nationals' state president Neil Pankhurst said the party was looking for a candidate committed to fighting in the best interests of the electorate.
"The 2018 state election is an opportunity for the Latrobe Valley to elect a representative who will stand up for them on the issues that are important to the community and make sure their voice is heard," Mr Pankhurst said.
This year's state election will be held on November 24 and could throw up an interesting result, with both Coalition parties to contest the seat for the first time since Mr Northe defeated incumbent Labor MP Brendan Jenkins at the polls in 2006.
Mr Northe won the seat after a 7.3 per cent swing against the ALP, helped by Labor defector Lisa Proctor's decision to run as an independent and split the progressive vote.
He enhanced his majority in the once-Labor heartland seat at the 2010 election, polling 56.11 per cent of the primary vote before achieving a massive 66.26 per cent on two-candidate preferred terms.
At the previous state election in 2014, Mr Northe suffered a reversal in fortunes as voters vented their frustrations in the aftermath of the Hazelwood mine fire.
In that election, the Morwell result was not known for some days, but Mr Northe eventually prevailed despite suffering an 11.5 per cent swing against him.
Since returning to work as an independent, Mr Northe is yet to confirm whether he will recontest the seat.
The Express understands the Liberals are yet to confirm their candidate, leaving Labor's Mark Richards as the only confirmed nominee for the seat of Morwell.