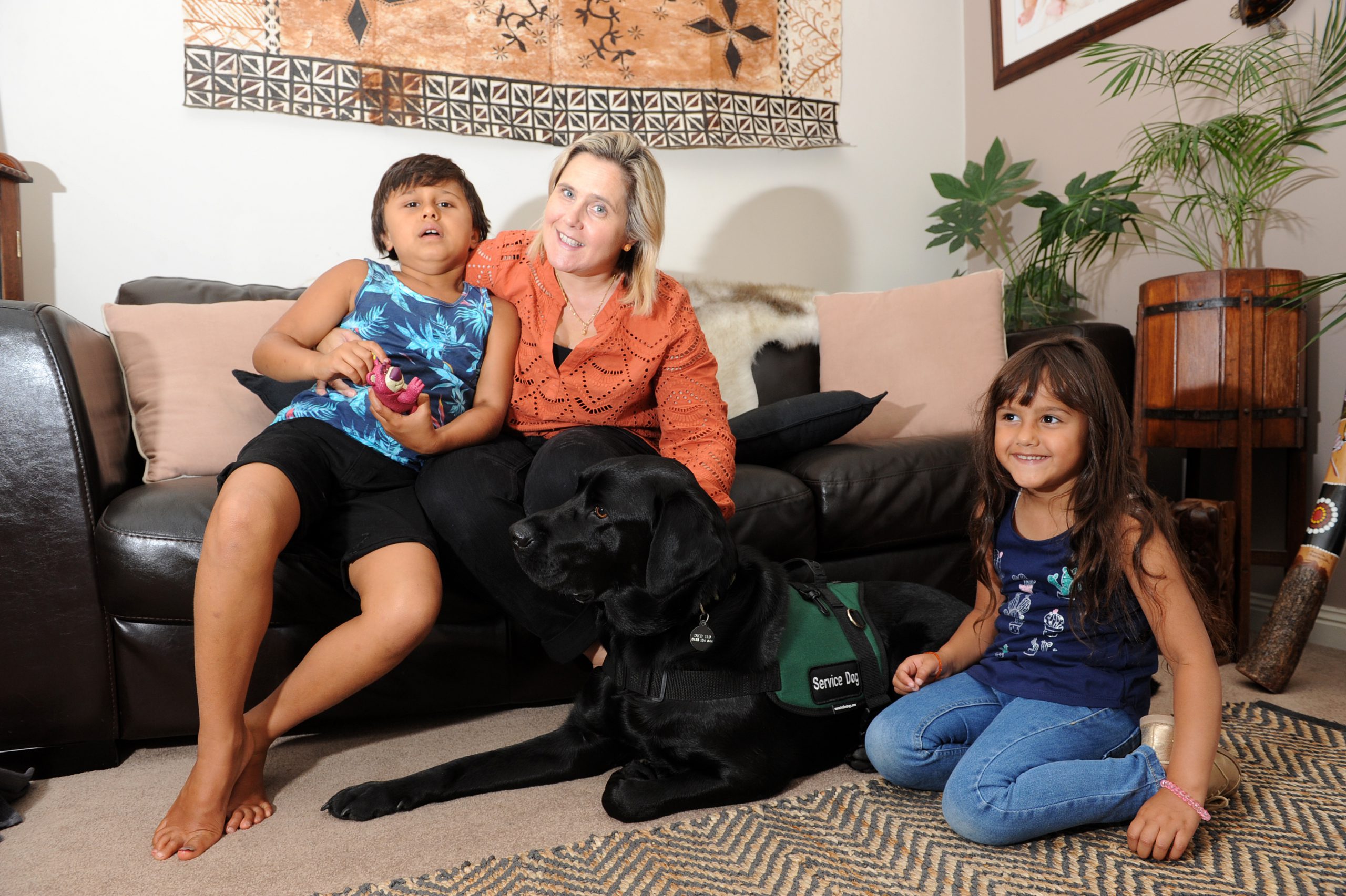 While the introduction of pets to the family home is a common childhood experience in Australia, the newest furry member of the Vella-Vulaono household in Moe is certainly not ordinary.
Tubby, the two-year-old black labrador, is being trialled as an assistance dog for seven-year-old Vili, who has severe autism spectrum disorder.
Vili's mother, Leanne, launched a campaign last year to raise $25,000 for an assistance dog with Dogs for Kids with Disabilities, and said she was "still processing it" because it all happened "way quicker" than she expected.
"I really didn't expect to be seeing a dog until next year, until 2019, so it has been a lot to get my head around," Leanne said.
"Without the fundraising, [Tubby] would not be here right now.
"It is really gratitude and thankfulness to the people who saw Vili's story and said 'I want to help that beautiful family'. "
Tubby has been with the family for just over two weeks, however, Leanne began training with Vili in Melbourne straight after Christmas before Tubby was transported to Moe.
"There is this perception out there that the dog is trained and the dog comes into your home and the dog does what it has to do. That is not the case at all," she said.
"The dog requires commands and those commands have to come from a master. So you have to bond with the dog and basically learn two years of training within a two to three week intensive block."
Leanne said Tubby was settling in well and they were on track to make the handover official in a few weeks.
"Usually most of the reports from families with autistic children and an assistance dog, the children don't normally touch their assistance dog for up to 12 months, however, we've already had Vili hugging Tubby, really using Tubby in public as a sensory tool," she said.
Leanne said one of her long-term goals was to take Vili and Tubby, and her daughter Sala, to New Zealand.
"[Having Tubby] means moving out of isolation and really giving Vili a quality of life and helping him to explore the world," she said.
"I want Vili to be able to be around beaches, parks, reserves and lakes because that is what he loves in life, that is who he is, and Tubby will help support that."