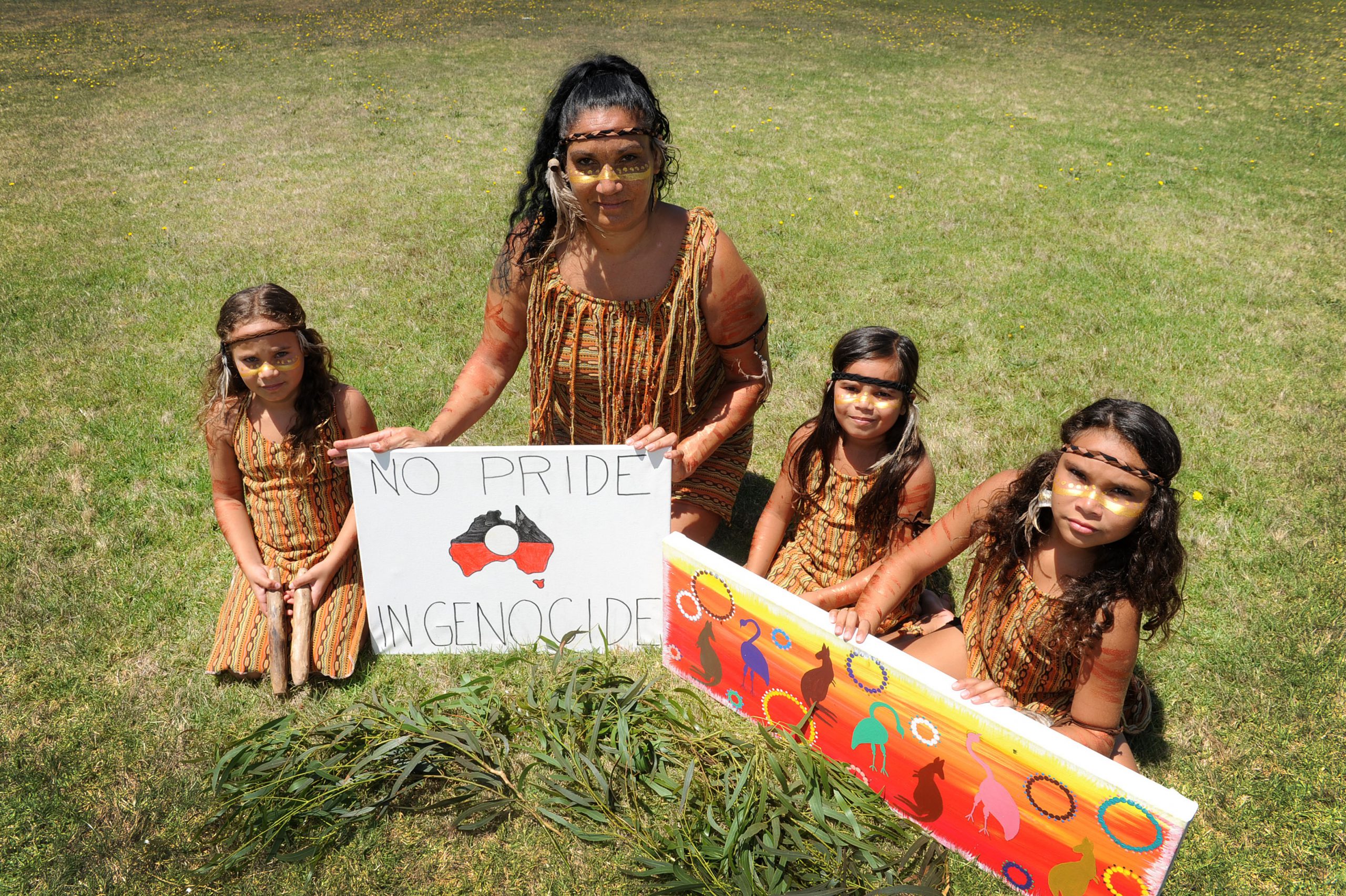 Celebrating Australia Day on January 26 was like having a party on ancestral graves in a cemetery, according to local Gunai man Uncle Colin Thomas.
The Moe local said January 26 was a day of mourning for himself and other Indigenous people.
"Changing the date won't hurt anyone, and then we can still celebrate Australia Day," Mr Thomas said.
Traralgon-based Indigenous woman Naomi Murphy will head to Melbourne on Friday to take part in an Invasion Day mass rally organised by the Warriors of Aboriginal Resistance.
She will dance in a corroboree with her two daughters with Traralgon's Dreamtime Dance Troupe, performing contemporary indigenous dance.
Last year, Ms Murphy helped organise a rally in Morwell in which about 100 people turned up. She said this year she will go to the city rally to connect to culture.
"I will show my two daughters that I'm proud to take a stance and that we are still here," she said.
"I was brought up to celebrate Australia Day but the more I researched, the more I learned there is nothing to celebrate. We should not celebrate it on the day of the landing of the first fleet."
Ms Murphy said she had been talking to Latrobe City Council about moving the date of local citizenship and citizen of the year ceremonies, in line with Yarra and Darebin councils.
"We want to consult with the wider Latrobe Valley community, both Indigenous and non-Indigenous. There are so many other dates people are talking about, this is all up for discussion," she said.
Ms Murphy said changing the date Australia celebrated its national day represented a personal story for her.
"I'm a second-generation Stolen Generation, I was not brought up traditionally. I never learned my language and I was disconnected from my family," she said.
"If we acknowledge the past, we can then move forward and have an Australia Day that we all can be included in."
Latrobe City chief executive Gary Van Driel said council's Braiakaulung Advisory Committee met in November to discuss changing the date of Australia Day.
"The committee agreed to seek further feedback from the wider Aboriginal community. A further meeting is planned to continue this discussion in early 2018," he said.