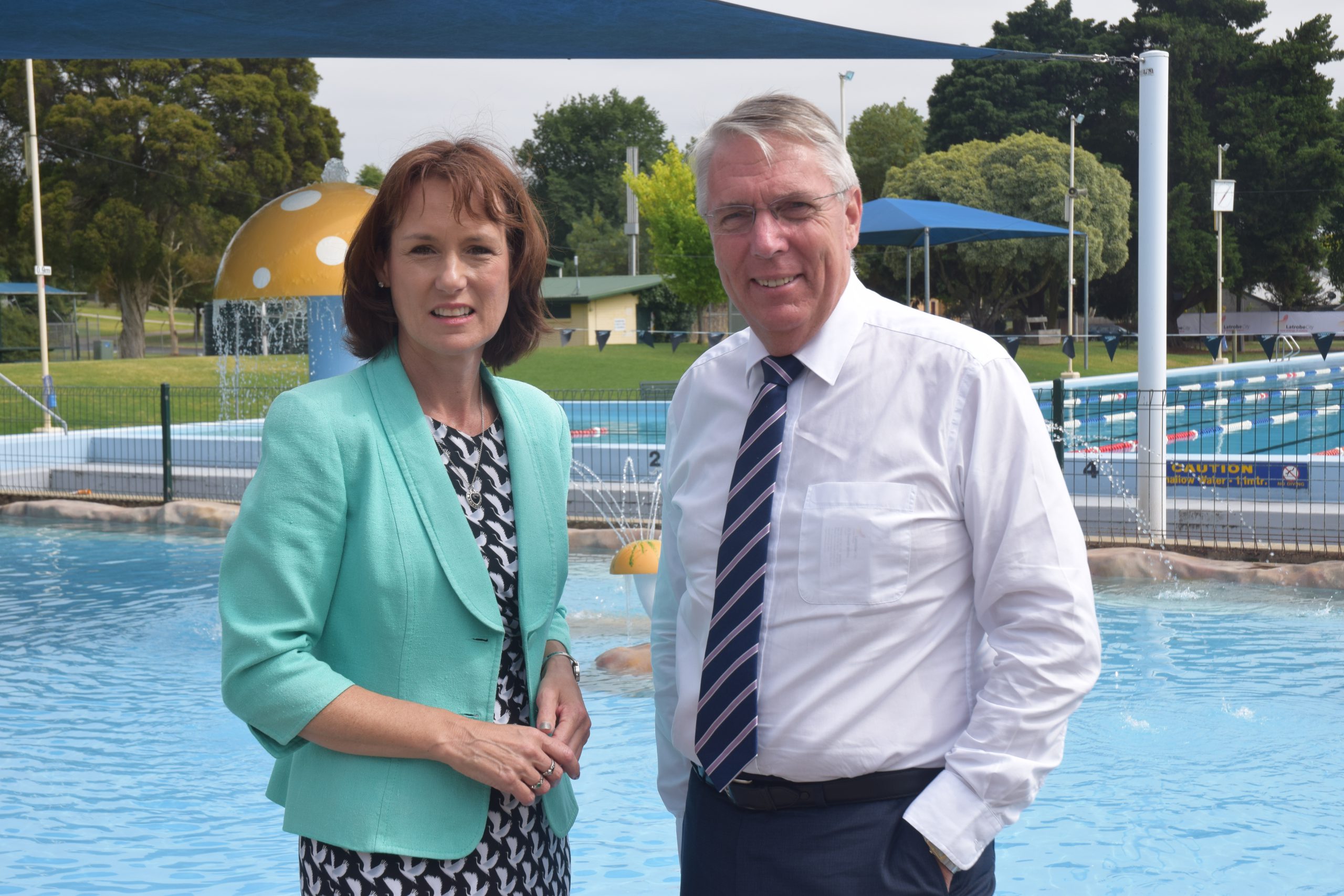 Member for Eastern Victoria Melina Bath has echoed state government concerns surrounding community frustration over how long it is taking to start development of the Gippsland Regional Aquatic Centre.
Ms Bath said on Tuesday people were concerned about the delay and uncertainty about as to whether the project would go ahead.
"It was almost 12 months ago [funding was announced and] people need to have confidence this will get off the ground [and] be used by the community," Ms Bath said.
"What I'm getting in my front door is the fact that on the Latrobe City Council's website there's a start date of 2018 and a completion date of 2021.
"There needs to be some key benchmarks and milestones in there that people can have certainty that money is being spent [and] the pool is going to come to fruition."
Earlier in the month, Labor MP Harriet Shing raised concerns over why the "shovel-ready" project was not being dealt with "a sense of urgency".
The $46 million redevelopment, which was announced in March 2017, was supposed to create on-the-ground jobs for former Hazelwood power station workers.
Ms Bath attended the site of the future aquatic centre with Nationals' leader Peter Walsh.
"The council [on Tuesday] spoke about the process they're going through but I can sympathise with the community's frustration about actually getting things done," Mr Walsh said.
"It's all very well for the premier to come down here and make grand announcements but then there needs to be a lot of work to make it happen."
Latrobe City chief executive Gary Van Driel said earlier this month it was essential to get the planning right.
"It is critical to develop a plan to create a facility that provides the kind of experience that the community wants and is prepared to pay to access," he said.
Construction is expected to start in August 2019.