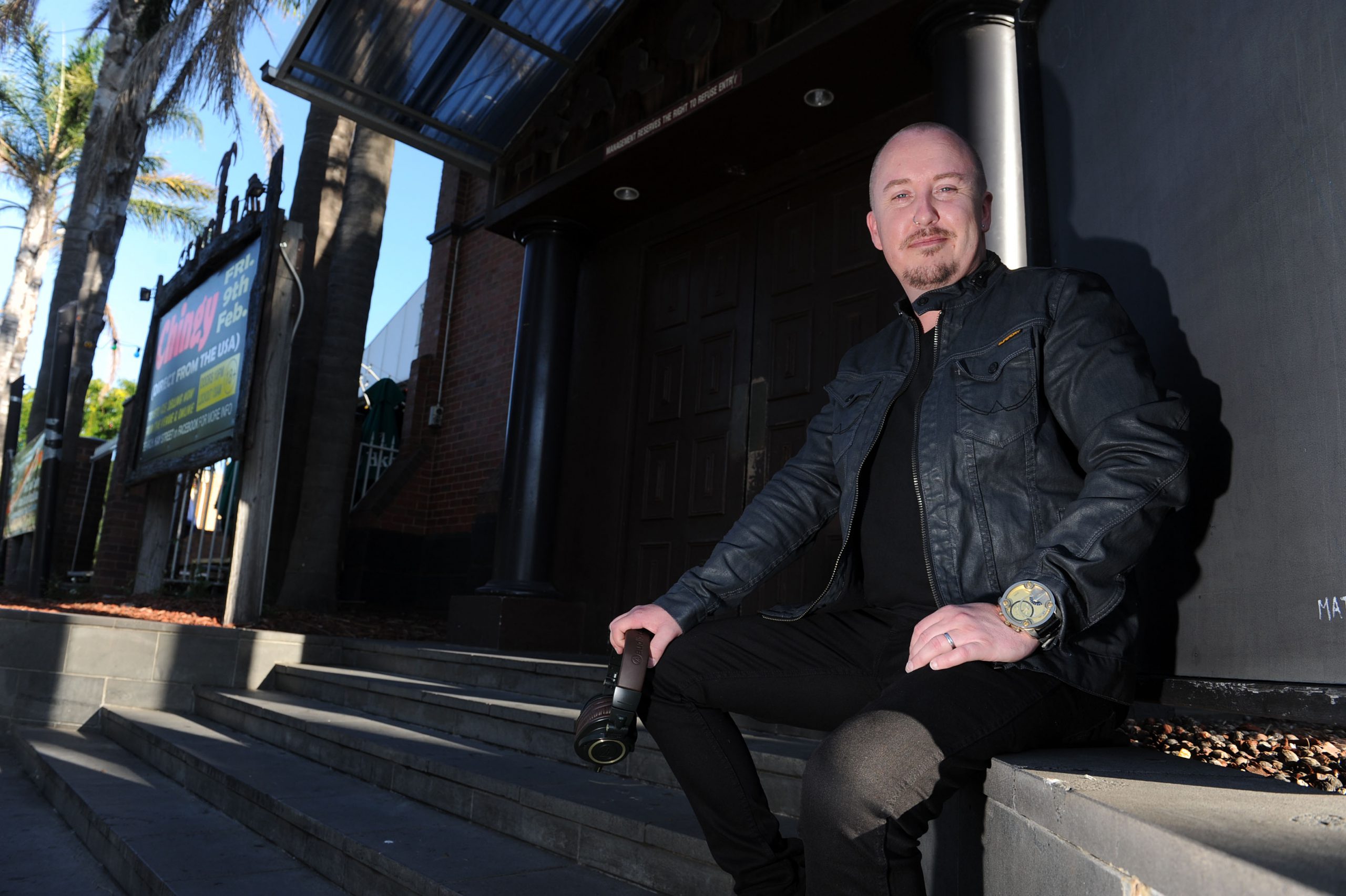 After 17 years behind the decks, Traralgon DJ Trent McCurdy has decided to move on.
Saturday night marked the end of an era at the Kay Street Entertainment Complex as he stood in the booth for the final time in a career that has seen a raft of changes not only in music but to the Valley in general.
While it is unclear where Mr McCurdy's next gig will be, it would be remiss not to acknowledge his contribution as a modern day entertainer in Traralgon's nightclub scene.
"I didn't start DJing straight away, I used to just pop in and promote the Nitemix Hot 30 show on 3TR and do a bit of cross-promotion for that," Mr McCurdy recalled.
"It wasn't long after that that they said to 'come and play some music', it was perhaps because I had a profile in Gippsland and I think they saw a bit of an opportunity in that as well."
The 42-year-old grew up in Greensborough but moved to Gippsland in 1998 to take up a role as a commercial radio producer before going on to host the night show on the then 3TR.
"When I started I was making appearances at the Underage Rage at Inferno. All the kids who would listen to the show would come along and we'd do ticket giveaways so everyone got something out of it," he said.
One of the biggest shows at the complex was in 2007 when Sydney-formed group the Sneaky Sound System performed a sell-out show which had queues stretching out the door and down the road.
"That was the biggest show Kay Street has every seen and I would dare say we haven't had a bigger show since," Mr McCurdy said.
"It was chock-a-block, it was wall-to-wall and you could barely move but it was a great night and everyone had a ball. There would have been close to 1500 people in Inferno I reckon."
Back then the registered capacity for the venue was about 1000.
For the past four-and-a-half years Mr McCurdy has worked alongside his wife, Kim Salleh, who managed the complex until recently.
Opportunities to perform alongside some of his idols have all been memorable moments for the Traralgon local, as were the rooms he played in.
"At Saloon you would play Triple J-orientated music when I started. There was a lot rock and the heavier pop and bit of the commercial radio stuff back then," he said.
"Then in the other room where we have Inferno it was like a trance feeling, there was some weird progression going on back then into more of an electro pop sound.
"I've seen three generations come through the doors, I was able to break new music at Inferno and I've been able to play music to people who have wanted to hear it … I'm lucky, not many people ever get the chance to do that."