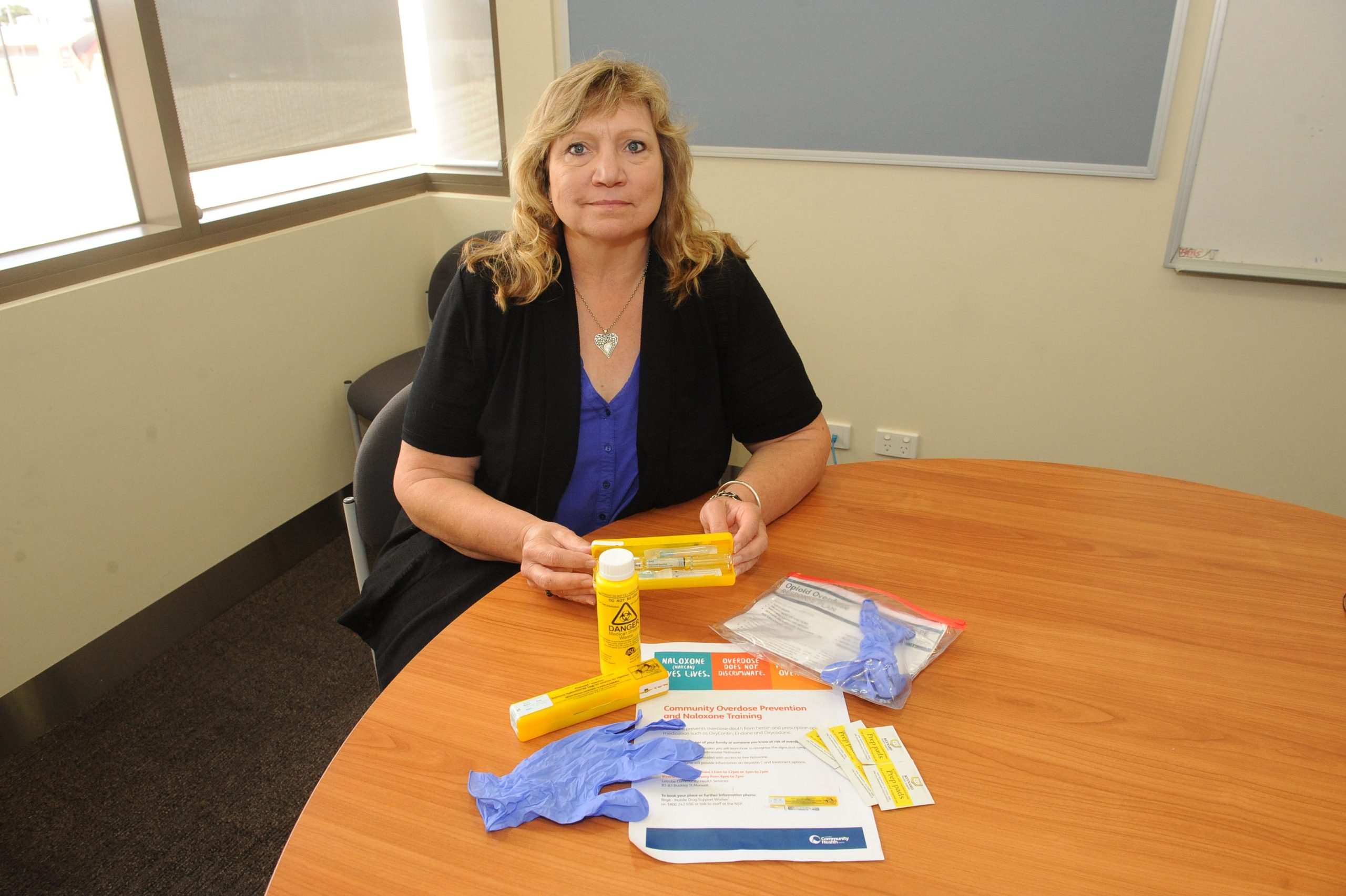 The Latrobe Community Health Service will run free training sessions to teach people how to administer a life-saving medication to those at risk of a heroin or opioid overdose.
LCHS mobile drug support worker Birgit Senior said the sessions, which will start in February, would cover how to identify whether someone had overdosed and how to use Naloxone, a drug that reverses the effects of opioid overdose.
Ms Senior said the first few minutes of heroin or opioid overdose were critical as drugs affected breathing and consciousness.
Without immediate intervention, a person who has overdosed may die, she said.
Ms Senior said Naloxone was a safe medication that immediately reversed the effects of opioid overdose allowing time for someone to call the emergency services.
"It doesn't completely take it away [which means] you've got a window of about 20-40 minutes for the Naloxone to be in effect and to bring them around," she said.
"Once the Naloxone wears off they could drop out of overdose so it's really important to ring 000 for the ambulance to come."
Ms Senior encouraged families to take part in the training and to know whether their loved ones were at risk since most overdoses occurred among people who were not users of illegal drugs.
"Ninety-nine per cent of the time it's [overdose] accidental, they may have taken the drug too much or they mixed it with other drugs," she said.
"If they feel that a family member might be at risk, that could be somebody who's on high pain medication, it doesn't have to be a drug user … it would be good to have it on hand."
Ms Senior there was no data available on overdoses in the Latrobe Valley but in Victoria, more than 400 people overdosed on heroin and opioids annually.
She said in the past Naloxone had only been available to paramedics and the medical community but was now being offered to the local community for free through a $5000 grant from the Victorian government.
Ms Senior said participants in the one-hour training sessions could ask their physicians for a prescription for Naloxone and then go to the Davies and Moller Pharmacy to receive the drug for free under the terms of the grant.
The medication is also available from other pharmacies, over the counter and without prescription, but costs about $80 per dose.
Ms Senior said Naloxone was safe and would not cause any harmful side effects even for someone who had not overdosed on drugs.
The community training sessions will run at LCHS in Morwell on February 6 from 11am-noon or 1pm-2pm and on February 28 from 6pm-7pm.