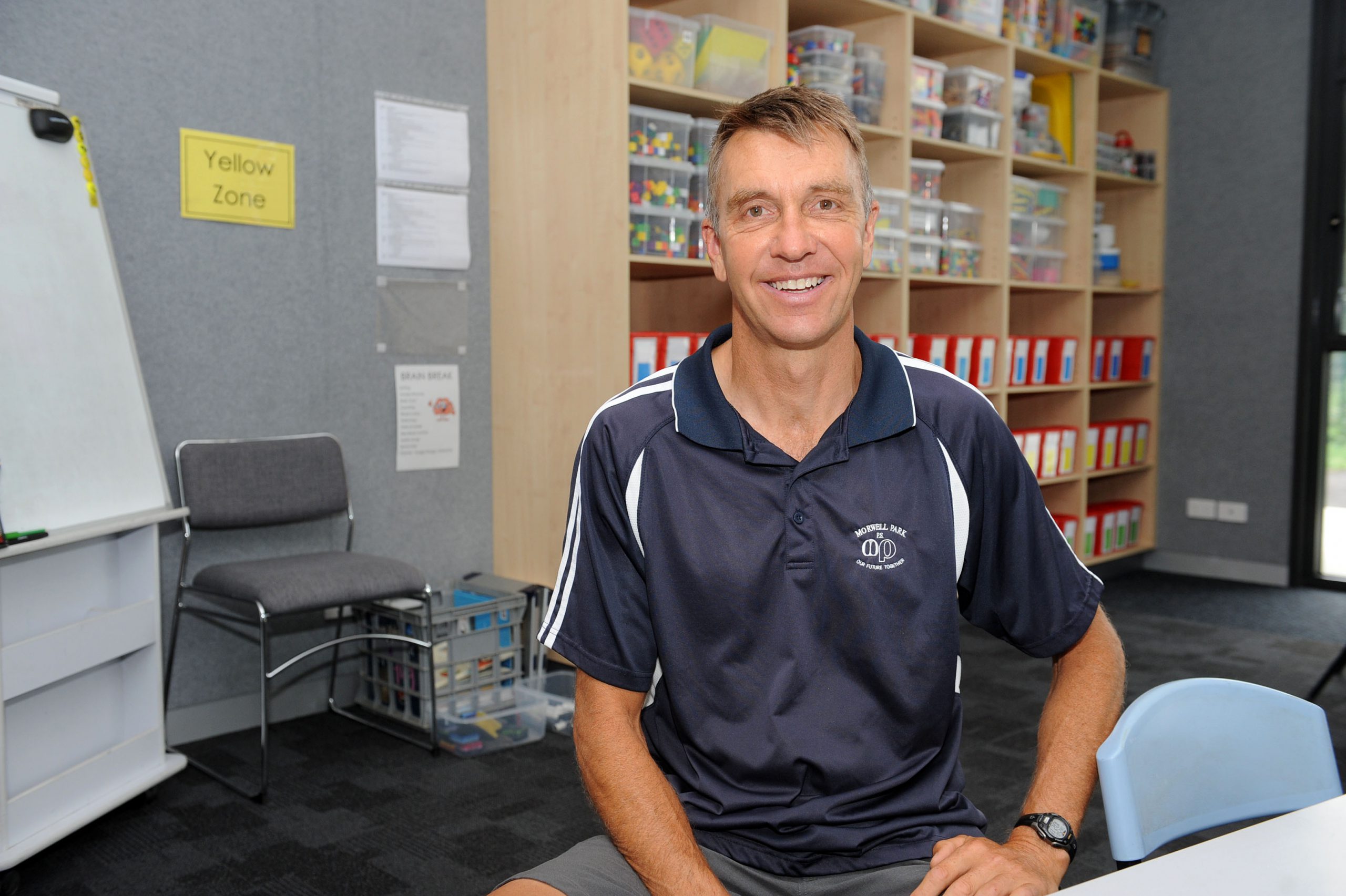 Morwell Park Primary School principal Chris Joustra's 17th year at the school has just begun, and he "couldn't be happier" with the bright new classrooms offering young students supportive and flexible learning environments.
The new facilities, however, are just half the picture at Morwell Park.
The Mirboo North-based principal received a Public Service Medal in the Australia Day Honours list for his empathetic leadership approach and dedication to the local Indigenous community.
Mr Joustra said the recognition was not for him alone.
"I've got outstanding staff and a very dedicated workforce," he said.
"I think if you understand Morwell, there's some challenges in the place and our virtues are regularly tested."
Mr Joustra said the simple reality was not everyone started their life from the same point and the staff in Morwell schools worked very hard on equity.
A print-out of a famous quote on his office wall effectively explains his approach to education.
"I've got that lovely saying of Einstein about everyone's a genius, but if you judge a fish by how it climbs a tree, it lives its whole life thinking it's stupid, and we see that reflected often," Mr Joustra said.
"We measure people in areas they're just not good at and we focus on deficit and … what we try and do is focus on strength."
He said he was "proud" and "humble" to receive the award, however, would love to receive it on another day.
"I … see a degree of irony of receiving an award for partly supporting the Indigenous community on Australia Day, which for many in our Indigenous community isn't a great day," he said.
"I think our society has worked really hard against [Indigenous people] over the years and we try really hard to address some of the challenges."
The school has about 380 students in total, with about 50 Koori students.
Mr Joustra said he did not have all the answers, however, the staff tried really hard to create a safe environment for the children who needed the greatest support.
"We give kids breakfast, we give them a uniform … In our community we've got to do a lot of work on just getting those base needs in, because a lot of our kids don't get that and it's presumed that all kids will but all kids don't," he said.
"We don't succeed with everyone. I wish I sent everyone to secondary college at a great standard and they'd flourish but they don't, but it's not for lack of trying."