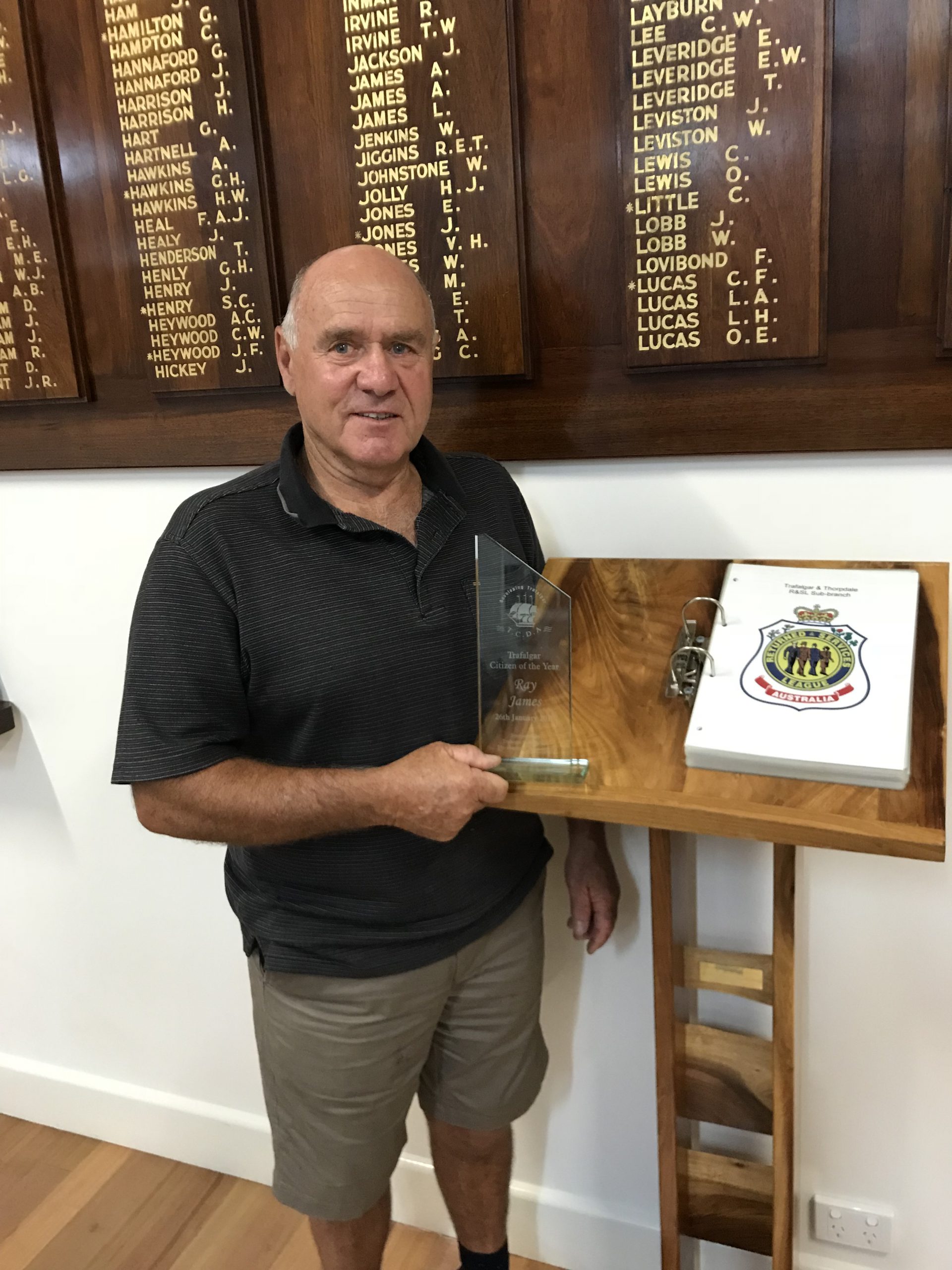 Trafalgar's Australia Day Citizen of the Year Ray James has praised the efforts of all volunteers who contribute to their community.
Mr James was recognised for his leadership as president of the Trafalgar-Thorpdale RSL and his role in the relocation of the World War One honour board from the former council building and of the cenotaph from the Princes Freeway to the sub-branch in Kitchener Street.
He was also congratulated for making the RSL more accessible to the community through school visits and open days.
Mr James said he accepted the award on behalf of everyone who volunteered in the community.
About 150 people filled the Trafalgar Public Hall for Australia Day celebrations hosted by the Trafalgar Community District Association.
Members of the 1st Trafalgar Scouts took on the role of master of ceremonies, introducing and thanking speakers, including member for Narracan Gary Blackwood, Baw Baw Shire councillor Peter Kostos and keynote speaker, president of Trafalgar High School council and Trafalgar Rotary Club, David Watts.
Trafalgar Lions Club provided a barbecue breakfast.