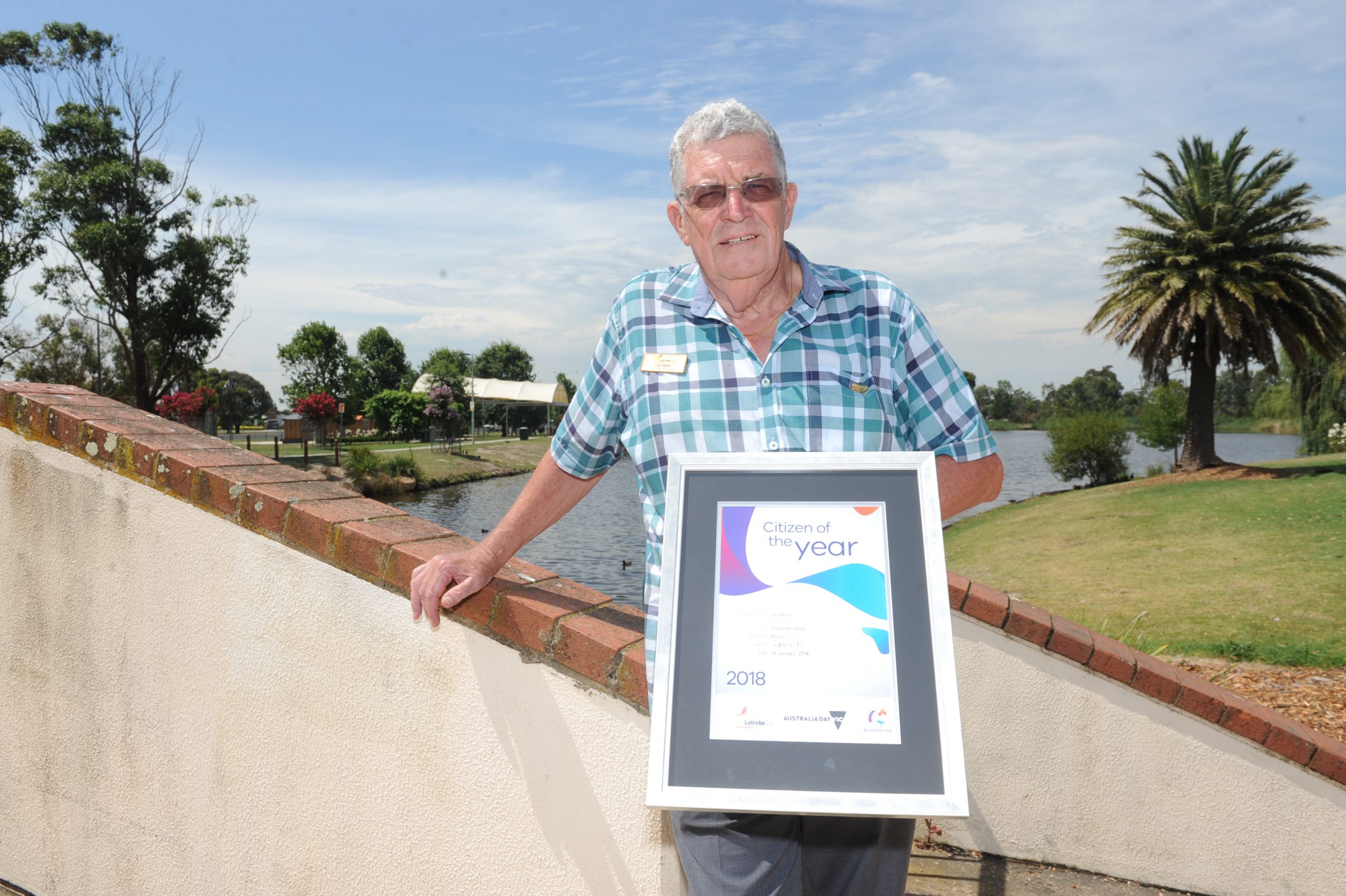 Gippsland FM presenter Les Hunt is this year's Latrobe City 2018 Australia Day Citizen of the Year in recognition of his long-term and widespread dedication to the Latrobe Valley.
Mr Hunt's family moved to Boolarra from Moe in the mid-1970s and the town has benefited from his service to the CFA, cricket club and local education and his drive to keep the police station open and improve television reception.
It was the beginnings of almost 50 years of commitment to the community.
Mr Hunt said it was a "great honour" to receive the award, however, said there were many other people in the region who deserved recognition.
The panel member of Gippsland FM current affairs program Our World This Week spoke of the challenges the community has faced in relation to industry closure.
"I think our community is a great community, it's very resilient, it's been belted around for all sorts of reasons … but I think the support mechanisms are not there and the [groups] who are there, there's too many of them," Mr Hunt said.
"If you have 10 different groups trying to do the same thing but doing [it] in 10 different ways … the communication issues associated with that are really, really important and we're not doing it very well in my opinion."
Through Latrobe City Council Mr Hunt helped establish a teacher exchange program and the sister city relationship with Taizhou, China, organised the first business delegation to China in 2000 and believes the region's relationship with China is important today.
"There's been a major change over the last 20 years; China needed us … now it's the other way around," Mr Hunt said.
"We need them more than they need us, but we don't manage our business dealings, our business relationships terribly well … I don't think we can do without it."
He is a member of the Latrobe City International Relations Committee, a board member of Life Education Gippsland and chair at Loy Yang Environmental Review Committee.
Mr Hunt encouraged a new generation to step up and volunteer.
"The volunteers that we've got, by and large, are getting older … so my message to the younger people … is don't be afraid that you're not going to make a contribution. You are, and we need those young people."