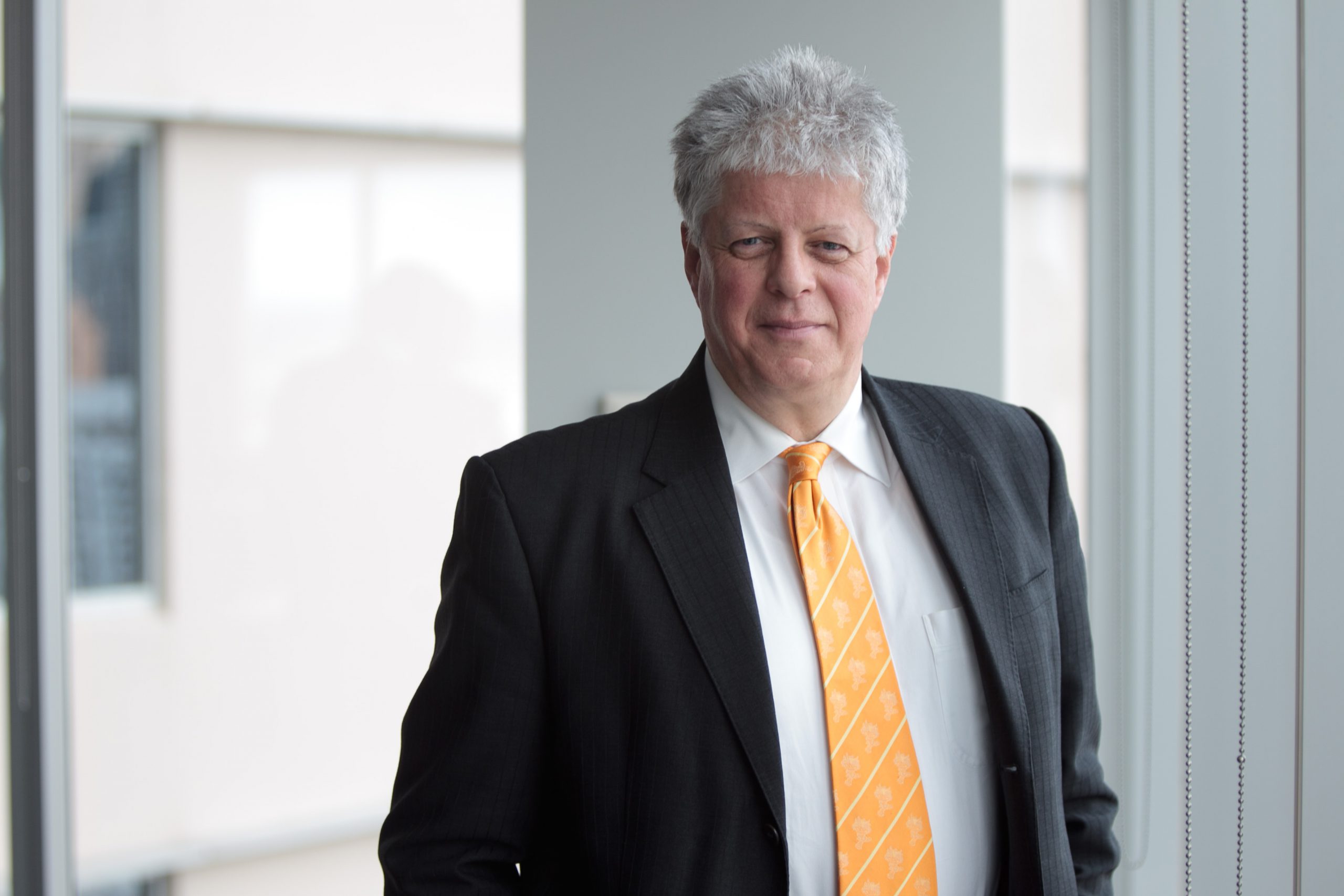 Hayden Opie does not flinch when asked what he considers his greatest personal achievement to date.
To list all his successes would be overkill, but after nearly 30 years at the helm of Melbourne Law School's Sports Law Program the former commercial lawyer has much to be proud of.
Through a love for grassroots sport, Mr Opie had the foresight to press for an academic focus on sports law and established the masters program at Melbourne University.
"We have the world's best-regarded sports law masters program," Mr Opie said.
"Teaching so many fine young people and seeing them develop and work in the field … any teacher takes a certain pride in the success of their students and knowing you've made a difference."
A pioneer of sports law in Australia, Mr Opie has been made a Member of the Order of Australia for significant service to education as an academic specialising in sports law, and through roles with integrity, anti-doping and appeals tribunals.
"It's pretty humbling … I don't think it's quite sunk in yet," he said of his most recent honour.
It is difficult to picture a world where sport and the law aren't intertwined, but the Allambee resident recalls a time the two were from parallel universes.
"When I started there was really little specialised law or lawyers in the sports field," he said.
"I spent a lot of my time in grassroots sports, umpiring, coaching and running a club, and as a lawyer I could see lots of legal issues that nobody knew the answers to."
In a time during the early 1980s when discrimination and human rights laws didn't exist, Mr Opie identified a gaping hole in legislation with regard to the growing commercialisation of sport during his studies abroad in the United States.
"When I was overseas nobody knew very much about sports law," he said.
"I'd seen in my studies the increase in reference to medical doping and I wrote to Melbourne University in 1985 and asked them to help me with rules or cases in doping and they couldn't because they didn't know of any.
"I thought 'well maybe I could make a career as an academic lawyer teaching other people and researching legal issues in sport', because it's better to identify problems and find solutions before they hit you in the face."
Opie went on to become the founding president of the Australia and New Zealand Sports Law Association and conducted an independent inquiry on behalf of the Federal Minister for Sport into the Australian Institute of Sport's women's artistic gymnastics program.
He also conducted investigations and hearings in to high profile cases such as the Essendon and Cronulla doping scandals and described both as "very interesting and very demanding".
"There was no thinking about rules and doping and prosecution in the 1980's, and all the sports had different rules and penalties and it was an almighty mess," he said.
"Back then it was a case of the blind leading the blind … I think that's been the greatest change in my career."