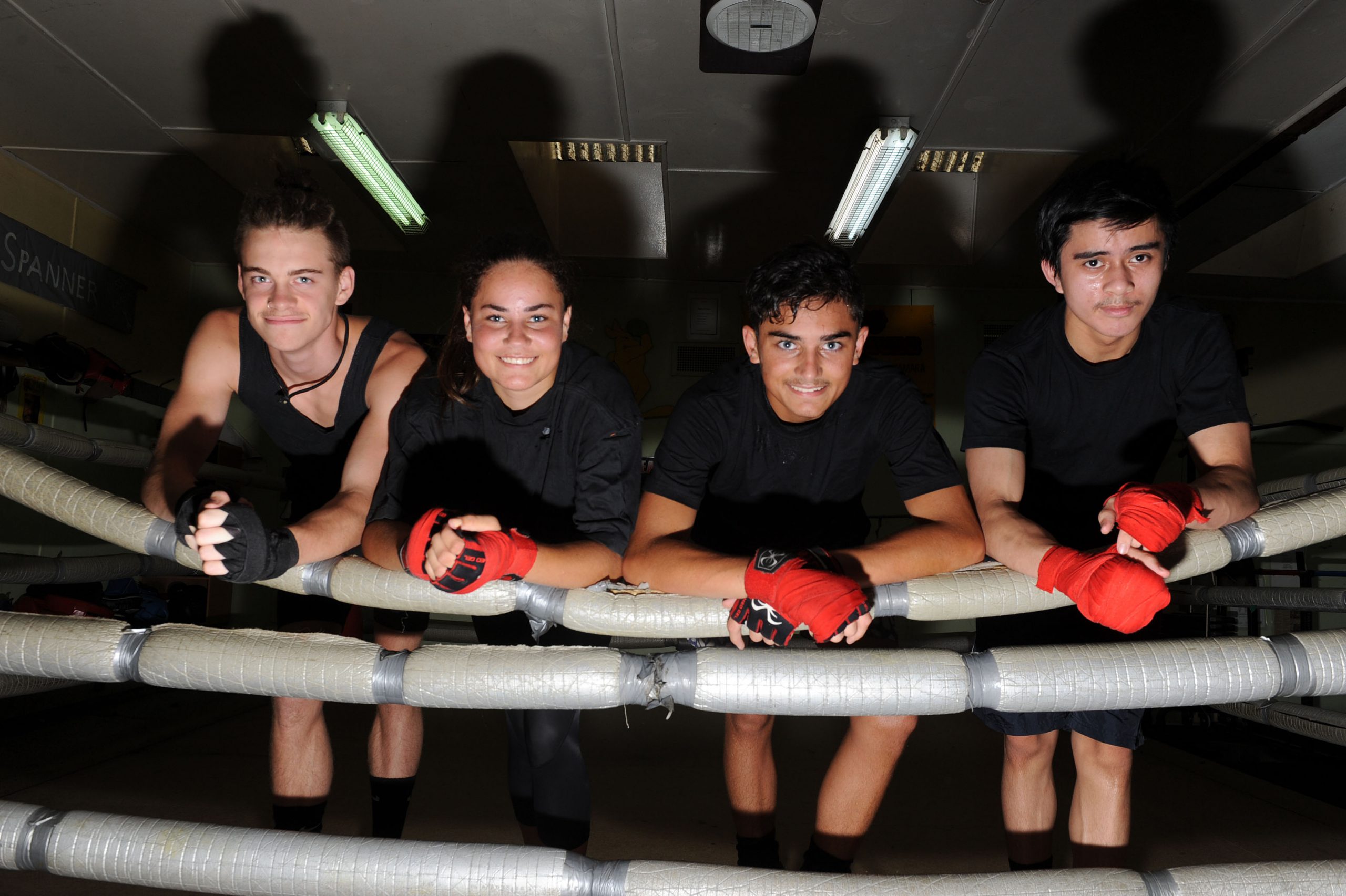 Three young chargers from the Moe Youth Club Boxing Gym have their sights set on glory in the ring ahead of next month's Victorian Amateur Boxing Association titles in Melbourne.
Shiree Porter, Blake Wells and Dylan Lupton are training full tilt in the lead-up to their respective title fights and each is in with a real chance according to coach Paul Jenkins.
"Blake and Will come in here and absolutely work their guts out," Jenkins said.
"Blake is going to be giving away some experience in his fight but he hits like an absolute truck."
After training three nights a week at the gym, Jenkins said 15-year-old Blake had a "puncher's chance" of winning.
"When Blake hits you flush, he really, really hurts you … he's hurt even senior members," he said.
"It's going to be tough but he's got a chance because he's very, very strong."
Teammate and sparring partner Dylan Lupton will also head to the VABA titles in February and had "a ton of guts" according to Jenkins.
"Dylan will never, ever stop punching," he said.
"Dylan fought a Victorian champion in his last fight and lost in a really narrow split decision, but he did not stop punching the whole fight.
"The kid has a ton of heart and he just attacks and attacks and attacks … I'd rather have kids like Dylan that come here and train hard than more talented kids who come here slacking off."
Shiree Porter rounds out Moe's contingent for the VABA titles and while she may have "a smile like Evonne Goolagong Cawley", Jenkins said Shiree had the steel and grit of a national champion.
"Shiree is going to be in the division of the silver medallist from last year's national titles, and we think she's going to win," he said.
"She has boxed with [the silver medallist] a couple of times and it's been very close, but she has had fights since then.
"Shiree won by knockout in the second round in her last fight and I had one of the national selectors in the corner with me and he was really, really impressed … if any of them can win a national title it's Shiree."
With high hopes for his young chargers, Jenkins flagged the trio as some of the best amateur boxers he has trained in over 30 years.
"The aim is the Victorian title, national title and then fighting for Australia, and I believe they can do that," he said.
"It makes me feel really proud because they're making their own way, making their own luck and paying their dues.
"Every fighter talks about paying their dues and that's what these kids are doing."
The Moe Youth Club Boxing Gym is raising funds to help send the young boxers to Melbourne for the VABA titles.
To make a donation, visit www.gofundme.com/kids-need-your-help