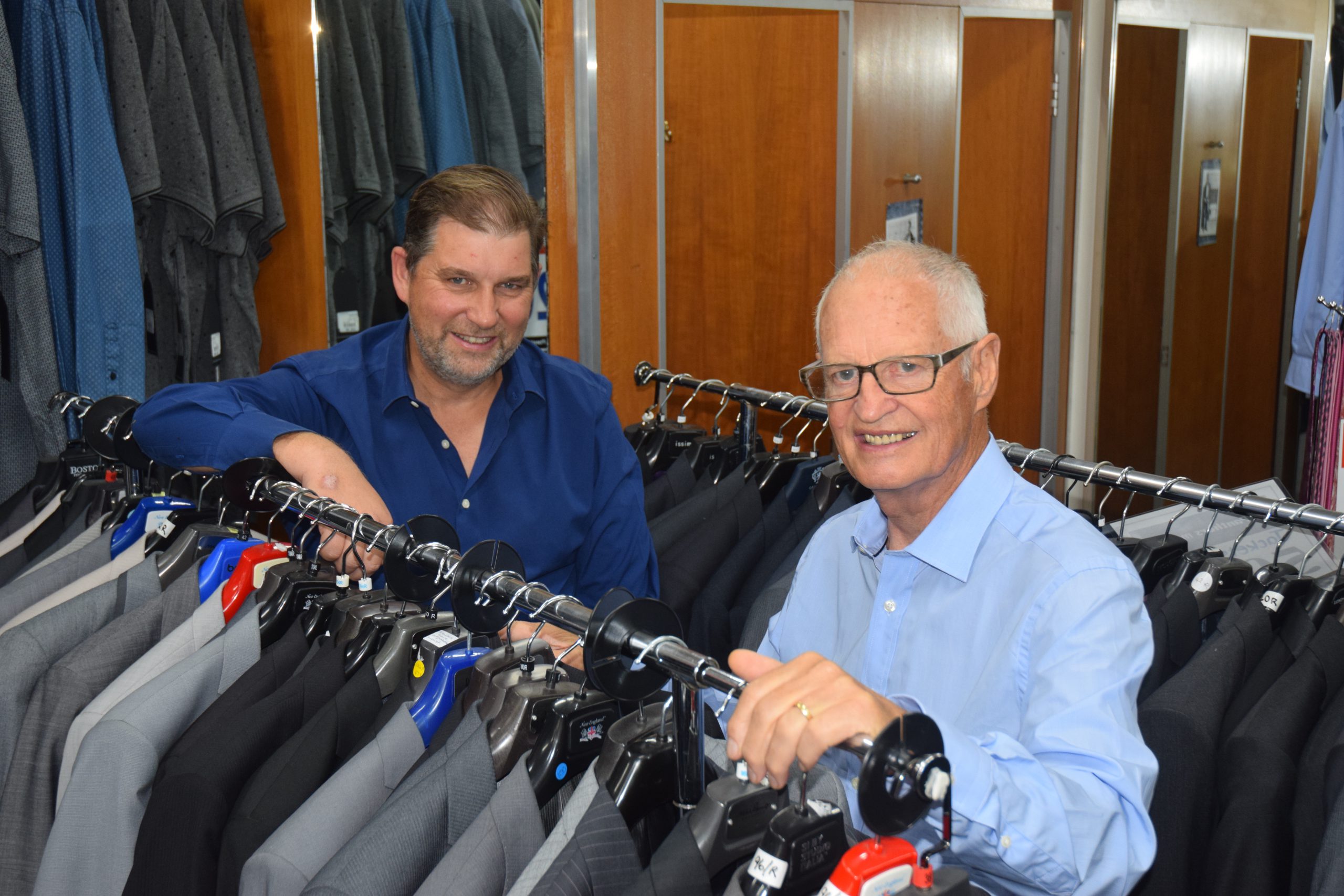 Morwell's oldest menswear business, Panthers Mensland on Commercial Road, will close after 63 years this month.
The menswear chain, which started in Morwell in 1954 and has shops at Moe and Traralgon and in south Gippsland, will relocate in February due to a lease agreement which was no longer viable to the locally-owned business in the "service-based" town.
David Panther, 55, whose grandfather opened the store more than six decades ago, said it became commercially unviable to remain in the town after an adjoining business in the shop next door – Panthers Career Image – was sold off and relocated late last year.
"I think the retail overall in Morwell has reduced significantly from say 20 to 25 years ago," Mr Panther told The Express.
"More so these days because it is a service-based precinct and the retail sector really doesn't rate very highly so in a way we were probably more back office here than we were retail in the last few years."
The introduction of Latrobe City Council offices to Morwell, along with the law courts and government-service buildings meant in recent years the town had "foot traffic during business hours only".
"We do get quite a few workers at lunchtime that will come in but that closes down during the holiday period," Mr Panther said.
"So particularly say at Christmas time a lot of retailers do well because they're based in a retail precinct but because we're in a service precinct and a lot of businesses close before Christmas, that period doesn't really work for us."
"The stores at Moe and Traralgon are much stronger businesses because they're in the retail areas and in prime locations," Mr Panther said.
Despite the company, which also has stores at Leongatha and Wonthaggi, relocating to other areas of the Valley, Mr Panther said the closure of the Morwell store would not involve any job cuts.
"We've got a niche business and there is plenty of pressure on retailers, particularly from online shopping, but our business was founded by my grandfather on personal service and it's still very relevant in our business today," he said.