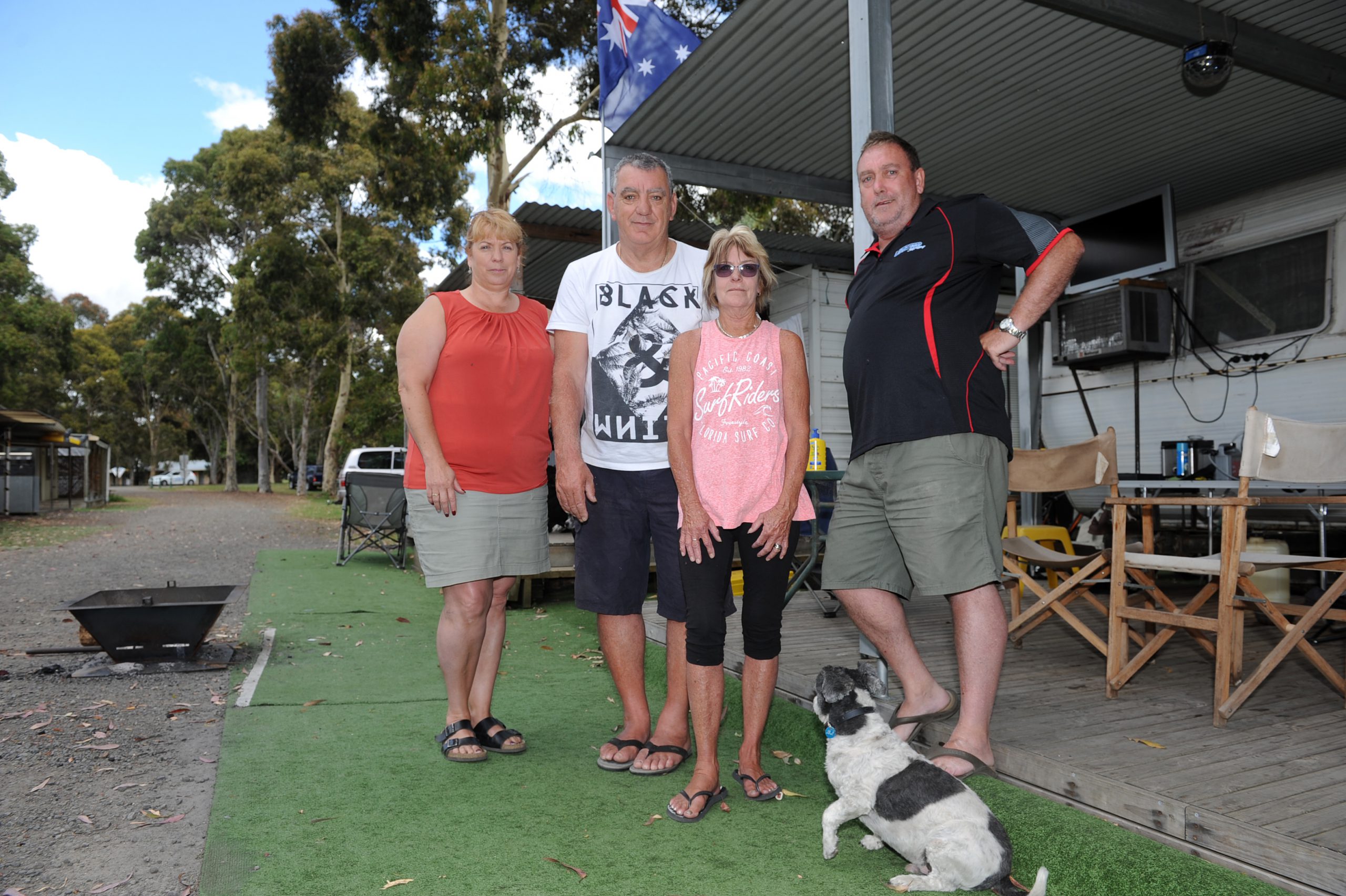 About 60 people attended a Latrobe City Council meeting at the Hazelwood Pondage Caravan Park last week to address the concerns of site holders and community members surrounding the transfer of the park to a short-stay and day-trip facility later in the year.
Council announced the decision before Christmas, sparking a community petition spearheaded by the Yinnar & District Community Association to keep the park as is, which has since gained more than 630 signatures and will be tabled at next week's council meeting.
Latrobe City Council said it was unable to negotiate a five-year lease with the park land owners and deemed additional investment into the site an "ineffective use of ratepayer funds".
Latrobe City chief executive Gary Van Driel said the majority of the 47 licence-holders attended the meeting, along with a number of community members.
"The meeting enabled council to provide information to licence holders about the future management of the caravan park, as well as an opportunity for licence holders speak to the decision," he said.
"Councillors who attended the meeting committed to creating a working group to explore future options.
"Council will also continue to meet with site holder representatives over the next month."
While unable to attend the meeting due to Australia Day commitments, YDCA president Herb Smith said the YDCA was "quite prepared" to follow the issue up to try and have the lease extended as revenue from permanent residents is "vital" for businesses in the area.
Tony Lawless attended the meeting on behalf of Mr Smith and the YDCA and said he was disappointed with council's response to questions posed by the meeting attendees.
"One of the major problems was you had to email in your questions beforehand, so they had pre-prepared answers," he said.
"You couldn't really ask a question on top of a question.
"A lot of people had concerns and a lot of the answers didn't really answer the questions."