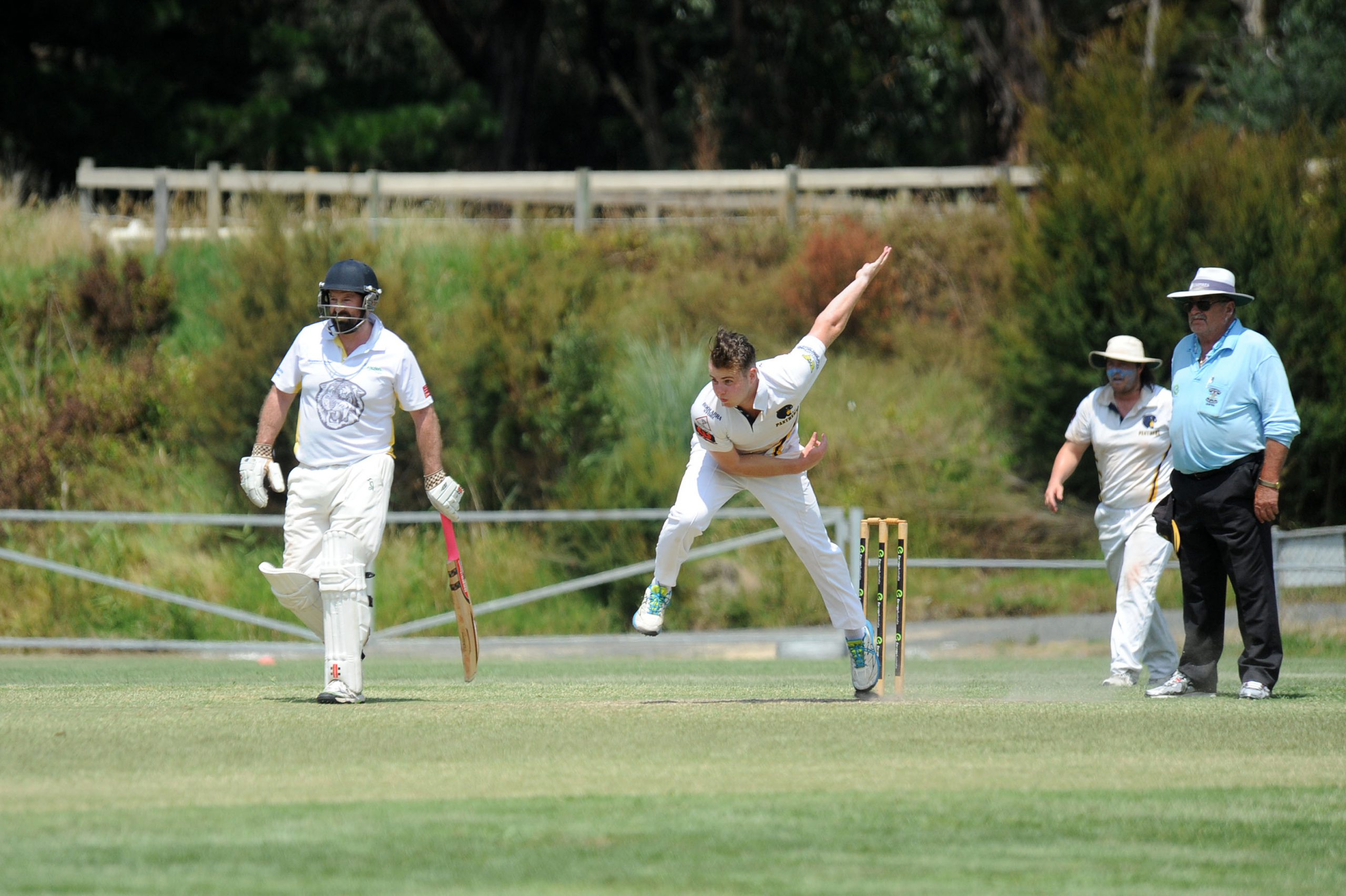 CRICKET

CGCA

The penultimate home and away round kicks off this weekend with a decided mismatch brewing between defending premier Latrobe and ladder leader Morwell at Peter Siddle Oval.

The Sharks have settled in fifth spot on the CGCA ladder with just two wins for the season to date while Morwell has well and truly firmed as flag favourite and sits atop the ladder unbeaten after another impressive victory in round 10.
The Tigers put away Moe after a commanding performance on Australia Day thanks to an earlier Jordan Campbell-led effort on day one.
Campbell's top knock of 89 from number seven helped Morwell to a total of 233 which they defended to seal the win.
Latrobe enjoyed a return to form in its round 10 encounter with Trafalgar after a phenomenal innings of 161 from Rob McKinley helped the visitors to a mammoth total of 353 to put the game beyond doubt.
Morwell will be keen to regain the upper hand over the defending premier this weekend after the earlier round nine fixture resulted in a draw due to severe heat.
The round five clash between the sides was a disaster for the Sharks who were bundled out for just 85 before the Tigers batted out the overs and finished at a formidable 7/214 led by Robert Webber (85) and Blake Mills (69).
Mirboo North v Moe
Mirboo North can leapfrog Moe into second spot on the CGCA ladder this weekend with a win at home from 11.30am.
Firepower was limited in the first innings for the Tigers with Rob Phoenix (52) and Will Cheatley (37) the exceptions in an otherwise sub-par performance against Jeeralang-Boolarra in round 10.
Moe was also on the receiving end of a loss in its round 10 fixture but put up a fight against Morwell.
Sam Price and Jayden Mathison were courageous in defeat for Moe and finished with three wickets each while Justin Mathison did his bit with a top-score of 41.
The loss of skipper Andrew Philip (5) was a big blow for the Lions who couldn't claw their way back despite an impressive middle order stand from Jeremy Butler (37) and Jayden Mathison (35).
When the sides last met in round seven the game resulted in a stalemate due to rain but the round two encounter went the way of Moe thanks to Andrew Philip (90) and Nathan Lee (75), who helped their side to an unbeatable 6/220 at the end of the innings.
Trafalgar v Jeeralang-Boolarra
Jeeralang-Boolarra will look to pounce on a downtrodden Trafalgar outfit this weekend when the two round off proceedings at Trafalgar Recreation Reserve from 11.30am.
Trafalgar will head in to the round 11 encounter licking its wounds after a trouncing from defending premier Latrobe.
The Ships won the toss and elected to bat with six players falling for ducks in a nightmare innings on their way to a paltry total of 85.
The Panthers were impressive at the weekend and sealed a win over Mirboo North on the back of an solid first innings performance.
Trafalgar lies in last spot on the ladder with just a single win, while Jeeralang-Boolarra sits inside the top four, eight points clear of Latrobe in fifth.