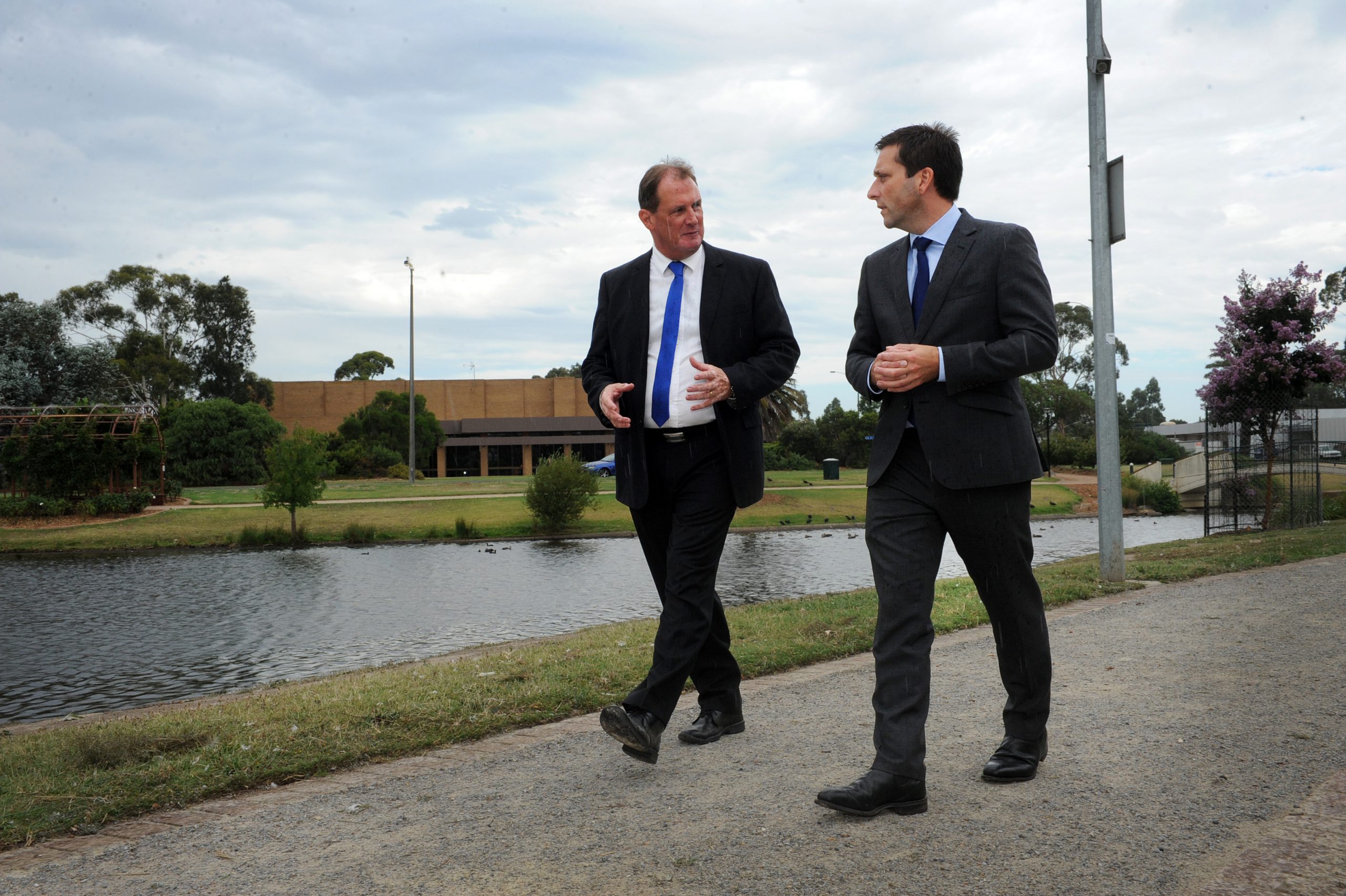 Liberal candidate Dale Harriman is fed up with the Latrobe Valley being treated as a "dumping ground" for government handouts and has slated using the region's natural resources more proactively as priorities in his election campaign.
The current Latrobe City councillor told media on Friday he would set out to protect the Latrobe Valley's brown coal and timber industries if he wins the seat of Morwell at November's state election.
His comments come less than a week after the Liberal Party announced the Latrobe Valley Authority employee as its candidate for the seat which the party has not held since 1970.
Mr Harriman indicated he would likely not be employed at the Latrobe Valley Authority come election time but said he would be keen to sit down with party leader Matthew Guy to discuss how the organisation could "do a better job" at securing more employment opportunities in the region.
"At the moment we have a timber industry that you talk to people around the world [about] and we're the envy of it," Mr Harriman said.
"We harvest less than six per cent of our native timbers – we've got countries like Austria that are running at 15 per cent, 20 per cent.
"But these inner-city Greens … are coming out and telling us that we can't cut down our trees, that we can't turn them into building products while they're sitting in concrete jungles and we've got an industry here which is sustainable, renewal and will be here in 300-400 years' time."
The establishment of a new high-efficiency, low-emissions power station was also be on his agenda.
"There's a spot we can put two units right now at 550 kilowatts each: it already has EPA approval. It already has the infrastructure in place and that's what I'll be talking to Matthew and the Liberal team about," he said.
"That would be Loy Yang B units three and four and they're sitting there … that's what I'll be looking at and that's what I'll be pushing that we need in this area.
"That's 1100 megawatts back online. It won't cover what we lost at Hazelwood but it will bring jobs to the area, it will bring certainty to power supply and it will bring cheaper prices because if you've got cheap coal-fired power unsubsidised coming into the system it forces other suppliers to drop their price."
Last month the Coalition told The Express it would look to restructure the LVA if it wins the November election.
"As an employee I'm not going to go and bag out the public service … and I have no doubt there's some really good people at the LVA but I think we can let them do a job better," Mr Harriman said.
Opposition leader Matthew Guy said the Mr Harriman was the best candidate to represent the Latrobe Valley.
"People in the Latrobe Valley don't want the government's money, they want a future in the Latrobe Valley … I also don't like seeing people come into the Valley and claim they understand it by throwing money at it," Mr Guy said.
"You need to have people in parliament who will stand up for Gippsland and the Valley and that's what Dale will do."